Fashion Industry Has Changed Everything
The fashion industry today has changed everything and has greatly impacted everyone's life, whether they are older or younger. Children nowadays love to try on different styles of clothing for every occasion. Everything has been updated, from styling clothes to wearing earrings, and it has also become famous for gifts. Kids' jewelry is one such part of this popularity due to its high usage and demand in recent times.
Earrings are a trendy accessory for kids as well as girls. It can complement their outfits and add a unique element to their fashion sense. If you are looking for the perfect kid earrings, remember that choosing the right earring can take time. This holiday season, you want to give your child a gift that will last a lifetime, maybe forever. Of course, the first thing to do is to give him the perfect gift to cherish for the rest of his life. The first thing that comes to mind is jewelry for kids.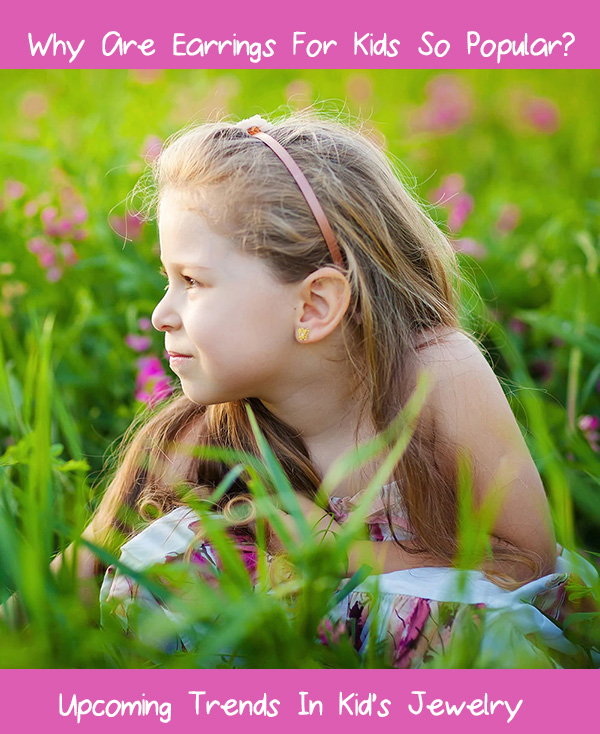 Expected upcoming trends in Kid's Jewelry
Children's earrings are inspired by nature and animals and look cute. Choose from everything from gold earrings for kids to diamond earrings for kids. Now let's take a look at the new trends in children's jewelry.
Flower Layout
Such a type of earrings for girls and children exudes charm in every way. If you want an earring of this particular layout, choose the most desired one. Floral print sterling silver earrings for kids are safe due to the use of pure elements in creation.   [Read more…]