You probably have seen side tables in most living rooms, dens, and similar rooms in someone's house. You may have noticed, though, that there are times when they're aesthetically appealing and other times when they're not. What you may be noticing is feng shui, or the way that objects are situated in a room to create a desired effect.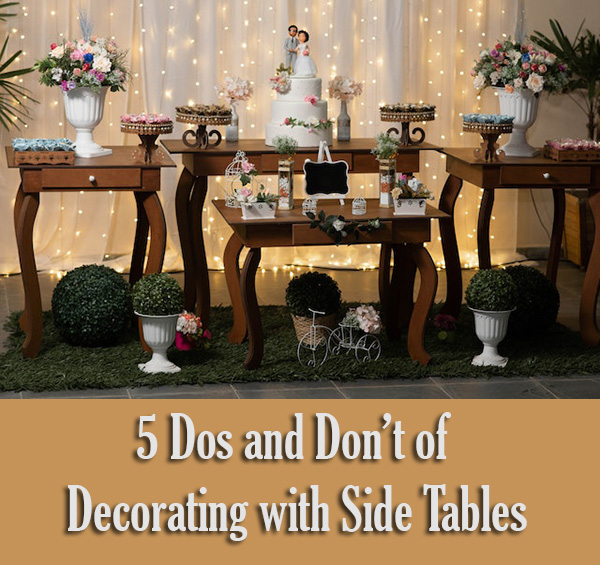 There are some ways that you can use side tables that work well and others that don't work so well. We'll briefly discuss both right now.
Don't Have a Side Table Sitting By Itself
The reason side tables are referred to as side tables is that they are meant to sit alongside something. They are usually intended to sit beside a larger piece of furniture, such as a couch or futon. 
If you erect a side table by itself with nothing around it, it looks strange. Side tables are relatively small, and setting one up with nothing immediately around it causes an effect that's unpleasant or peculiar to the eye. [Read more…]