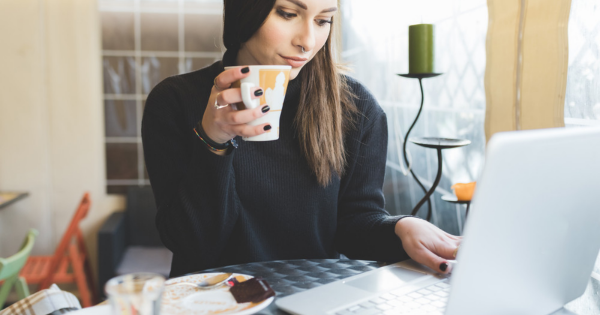 You've worked hard to live the dream — running your own business from home. But have you taken steps to protect it? If you run your own small business or a side hustle, you probably already understand how important it is to keep your business secure from potential dangers including cyberattacks, power outages, and more. Life is unpredictable, but fortunately, there are a few easy ways you can keep your small, at-home business safe and secure.
Make Sure Your Cybersecurity Is Up-to-Date
Like most modern technology users, you've probably gotten a lot savvier about phishing and online spam over the years. But what about the overall cybersecurity of your business? As technology has changed, cyberattacks have become more advanced. Sadly, research shows that around 60% of small businesses that fall victims to a cyberattack end up going out of business within the following six months.
You can prevent this by checking your cybersecurity and installing all recommended software updates. Don't send important business information via email, and always use strong passwords.
Use an SSD to Store Your Data
A Solid State Drive, or 'SSD,' is a newer form of data storage that uses flash memory. Essentially functioning as a hard drive, an SSD runs at a higher speed and delivers superior performance and durability. It's also worth noting that SSDs are lighter and require less energy to run, keeping your computer at decreased risk of overheating. As far as your home business goes, this means you'll be able to do more and store more data without having to worry about slowing down your computer. If anything, it may even help prolong the life of your computer, allowing you to keep focusing on doing the work that matters.
Keep Important Documents in a Fireproof Safe
Nobody likes to think they'll ever be the victim of a fire, but the truth is that house fires are more common than many people realize. The National Fire Protection Association reports that an average of 358,000 house fires occur every year. In fact, more than $2 billion is lost in house fires every winter season alone.
While you should already be practicing fire prevention steps like fixing any faulty wiring right away, updating appliances, and not leaving hot stoves or burning candles unattended, taking extra precautions is a good idea for your home business. One easy step is to store all important documents in a fireproof safe. Doing so will help you quickly pick up the pieces just in case the unpredictable does happen.
Make Sure Your Business Equipment Is Insured
All businesses small and large should be insured. While your home insurance will cover the building you work out of, you'll need to make sure you have insurance that specifically covers your business equipment and liability needs. But depending on the kind of operation you have, it may be a good idea to have an insurance plan tailored just to suit your needs. For example, an increasing amount of small businesses are starting to invest in captive insurance. This form of coverage essentially means the business establishes its own insurance company in order to better address its unique set of risks.
In addition to being more in tune with the business's risks, captive insurance plans can provide higher tax benefits and save the company money. It's estimated that around 90% of Fortune 500 companies currently have captive insurance plans set up, but a simpler form of these plans, called micro-captives, can help smaller companies save considerable money as well.
Learn and Follow the Law
Many small business owners find themselves in hot water when they miss important legal steps for their small business. Whether it's paying all applicable taxes on time or getting necessary permits, it's crucial to make sure you're following local law. If you're unsure of what you need to operate legally or feel overwhelmed, you might want to consult with a lawyer. It's always best to be overly careful rather than risk the future of your business on a technicality.