The Libman Company knows their way around cleaning products: for over 120 years, the family-owned business has made quality their priority, offering the finest USA-made brooms, brushes, mops, and cleaning tools. As the summer season rolls out and the Back-to-School season draws near, messes are one thing that won't fade with the seasons. With the Libman Maid Caddy, you can store all of your cleaning supplies conveniently in one place.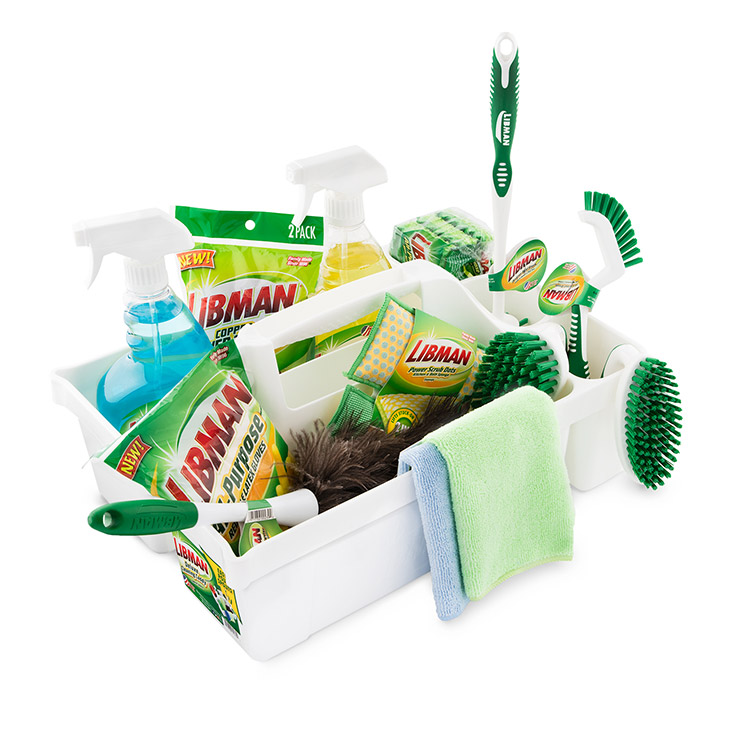 The Libman Maid Caddy is a large but lightweight cleaning caddy with special compartments to hold a variety of essential cleaning tools including gloves, brushes, dustpans, sponges, cleaning solutions, dusters and more. The Libman Maid Caddy has a suggested retail price of $9.97 and is available at Home Depot and Kroger stores across the U.S. For more information about Libman and its products, visit www.libman.com.
Libman Company Back to School Prize Package Giveaway
Enter to Win a Libman Back to School Prize Pack!
The Libman Back to School Giveaway Features a Libman Maid Caddy full of the following Libman products:
Deluxe Cleaning Caddy | All-Purpose Reusable Latex Gloves | Feather Duster | Power Scrub Dots Kitchen & Bath Sponge | Designer Bowl Brush | Copper Power Scrub | Power Scrub Brush | Tile & Grout Brush | Small Scrub Brush | All-Purpose Non-Scratch Sponges | Glass & Mirror Cleaner | All-Purpose Cleaner | Everyday Dusting Cloths
Visit www.libman.com for more cleaning tips.
…