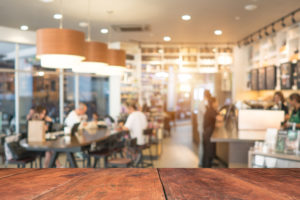 The popularity of cold brew coffee has been on the rise in recent years, with coffee shops large and small offering it on their menus. As compared to ice coffee, cold brew is more mellow and less acidic. Coffee drinkers find cold brew more stomach-friendly because of its lower acidity, while having a stronger and more prolonged caffeine kick. If you're ready to ditch the more acidic — and less caffeinated — iced coffee, keep reading to discover how to make your own cold brew.
How To Make Cold Brew Coffee At Home
When making your own cold brew, it is easiest to brew one large batch and store it in the fridge. A batch of cold brew concentrate typically keeps in the fridge for up to two weeks. Follow the recipe below and you can relax each morning by pouring yourself a cup of your pre-made cold brew coffee.
Ingredients and Equipment
Eight ounces of whole coffee beans
Eight ounces (two quarts) of water
Coffee grinder
Two (three-quart) jars or pitchers with lids
Cheesecloth
Rubber band
Instructions
Using your coffee grinder, grind the coffee beans until they are coarsely ground. You may need to grind the coffee in batches, depending on the grinder's capacity. The goal size for your grounds should be about the size of raw sugar.
Pour your coffee grounds into one of the jars or pitchers and add all of the water. The water should be filtered, although unfiltered water will also do the trick.
Gently stir to incorporate the coffee beans throughout the water. The coffee will float to the top as the mix settles, but don't worry about that. As long as the mix is well-blended and all of the coffee gets wet, your cold brew mix is fine.
Cover the container with a lid, and let it steep in the fridge overnight. It should stay refrigerated between 18 and 24 hours.
With your cheesecloth, line a fine-mesh strainer and set it over a large measuring cup. Pour the coffee concentrate through the strainer slowly. You may need to strain in batches, depending on the size of your strainer. Do not squeeze or press the coffee grounds in the cheesecloth to make it go faster.
Once all of the concentrate is strained, transfer the cold brew to a clean, airtight jar for long-term storage. Cover with a lid, and store for up to two weeks.
Cold brew concentrate is very strong, so while you can drink it undiluted, it will give quite a kick. To make it a little smoother, fill the glass with the desired amount of ice cubes, pour a half cup of the cold brew, and then pour cold water to fill up the other half of the cup. Coffee is a common American drink, with 54% of Americans over the age of 18 drinking it every day. Just like 84% of craft beer consumers enjoy discovering new beers, coffee connoisseurs should keep an open mind about the newest trends. Put a twist on this well-loved beverage — and save on your daily coffee expenses — by making your own cold brew.