This post is sponsored by The National Frozen & Refrigerated Foods Association (NFRA). All opinions are my own. For more inspiration during #JuneDairyMonth, be sure to check out delicious ideas from NFRA at EasyHomeMeals.com #JDM2022
Summer is finally here! I live in California, and we tend to have plenty of HOT summer days. There are many days when we see triple digit heats. On summer days it's important to stay hydrated and one of my FAVORITE things to drink is a nice big glass of cold LEMONADE. I will be honest; I don't normally make my own lemonade but buy the pre-made lemonade at the grocery store and get creative with it!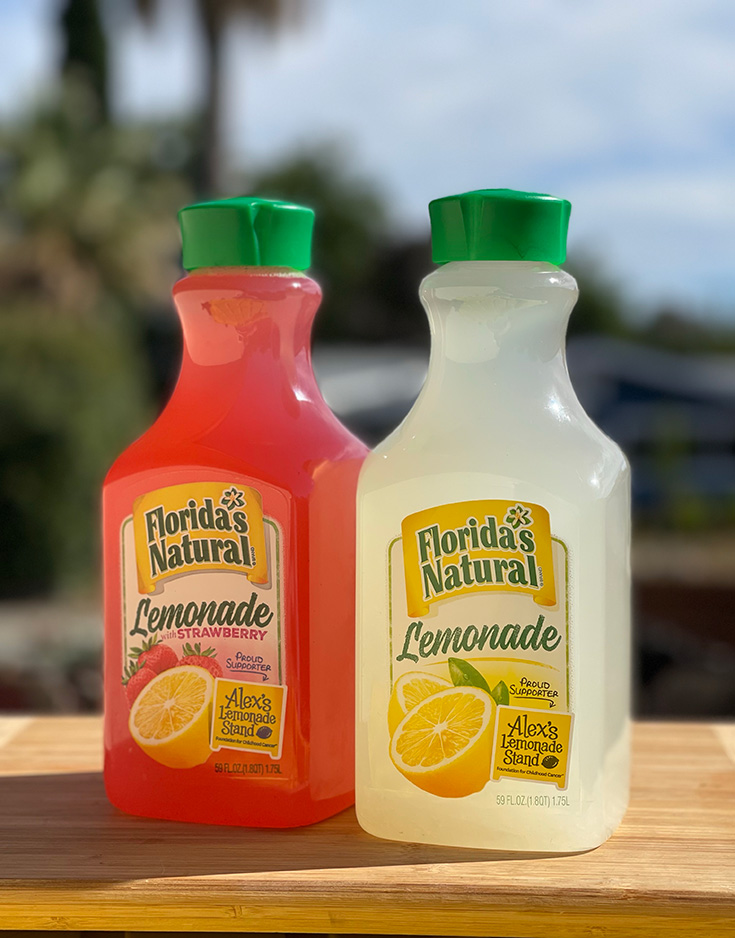 The Florida's Natural Lemonade is one that I like to grab. Not only do they have their regular lemonade flavor, but they also have other flavors like Lemonade with Strawberry that is great for quenching your thirst. Since it's now summer, it's time to start planning those family BBQ's, pool parties and more where Florida's Natural Lemonade would be perfect to have on hand. The Florida's Natural Brand is owned by a cooperative of Florida citrus farmers, founded to produce the best possible citrus products on Earth. So go ahead and pour yourself a glass of goodness. Not too sweet. Not too tart.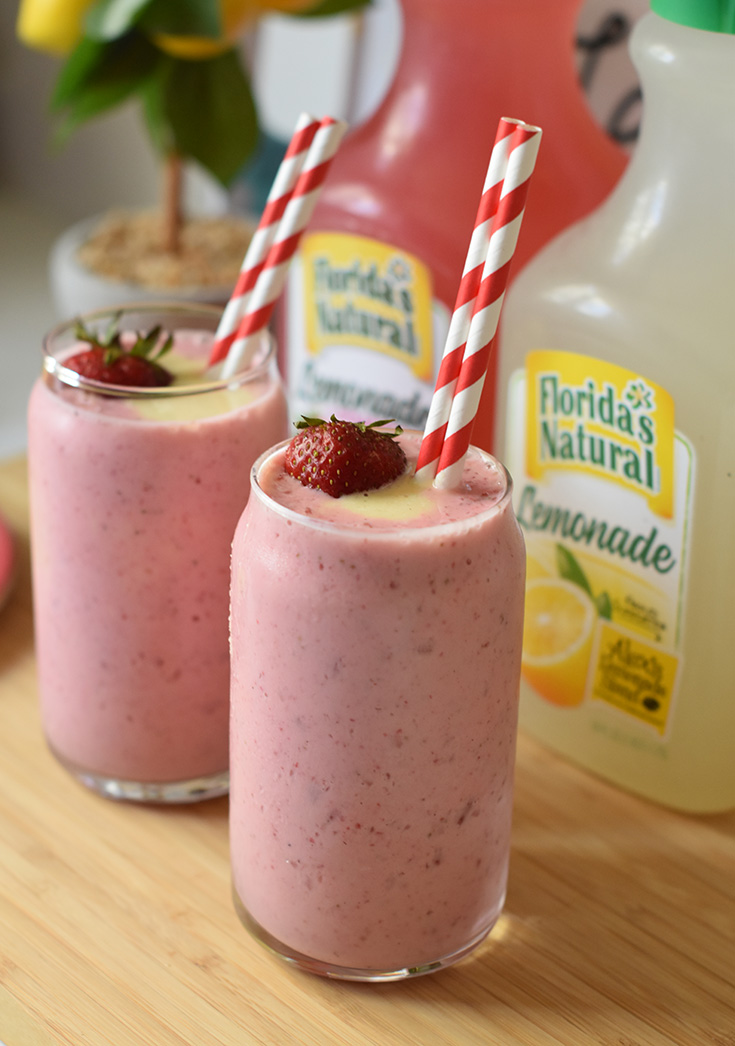 Their lemonade is not just a drink, it can also be an ingredient that can be handy to keep in the fridge for those of you that like to make smoothies! Yes, you can add lemonade to smoothies to create the PERFECT summer smoothie. There are a variety of flavors to choose from that include strawberry, blackberry and even raspberry and peach. I created some Strawberry Pineapple Lemonade Smoothies using both Florida's Natural® Lemonade and Florida's Natural® Lemonade with Strawberry that were delicious!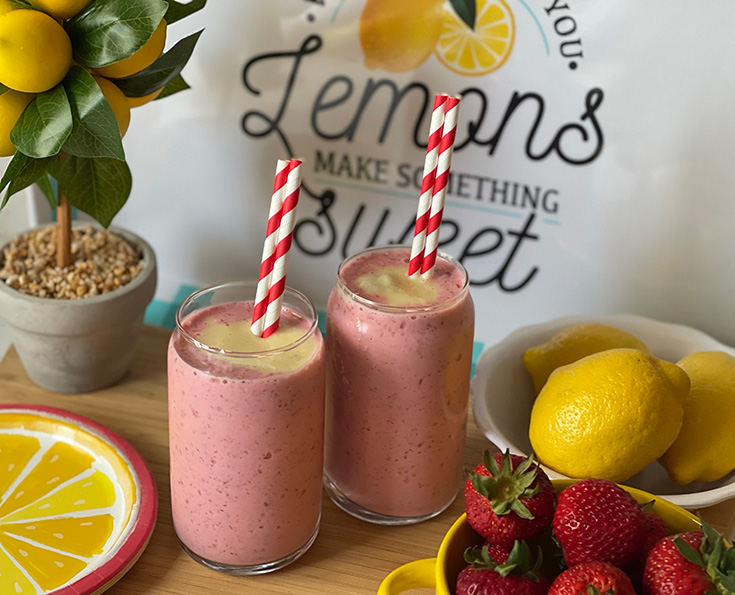 I just used strawberries and pineapple in my smoothies, but you could get even more creative with yours by adding other berries like raspberry or blueberries or maybe even add a few chunks of chopped mango for even more flavor.  Below is the recipe for my smoothies that I want to share:
Strawberry Pineapple Lemonade Smoothie
Strawberry layer
Florida's Natural® Lemonade with Strawberry – 1/3 cup

frozen strawberries – 10 ounces

Greek Yogurt – 1 cup

vanilla extract – 1/2 teaspoon

honey – 1/2 tablespoon

almond milk – 1/4 cup

ice – 2 cups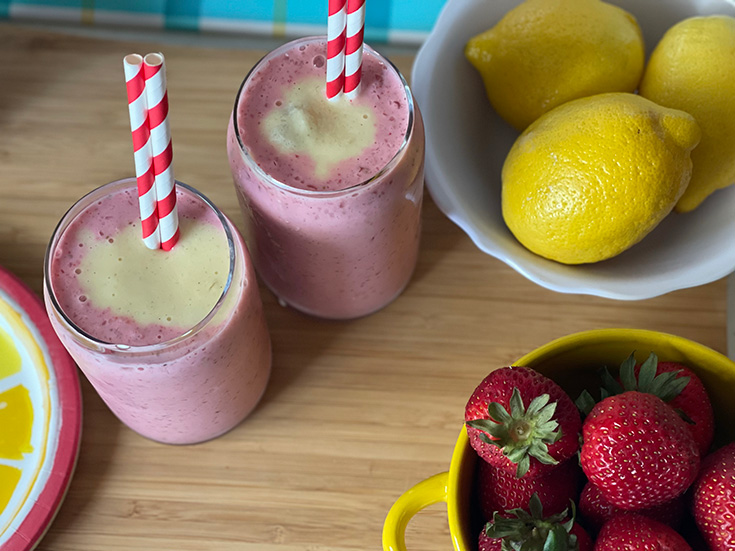 Pineapple layer
Lemonade – 1/3 cup

frozen pineapple slices – 15 ounces

Greek Yogurt – 1 cup

vanilla extract – 1/4 teaspoon

honey – 1/2 tablespoon

lemon zest

ice – 2 cups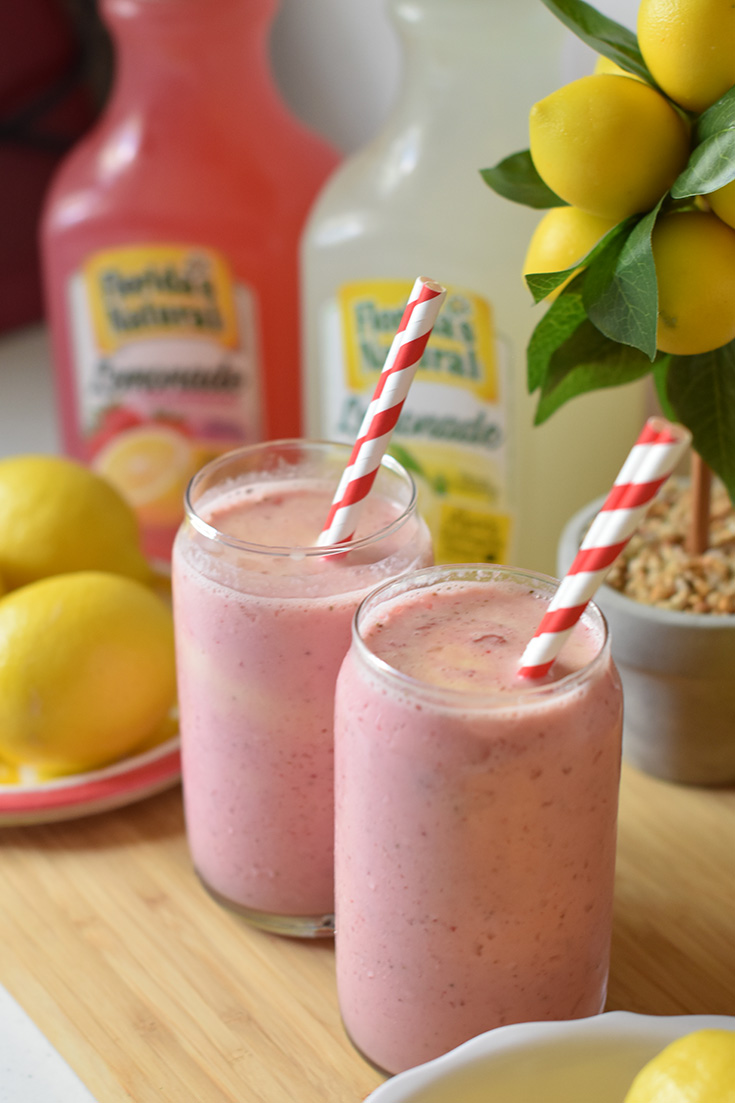 Directions:
In a blender, add all the ingredients for the strawberry layer and blend until smooth.

Pour evenly into glasses, filling each glass halfway, and place them in the freezer. Rinse out blender.

Add ingredients for the pineapple layer in blender and blend until smooth. Pour the pineapple smoothie on top of the strawberry smoothie.

Add a straw, stir, and sip!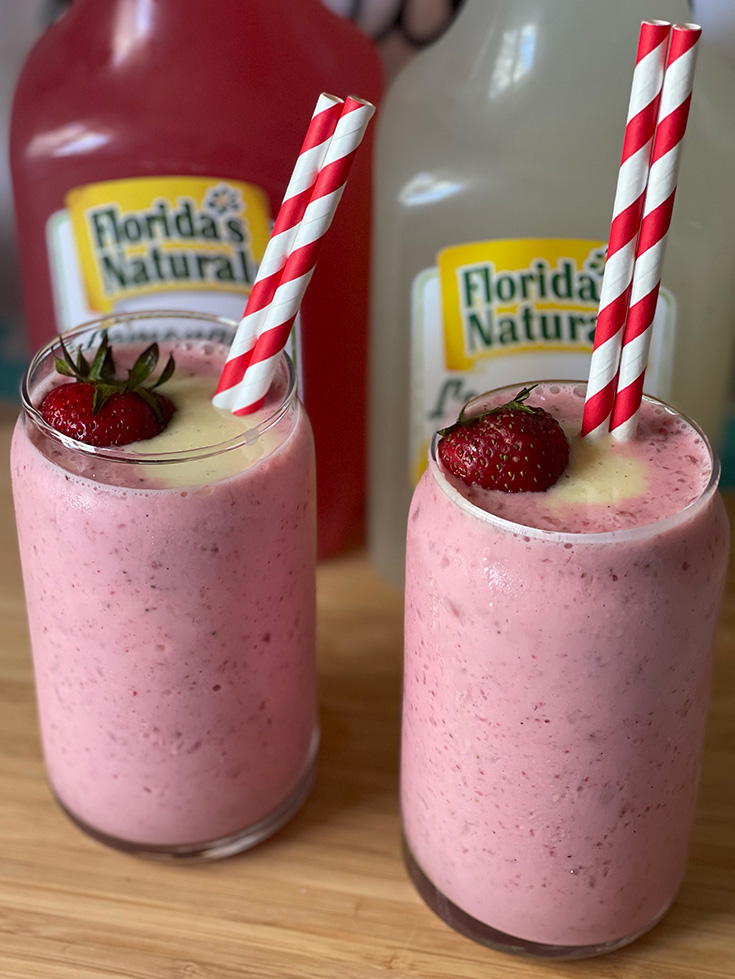 This is just one recipe idea! Want to get creative with Florida's Natural® Lemonade? Be sure to visit their website to check out more recipes like this one at: www.floridasnatural.com/recipes/
Visit Easy Home Meals for great recipe and meal solutions and to enter the June Dairy Month Sweepstakes for a chance to win up to $10,000 in prizes!