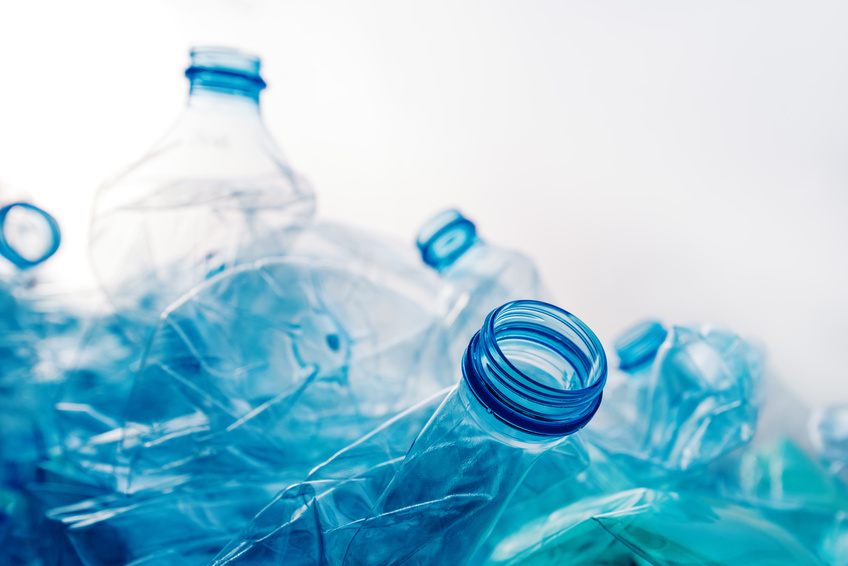 Ralph Lauren is the newest clothing brand to invest in the globe's eco-friendly initiative. By making a shirt crafted from recycled plastic bottles, the company also claims to use zero water in the dyeing process.
Known as the Earth Polo, these shirts are manufactured in Taiwan. It is here that the bottles are collected to make the shirts. It's reported that each shirt uses about 12 plastic bottles in the manufacturing process, according to the Chicago Tribune.
This innovation came after Ralph Lauren committed to removing more than 170 million polyethylene plastic bottles from landfills and oceans before 2025. Polyethylene is the most common plastic produced in the world. Each year, an estimated 80 million tons are manufactured into bottles, clothing, industrial machinery, and more.
According to David Lauren, the founder's youngest son and chief innovation officer, the shirt is just one part of a larger strategy designed to reach environmental-friendliness during the manufacturing process. When North Carolina is rated second in the nation for solar panel installation, it's up to the rest of the world to catch up on environmental friendliness.
"Every day we're learning about what's happened with global warming and what's happening all around the world, and our employees and our customers are really feeling that it's time to step up and make a difference," notes Lauren.
The company has also made a host of other goals in an effort to become an environmentally responsible business. By 2025 or sooner, the company also hopes to utilize 100% sustainably-sourced cotton and 100% sustainably-sourced packaging materials as well. Over 50% of consumers claim to make additional purchases from a particular brand that uses premium retail packaging.
But Ralph Lauren isn't the first clothing and fashion company to take a strong environmental stance.
The company trails behind popular shoe brand, Rothys. The company sells flats and shoes made from recycled plastic water bottles, similar to Ralph Lauren's newest initiative.
Even leather shoe manufacturers have started to take responsibility for ethically-sourced leather. Shoe brand Everlane will launch a new trainer called Tread which utilizes 94.2% virgin plastic soles and responsible leather supplies. For the laces and liner, Everlane has opted for recycled plastics.
The Earth Polo is currently selling for the same price as the company's other polos. Considering 88% of consumers read product reviews, we're sure these will be much-loved by Polo fans.
"Right now, we're trying to make sure that what we produce is as good for the environment as possible, or at least helps clean up another problem. Are we creating a new problem? I think we're creating solutions, or at least trying to find solutions," claims Lauren.