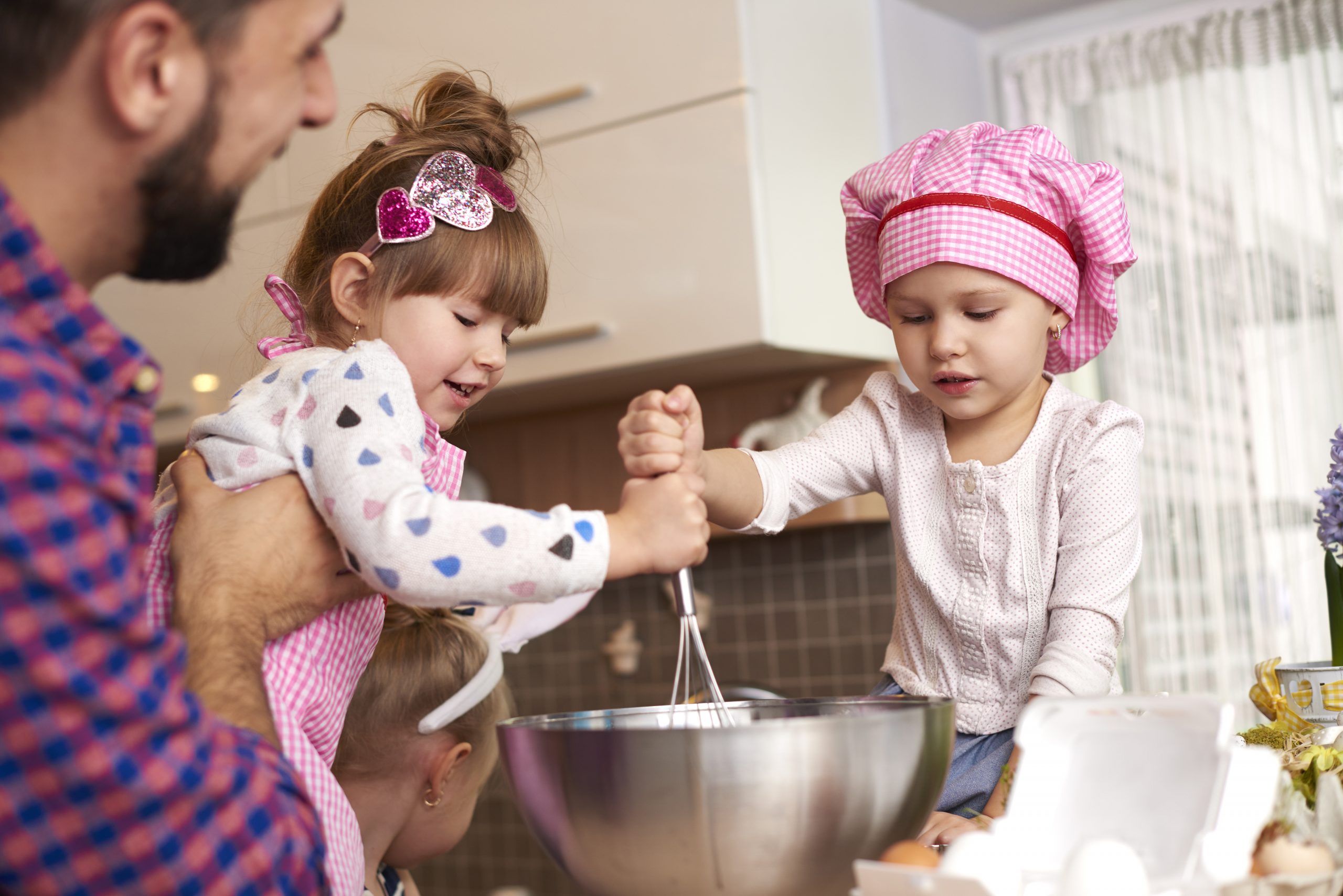 Valentine's Day is just around the corner — and because many families are continuing to stay home, this provides us with a great opportunity to get cooking in the kitchen. But while February 14 is often about indulgent meals and sweet desserts, that doesn't mean your kids are destined to spend the day in a sugar rush. There are plenty of family-friendly and health-conscious recipes you can try out for Valentine's Day. And best of all, your kids will fall in love with them! Here are just a few recipes you might want to consider making this February to show some love to everyone in your household.
I Love You Berry Much Snack Mix
Instead of picking up pre-packaged snack mixes or chips for this holiday, you can easily make your own at home with a fruity twist. And while 4 million Americans wear braces, there are no sticky caramel or popcorn pieces in this recipe that could give your pre-teens any trouble. It's a super easy and customizable "recipe" that doesn't involve much more than mixing, though you could also make some of these elements yourself if you don't want to go the store-bought route.
The original recipe calls for one cup each of freeze-dried strawberries, yogurt bites, rice or corn Chex cereal, pink chocolate candies, strawberry fruit snacks, and sour cherry candies. However, you can make it even healthier by swapping out the chocolates, fruit snacks, and candies for dried cherries, carob chips, pretzels, fruit juice gummies, or dry-roasted nuts. Just makes sure that there are elements of red and white included to really get that Valentine's feel. Then, snack on this mix while watching a movie as a family or to tide you over before a special dinner.
Be My Sweetie Smoothies
Although some adults might want to pop the champagne on Valentine's Day, this is a non-alcoholic beverage that everyone can enjoy. Since the BAC for drunk driving in states like Texas is .08%, no one will have to be worried about the effects of this smoothie if they have to get behind the wheel. You can enjoy these simple smoothies for breakfast, a mid-day pick-me-up, or a healthy alternative to dessert — and you can personalize them with whatever fruit you have on-hand.
Just combine one cup milk (or plant-based alternative), one cup frozen strawberries, and half a frozen banana in a blender and puree until smooth. Feel free to add more milk if it's too thick. Then, pour into a glass and serve with a fancy straw and a strawberry heart garnish. If you want to add frozen peaches or raspberries, you'll still keep that beautiful valentine color while adding even more flavor (and nutrients!).
Have a Pizza My Hearts
Since 26% of U.S. adults suffer from untreated tooth decay, it's important to take a break from the sweet stuff. Pizza is always a crowd-pleaser and you can make it healthy — and heart-shaped! — with this fun recipe.
Making your own dough might be a lot easier than you think, though your grocery store may have some ready-to-bake alternatives. If you want to start from scratch, begin by mixing a pinch of sugar into one cup of warm water and sprinkle one packet of dry yeast into it. Wait for the yeast to "bloom" (or get foamy), which takes about 10 minutes. Then, pour the water-yeast mixture into a large bowl and add 2 and 1/2 cups of all-purpose flour, 1/4 teaspoon salt, and 1/2 to 1 tablespoon olive oil. Combine and knead for six to eight minutes until you get an elastic yet stiff dough. Cover your dough and let it rest for 20 to 30 minutes.
While your dough is resting, you can get your toppings ready. You can get the kids involved and include their favorite toppings, but be sure to focus on the veggies! Low-fat cheese, turkey pepperoni (cut into hearts!), peppers, olives, halved tomatoes, basil, sliced chicken, turkey sausage, and pineapple are all great options. Once your dough has risen, you can cut it in half and roll it out on a lightly floured surface. Then, simply use a knife and cut a wide "V" in the top to create a heart shape. Transfer the dough to a cornmeal-sprinkled pizza pan or upside-down baking sheet, add your sauce and toppings, and bake your pizza in an oven heated to 425 degrees for 10 to 15 minutes. Once it's slightly cooled, you can slice and enjoy with a side of veggies and dip or fruit skewers!
If you're planning to spend Valentine's Day at home as a family, these recipes can bring you closer together and delight your tastebuds — all while showing your love through the enjoyment of healthy food.