Nestled in the heart of Tennessee's Great Smoky Mountains, Pigeon Forge is a beacon for family-friendly fun and explorers looking for outdoor adventures. Annually, this destination welcomes over 10 million visitors, with about 2 million extending their stay overnight.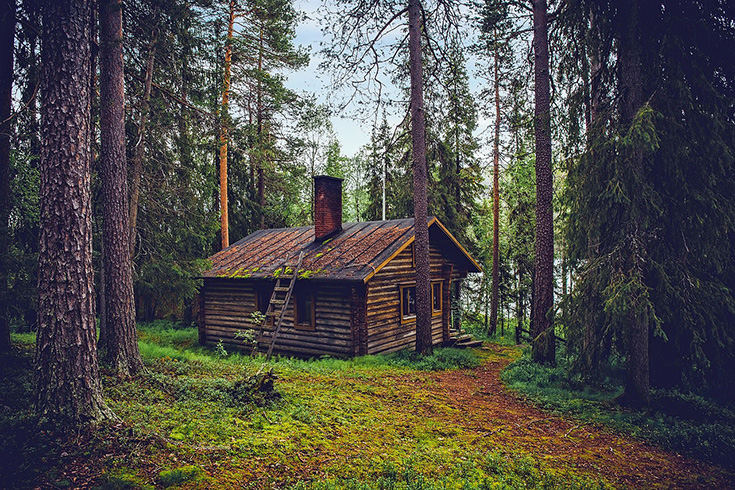 Pigeon Forge's idyllic landscape is the perfect backdrop for various entertainment options. The vibrant local scene offers everything from heart-stirring country music performances to pulse-quickening roller coaster rides, ensuring there's a delight for every visitor. 
Our thoughtfully crafted itinerary guides you through two captivating days in this lively town. This itinerary caters to all, whether you're a nature lover with a keen eye for spectacular vistas, a history enthusiast fascinated by tales of the past, or on a quest to find an ideal locale for a memorable family reunion. 
Day One Morning: Explore the Great Smoky Mountains National Park
Starting the day in the Great Smoky Mountains National Park is akin to embarking on a journey into the heart of nature's grandeur. As the most frequented national park in the United States, it stands as a testament to the enchanting allure of wilderness. 
This park caters to all, offering a rich network of trails to delight both the hiking newbie and the experienced trekker. As you follow these trails, you'll 
Traverse varied landscapes and may even spot some local creatures in their natural habitats.

The journey also provides you with the first sighting of your weekend retreat. 
This is also where you will get your first glance at your cabin for the weekend. Just imagine returning to your cozy cabin after taking in the beauty of the landscape.
Moreover, if you're traveling with friends, we suggest booking cabins for large groups in Pigeon Forge a month before to ensure availability. 
Day One Afternoon: Music and Laughter at the Comedy Barn
An afternoon at the Comedy Barn is an excellent choice on your first day at Pigeon Forge. The Comedy Barn, known as the world's most accomplished and widely-visited venue for clean comedy, guarantees an unforgettable evening brimming with loud laughter and captivating rhythms that will sway your heart.
Day One Evening: Thrills at Dollywood
Dollywood welcomes you with the vibrant energy of the American South the moment you step in. Brought to life by the country music queen, Dolly Parton, this celebrated theme park offers a cultural journey packed with thrill, tunes, and culinary delight. 
Here's what a typical day at Dollywood could entail:
Kick-start your adventure with roller coasters that take you on a wild ride with sharp twists and electrifying drops. It's the perfect way to spark excitement among the young and young-at-heart.

Immerse yourself in the rhythm of live country music performances that echo the region's rich musical history.

At Granny Ogle's Ham n' Beans, sample the real taste of Southern cuisine, a treat for your taste buds.

Watch Appalachian craftsmen as they demonstrate traditional crafts like blacksmithing and glass blowing.

Don't miss the Southern Gospel Museum and Hall of Fame as you exit, a testament to the genre's celebrated figures.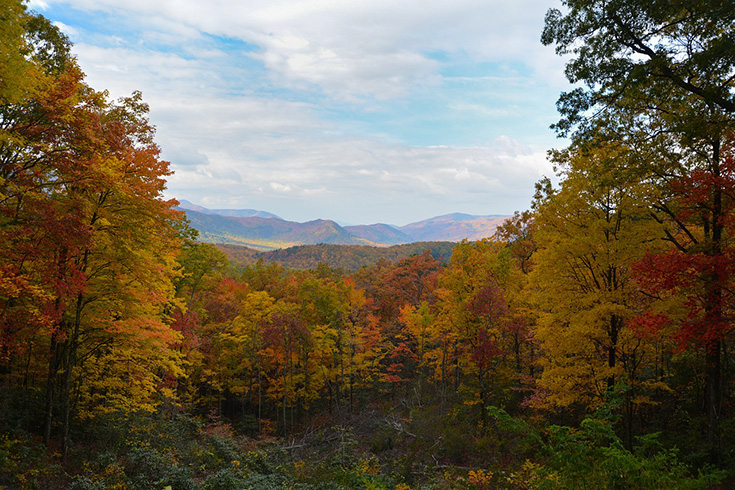 Day Two Morning: Breakfast at Old Mill Square
Day Two dawns in Pigeon Forge with the promise of excitement and an array of experiences awaiting you. Your morning is best spent in the charming setting of Old Mill Square, where history and culinary delight intertwine. 
As you explore the square, here are some key activities to immerse yourself in:
Savor a Southern Breakfast:

Begin with a hearty meal at the Old Mill Restaurant. Renowned for its fluffy pancakes and stone-ground grits, it's a culinary adventure that you won't soon forget.

Witness the Old Mill's Operations

: After breakfast, step into the past as you observe the Historic Old Mill in operation.

Relax by the River:

Enjoy a peaceful moment by the Little Pigeon River. As the water burbles along, it's a perfect backdrop to plan your next Pigeon Forge adventure.
Day Two Afternoon: Journey Through the Titanic Museum
Embarking on a journey through time, the Titanic Museum in Pigeon Forge offers visitors an immersive exploration of the ill-fated ship's history. The museum is a rich tapestry woven with engaging exhibits, emotional narratives, and tangible pieces of history.
At the Titanic Museum, you can:
Witness over 400 authentic artifacts

: These poignant mementos range from personal belongings to pieces of the ship itself, each telling a unique story.

Traverse life-size replicas

: Walk through faithfully recreated parts of the Titanic, including the grand staircase and hallways, fostering an intimate connection with the ship's past.

Experience the ship's voyage

: Learn about the passengers' journeys and their stories of hope, fear, and resilience, made vivid by interactive displays.

Explore the Captain's Bridge:

Get a first-hand sense of the ship's operations by visiting a precise reimagining of the commanding area.

Attend interactive presentations:

Engage with crew members, in character and period costume, who enrich the museum visit with captivating storytelling and historical insights.
Day Two Evening: Magic at the Hatfield & McCoy Dinner Show
The Hatfield & McCoy Dinner Show promises an unforgettable evening. It wraps up your day with fun and offers an energetic and immersive theater experience as you indulge in a savory dinner. 
Here's what awaits you at this iconic venue:
Dinner Delights:

As the curtains rise, feast on southern-style cooking, complete with fried chicken, pulled pork, and creamy coleslaw.

Live Performances:

Be prepared for an array of vibrant live acts. The talented artists play out the Hatfield-McCoy feud with a comical twist.

Musical Extravaganza

: Enjoy catchy tunes performed live on stage, accompanying the comedic narrative.

Spectacular Stunts:

The show features awe-inspiring acrobatic feats, adding an extra thrill to the evening.
Conclusion
In conclusion, Pigeon Forge offers a unique blend of natural beauty, historical intrigue, and delightful entertainment, making it an ideal destination for all types of travelers. 
From adrenaline-pumping theme parks to immersive museums and captivating live shows, each day promises a new adventure. 
No matter how you spend your time, you'll leave with lasting memories and a deeper appreciation for this charming corner of Tennessee.