As parents, it can be concerning when we notice our children having difficulty focusing in class. The ability to concentrate is essential for academic success and overall learning. However, it's important to remember that each child is unique, and there can be various reasons behind their struggles with focus. In this article, we discuss practical strategies that parents can employ to support their children who are having difficulty focusing in class. Understanding their needs, fostering a supportive environment, and collaborating with teachers can help our children thrive academically and emotionally.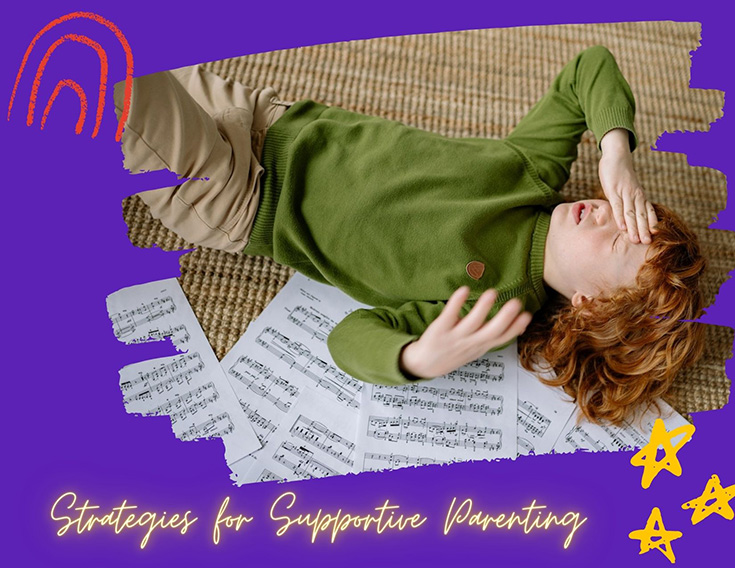 Observe and Identify Potential Causes
Start by observing your child's behavior and assessing any potential causes of their difficulty focusing. It could be related to physical factors such as inadequate sleep, poor nutrition, or health issues. Emotional factors like stress, anxiety, or emotional challenges may also contribute to their lack of focus. Identifying the underlying causes will help you tailor appropriate interventions.
Establish a Structured Routine
A consistent routine provides stability and helps children develop a sense of predictability. Establish a structured daily routine that includes regular sleep patterns, designated study time, breaks, and extracurricular activities. Consistency and predictability can aid in improving focus and creating a conducive learning environment.
Create a Distraction-Free Study Area
Designate a quiet and clutter-free study area where your child can concentrate without distractions. Minimize noise, use child locks on devices to designate tech free time, and provide necessary study materials. A dedicated workspace can enhance focus and productivity during study sessions.
Break Tasks into Manageable Chunks
Large tasks or assignments can be overwhelming and hinder concentration. Help your child break down complex tasks into smaller, more manageable parts. This approach allows them to focus on one step at a time, reducing feelings of overwhelm and improving their ability to concentrate.
Encourage Regular Physical Activity
Physical exercise has been linked to improved cognitive function and focus. Encourage your child to engage in regular physical activity, such as sports, dancing, or simply going for walks. Exercise releases endorphins, reduces stress, and enhances brain function, all of which can contribute to better focus and attention.
Teach Mindfulness and Relaxation Techniques
Practicing mindfulness and relaxation techniques can enhance focus and reduce stress. Teach your child simple techniques such as deep breathing exercises, meditation, or progressive muscle relaxation. These practices can help them calm their minds, improve concentration, and manage distractions effectively.
Communicate with Teachers
Maintaining open lines of communication with your child's teachers is essential. Share your concerns about your child's focus and work collaboratively to develop strategies that can support their learning in the classroom. Teachers may have insights, suggestions, or accommodations to help your child thrive academically.
Encourage Healthy Lifestyle Choices
A healthy lifestyle plays a significant role in supporting focus and concentration. Encourage your child to sleep well, maintain a balanced diet, and stay hydrated. Limit excessive screen time, as it can negatively impact attention spans. By prioritizing their overall well-being, you can improve their ability to concentrate in class.
Seek Professional Support if Needed
If your child's difficulties with focus persist despite your efforts, consider seeking professional support. Consult with a pediatrician, counselor, or educational specialist who can assess their needs and provide appropriate interventions or recommendations.
When children are having a hard time focusing in class, it's crucial for parents to offer support, understanding, and guidance. By observing potential causes, establishing a structured routine, creating a distraction-free study area, breaking tasks into manageable chunks, encouraging physical activity, teaching mindfulness techniques, communicating with teachers, promoting healthy lifestyle choices, and seeking