Pigeon Forge is a quaint town located in the southeastern part of Tennessee. Despite being small, with a population of about 6,000 people, Pigeon Forge still attracts more than 10 million people yearly, resulting in a revenue of $15 billion annually.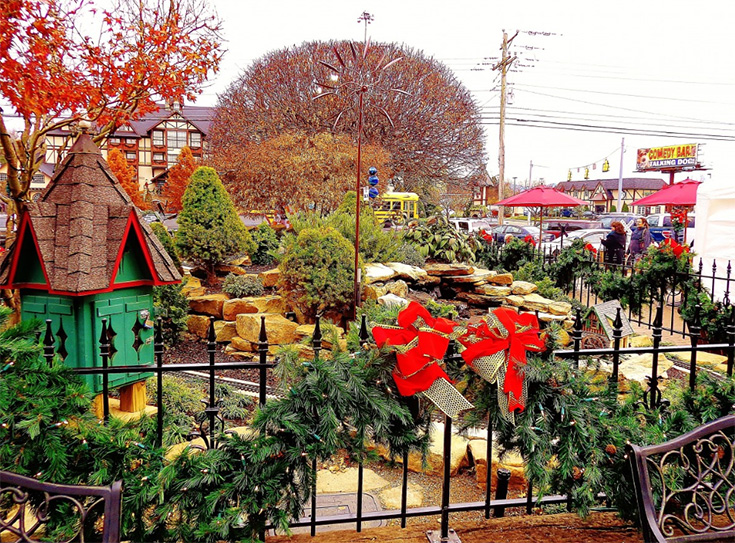 This means when it comes to tourism, Pigeon Forge will ensure you have a great time in the heart of Tennessee and leave you with pleasant memories enough to warrant another trip. 
While it's no Disneyland, this quaint little town is charming in its own way. This tourist destination highlights the hospitality of the southern culture and introduces you to a refreshing round of country music. With more than 14,500 lodging options, amusement park rides, and musical theaters, you'll have a grand time spending your vacation here. 
Like a toddler in a candy store, there is much for you to enjoy, relish and explore in Pigeon Forge. So, if you're looking for suggestions to maximize all the fun you can have, be sure to check out these places:
Go On A Gem Mining Trip
Do you enjoy collecting gems and are a massive gemologist? Then you should check out The Pigeon Forge Gem mine. What's better than getting your hands dirty digging and collecting precious minerals that you can convert into valuable jewelry? 
If you're looking for a healthy site to explore gems, search for mining near me on any popular search engine to learn more. 
Before you begin, you must prepare for your mining journey by buying a bucket of your choice. If you're new to this activity, go for a bear-baby bucket, but if you're visiting with family, you may want a larger bucket that allows everyone to participate. 
Make sure you consult guides to transform the stones you found into accessories, and utilize the venue's resources to learn more about gems. What's more? These stones will look great on your Instagram feed, leaving your comment section buzzing with appreciation and likes.
Play Superstar For The Day
Have you always wanted to take a picture with your favorite celebrity and get a chance to be near them? Then head over to the Hollywood Wax Museum! With over a dozen wax figures of your beloved stars, from the gorgeous Lucy Liu to the talented Tom Cruise, you can find all your favorite celebrities here. 
Likewise, the museum has a red carpet for you to strut on, lets you be a celebrity by encouraging you to pose for cameras, and allows you to sing along with well-known pop stars. The museum also offers wedding dresses that you can rent to have the wedding of your dreams with your celebrity crush. So if you've always dreamed of being with Johnny Cash or being George Clooney's better half, you can make it happen. 
You can also learn various facts and figures about your stars, along with secrets and tidbits of information that can make you view these celebrities differently. However, the fun doesn't end here. When you're done filling up your phone's memory with awesome photos and videos, you can indulge in other activities at the wax museum. 
These include rescuing Princess Hannah of Savannah from a maze of mirrors, where you'll dance on the musical staircase and work through 288 different turns in the mirrored corridor, all to free this royal beauty. 
This is another exciting activity in the wax museum. But if you're looking for something filled with dazzling lights that let you shoot to compete for a high score and take you on a ride through virtual reality, you will appreciate stopping at the Castle of Chaos. 
Equipped with 3D glasses and a gun, you'll experience over 400 movements per second on this virtual ride with numerous targets to fire at.
Ride the Tallest Coaster
Roller coasters are both adrenaline-inducing and thrilling to ride on. These fast-moving rides can leave you breathless and exhilarated, followed by a pleasant aftermath of tingles once you make it back to the ground. Hence, while you're at Pigeon Forge, make your way to the Rocky Top Mountain Coaster, one of the longest rollercoasters of its kind in East Tennessee.
Additionally, this coaster can reach up to a speed of 30 mph, which is impressive given the length of this track. The park is also close to the Smoky Mountains, and while you're on board, you'll get to view more than 20 acres of soothing natural scenery. At night, a magnificent display of lights can illuminate the track.
Catch Some Tunes
There is no live music performance that comes to the Soul of Motown. Music is the soul's balm, which is why you'll have a spectacular time at the Grand Majestic Theater. This venue is about celebrating Motown's greatest hits and offering tribute to vocal groups that topped the music charts. 
No matter your age, you'll find yourself dancing to 'twistin' the night away and singing along to 'my girl.' 
Furthermore, Motown has a lineup of talented singers with a vocal range perfect for covering songs performed by the Queen of Soul, Aretha Franklin, the evergreen Smokey Robinson, and the Prince of Motown, Marvin Gaye.
Give yourself a chance to spend your night grooving and dancing under the stars with the most incredible live music. For decades, Soul of Motown has been rated as the top show in the Smokys, so you need to witness the magic in person. While food and drinks are offered with some shows, you can still arrange for a refreshing glass of beer and savor your beverage with more than one intoxicating musical number.
Go For An Outdoor Galore
The Rowdy Bear's Smoky Mountain Snow Park is Pigeon Forge's grandest adventure land. Whether you're looking for an outdoor arena to practice axe throwing, ride down the tubing hill or wheeze through large looping tracks by riding the world's first Power Coaster. 
Around winter, this park is the ultimate winter wonderland and houses the longest outdoor Snow Tubing hill. These hills are over 500 feet long and feature a 70-foot drop. 
When you have successfully burned all your energy and need a quick pick me up, head over to Sugar Bear's Café and Creamery and dive into the most delicious locally homemade ice cream, which has over 16 flavors for you to choose from. Then top it up with a freshly baked waffle and a bubbling cauldron of hot chocolate. You can also climb the first-of-its-kind laser gun coaster, an aerial ride that swings through a ridge while giving you different laser targets.
Final Thoughts
Pigeon forge is a wholesome treat for everyone who enjoys having fun and deeply appreciates the Southern culture. This quaint town in Tennessee has much to offer, from musical scores to roller coasters that will make you feel alive again. 
While the list of activities is extensive, ensure you partake in gem mining and stop at the Hollywood Wax Museum. Each of these venues offers you games and souvenirs and makes for a great learning opportunity that even the Internet cannot compete with. 
Similarly, if you're all about thrilling, seeking, and reveling in doing anything fast and daring, like tubing or going on the coaster, make sure you ride the Rocky top mountain coaster and cruise your way to the Rowdy Bear's Smoky Mountain Snow peak. 
Lastly, if your idea of fun is singing, dancing, and reliving some of music's greatest wonders, then the Grand Majestic Theater is your companion for the night. So, what are you waiting for? Grab your tickets and splurge on all that Pigeon Forge has to offer.