Your website represents you, your business, and your organization online. You want a site that attracts more people, showcases your brand, and highlights your goals. With optimized web content, you accomplish these and more.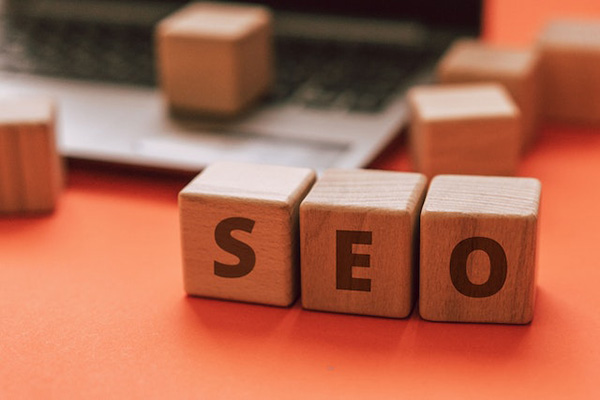 This guide will help you create search engine optimization (SEO)-friendly content to achieve your marketing goals. We have the top SEO content creation strategies for you. 
Start Forming Your Content Structure
Digitalauthority.me reports that well-structured content can drive more traffic. Even if your content is the most up-to-date and interesting, if it is not structured correctly, it will be hard for your audience to read, understand, and follow your message.
Organized content is easier to understand not just for your audience but also for search engines. Google uses bots to crawl websites and index their content. Google will easily understand your site if it is organized and will show your pages when someone searches for your keywords. 
Organize your website content by:
Setting your content marketing goals.

Use the SMART (specific, measurable, attainable, relevant, and time-bound) approach when

creating enterprise marketing goals

, including your content marketing goals. Align your content with your goals to achieve your desired outcome. 

Determining your critical content

. This is the most important content from which you derive topics. Your critical content is an issue or topic your audience needs help resolving. Car maintenance or car repair could be a critical content for a car care site.

Focusing on buyer's journey.

Create content that supports your customers in the

different stages of the buyer journey

(awareness, consideration, and decision stages) to help them make informed buying decisions.

Choosing a suitable content format for your audience.

This could be blog posts, slides, videos, e-books, podcasts, or a whitepaper. The format varies depending on the stage of the buyer journey, personal preference, and your content creation expertise.
Try Title Tag Modifiers
Title tag modifiers are words that describe or modify your title in a way that makes it more interesting and catchy. Use of title tag modifiers such as "fast," "easy," "simple," and "best" helps you attract more visitors. They are not necessarily adjectives; they could be any catchy word like "sale," "guide," "comparison," the current year, or the price of your products. 
Do the following when creating title tags:
Put your main keyword at the beginning of the title.

Google places more importance on the first word of the title tag.

Include modifiers.

People often scan titles that appear on the search engine results page (SERP) to find what they believe is most helpful. Modifiers in your title tags help them decide if to click the link to your page or not. 

Use numbers.

People also look for value; thus, a site that offers "20 best car care tips" is more tempting than "car care tips."

Follow title tag length.

The title tag should be at most 69 characters. Search engines like Bing, Ask, and Google only shows 69 characters on SERPs. That is also one reason to put your primary keyword at the beginning of your title tag.

Avoid too many commas and special characters.

Search engines tend to mistake these symbols for keyword stuffing. Separate keywords with a hyphen, pipe, or underscore instead.
Include LSI Keywords in Your Content
Latent Semantic Indexing (LSI) is a way to look at a group of documents to find statistical patterns of words that appear together. LSI keywords are those that are contextually related to your primary keyword. 
Say your primary keyword is "growing flowering plants." Words like blossoms, florals, watering, and sunshine could be your LSI keywords. With LSI keywording, you help search engines figure out what the words and documents are about. 
So how do you find and make the most of LSI keywords?
Use search engine tools.

Autocomplete and similar tools help you look for words related to your primary keyword. Type the target keyword in the search box and get instant predictions. Bolded suggestions are more relevant and ideal LSI keywords.

Try Google Related Searches and People Also Ask.

PAA provides rich LSI options; bolded suggestions are also more relevant and must be considered.

Turn to LSI Graph.

This is a free LSI keyword tool that helps you locate terms related to your primary keyword. Type your keyword to get instant results.

Check total monthly search estimate of LSI keywords.

This keyword metric helps you decide whether to use a term in a new content or as part of your original article.

Master proper LSI keyword placement.

Put your LSI keywords where you would put your primary and secondary keywords (e.g., titles, headings) and sprinkle them in the content body.

Do not overuse the LSI keyword use.

These keywords should appear naturally in your content. Try to set a fixed ratio such as one LSI keyword every 300 or 400 words.
Rely On Short and Keyword-Packed URLs
Optimize your site's URL by making it shorter. Add your main keyword, too. Short URLs are easier to remember and spell or type out, increasing the site's user experience (UX). High UX guarantees better site ranking and visibility.
Keep in mind the following: 
Make URLs consistent with page titles.

The keyword in your title should also appear in your URL. Also, If you have several pages, make sure your URL style and structure across all of them is consistent too. 

Avoid stop words and other characters.

These can make URLs harder to remember. Keep your URLs simple. Besides, stop words like for and the only take up space and do not provide any value or meaning.

Brand your links.

 You can use vanity URLs as branded links, and the plugin will have a feature to customize slugs and add your target keywords. Your audience can easily recall this kind of link. Branded links are easier to share on social media and help promote your business.
Take Advantage of Featured Snippets
Google SERPS may give listings where a snippet related to a page displays before a link to a web page. Google displays featured snippets when it determines they can help people better than traditional results. 
Featured snippets come from the first few sentences or a list of topics on your website that answer people's search queries. They appear at the top of the SERP, thus more visible, so they are also great for mobile searches. Optimize your pages so that they can appear in snippets and encourage clickthroughs. 
Get your pages on the featured snippets by: 
Answering questions at the onset.

Open an article by answering an issue or question or list down answers and place these at the beginning of the post.

Organizing content with headers.

Your headers can help answer questions or resolve audience issues, so organize them strategically in your content.

Leveraging People Also Asked questions.

Check the PAA section often to find and answer questions that people mostly search for regardin your industry. 

Checking featured snippets from your competitors.

Place your main keyword on Google search and find what content of your competitors got into the features snippets. Create something better to get a chance to take the spot. 
Summing Up
Follow these content creation and optimization strategies to expect the best marketing results. Remember to format your content well, use title tag modifiers, and include LSI keywords. Also, use short, keyword-rich URLs to increase engagement with featured snippets. All these top tactics can help you formulate top content that will take you closer to achieving your digital marketing goals.