Are you looking to take an exotic vacation with the family, but aren't sure where to go? Choosing a vacation destination that's both relaxing and family-friendly can be tough. But don't worry, there are more places to take the kids than just Disney World. So, where should you go?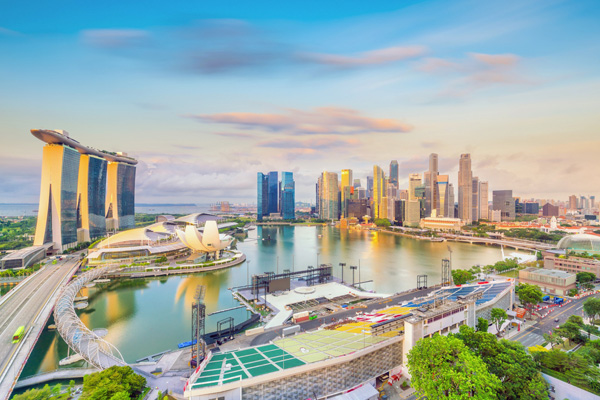 Check out this guide to discover the top exotic trips to bring the kids on.
1. Singapore
Although Singapore is a relatively small country, it's still an excellent exotic destination for the whole family.
Even the airport, with its swimming pools, movie theaters, and butterfly gardens, is enough to keep the kids entertained for days! Here are some of the best things to do in Singapore with the kids:
KidSTOP Singapore: This is an indoor theme park with many hands-on learning activities
Wonder at the sea creatures at the S.E.A aquarium
Have breakfast with orangutans at the Singapore Zoo
Attend the Rhapsody Light and Sound show
Explore the Gardens by the Bay
Cool off at Adventure Cove Water Park
In addition to Singapore being home to many family-friendly activities, it's also incredibly clean, safe, and organized.
2. Costa Rica
With its lush green landscape and tourist-friendly atmosphere, Costa Rica is another great destination to go with the whole family.
Plus, compared to other exotic destinations, the flight from the US to Costa Rica isn't all that bad. Here are some of the top kid-friendly activities that Costa Rica has to offer:
Hop from beach to beach
Fly over the jungle on a zip line
Take a hike to a waterfall
Explore Manuel Antonio National Park
Walk across the hanging bridges
Watch green sea turtles nest
Explore the tropical rainforests and volcanoes
Soak in the mineral hot springs
Check out sloths, spider monkeys, and other animals at the Wildlife Sanctuary
As you can see, there are a lot of fun things to do with your family in Costa Rica.
3. The Bahamas
The Bahamas is loaded with family-friendly resorts that offer plenty of enjoyable activities and excursions for children.
But, there are also plenty of activities to explore outside the world of resorts that are kid-friendly. Here's what you should check out:
Ardastra Gardens
Pink Sands Beach
Three Sisters Rock Beach
Marine Habitat at Atlantis
Dolphin Cay
Pirates of Nassau
Queen's Staircase
Triple-A Adventures
Or, if you want to make your vacation as relaxing as possible, you can book a stay at an all-inclusive resort so you don't have to do any extra planning.
4. United Arab Emirates
The United Arab Emirates is loaded with so many kid-friendly activities, you won't know what to choose from. Here are some of the best things to do with kids in the UAE:
Explore the Dubai Mall
Cool off at the Laguna Waterpark
Get your thrills at Dubai's Park and Resorts
Wander around the Miracle Garden or Glow Garden
You and your kids can also try your hand at any number of adventure sports, including sandboarding, skydiving, bungee jumping, zip lining, flyboarding, or hot air ballooning.
Exotic Trips: Are You Ready to Book?
Now that you know about the top exotic trips for families, it's time to choose which destination is right for you. Before you know it, you'll be jet setting to your next dream vacation.
Be sure to check back in with our blog for more travel-related tips and tricks.