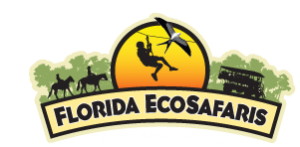 I am afraid of heights, but I am always up for an adventure.  I believe that we only live once, so I want to experience as many of the fun parts of life as I can while I am here. I actually have always thought of zip lining as something a little on the wild side and something that I probably would never get a chance to do. That was until I was invited to Florida for the #DisneyGlobalEvent and going to Florida EcoSafaris was on the agenda of places our group was going to see.
I had already heard of Florida EcoSafaris from a reading a few of my friends blogs online. I had seen pictures of them zip lining and remembering thinking to myself, "they are crazy". When I found out I was going, I was excited and thought to myself, I am up for a challenge and now I get to be the crazy one too!
Now here is the platform that you have to climb for a journey of SEVEN different zip lines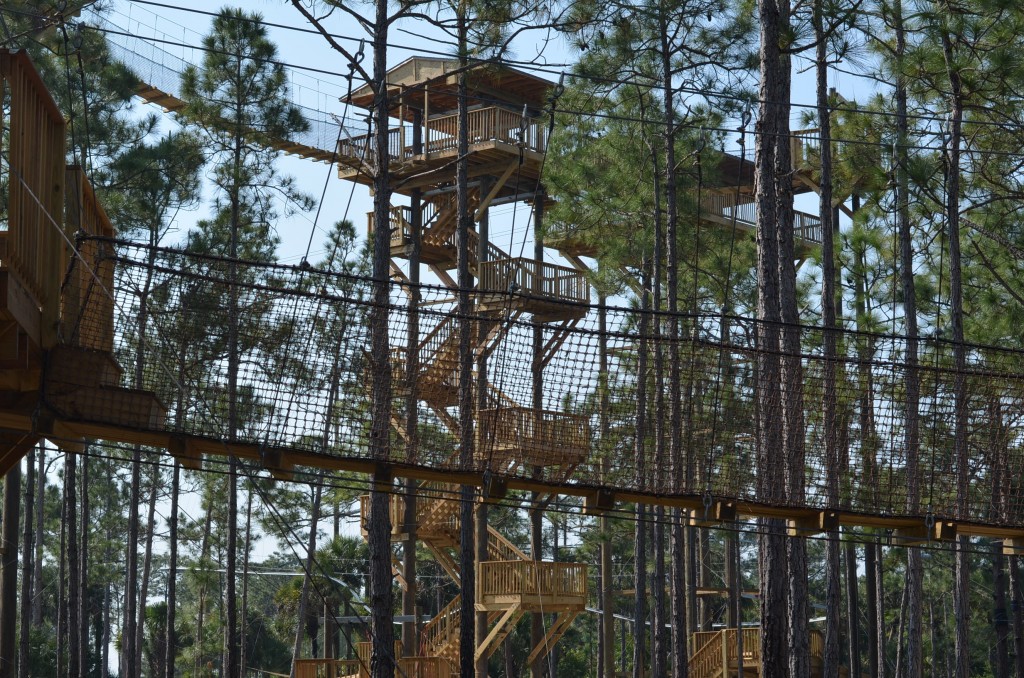 And I was brave and completed all 7 zip lines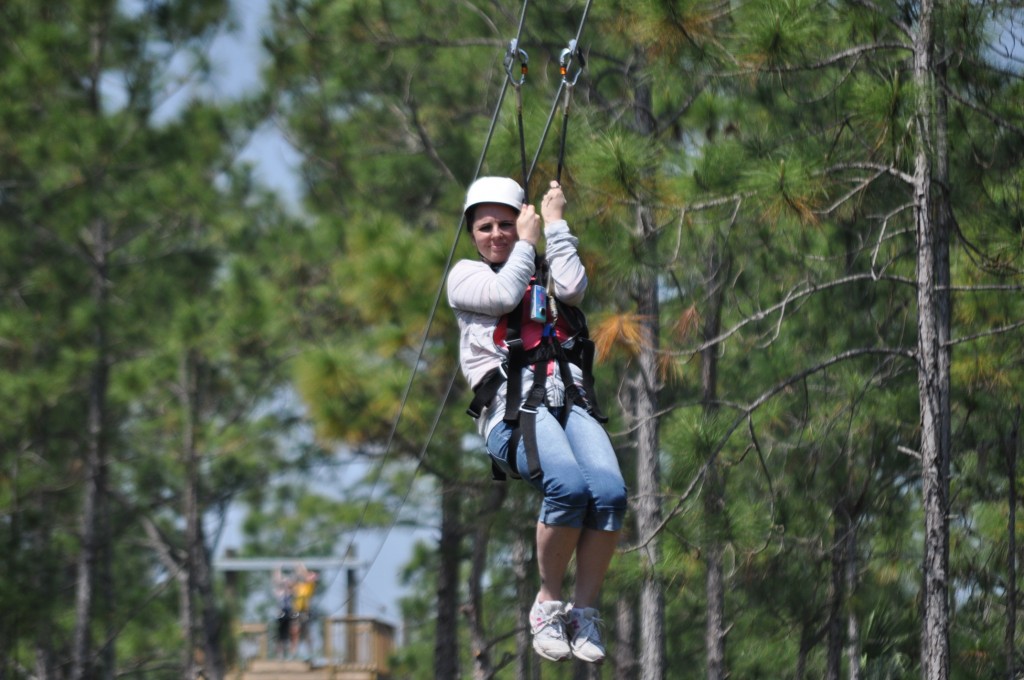 At first I was afraid, but it got easier each time!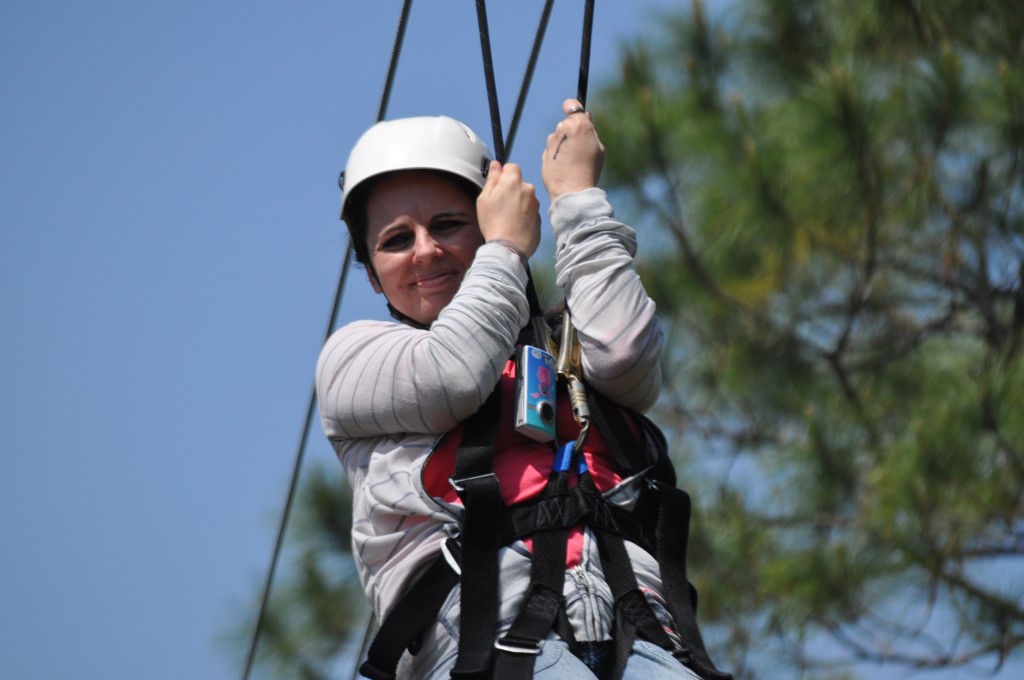 My roommates on the trip also had fun zip lining with me!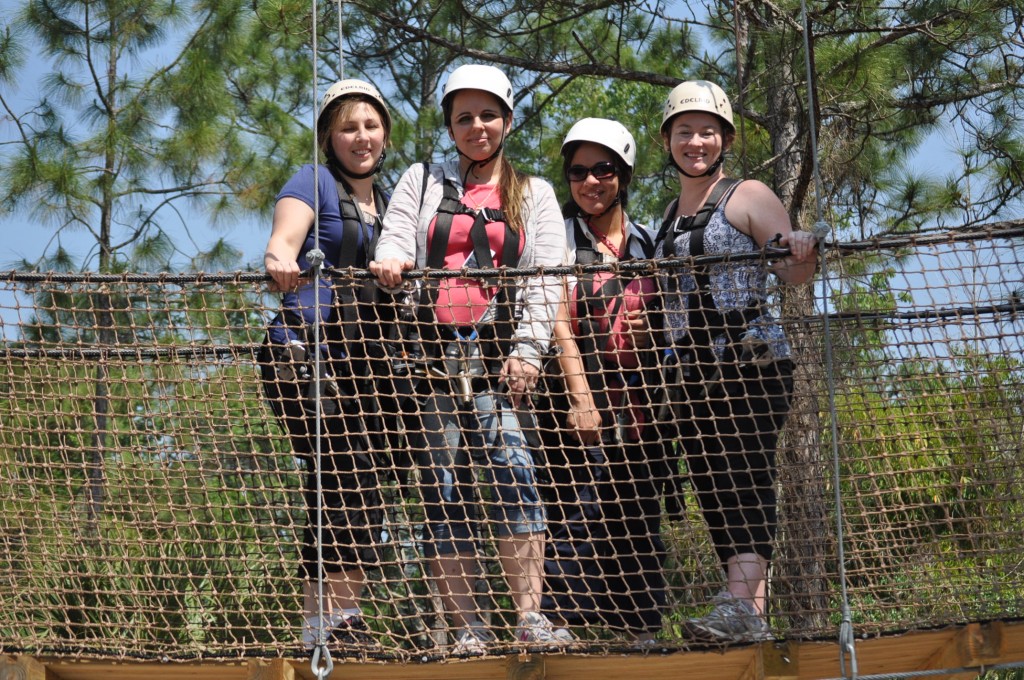 Tricia (The Night Owl Mama), Me, Caryn (Rockin Mama), and Stefanie (Mommy Musings)
Check me out in action zip lining at Florida EcoSafaris…
After I was done with the Zipline Safari that consisted of zip lining to SEVEN different platforms, I was ready for more adventure. I was lucky and we also had time to try the new Rattlesnake Roller Coaster Zip Line. This is the first ride of its kind in the US and it just opened last month to the public. This is a zip line has you launching from a 65 foot platform that takes you flying through the trees, swinging, swooping and dipping through 1000 feet of adventure at speeds up to 20 MPH. This ride is a zip line that feels like a roller coaster and it is a BLAST!
Here is me on the end of The Rattlesnake..
Now that I am back home, I want to go back. At Florida EcoSafaris there is more adventures waiting for me. In addition to the two different zip lines adventures I got to experience, they also have a cypress canopy cycle ride, a coach safari, horseback safari, the Peregrine Plunge, the Panther Pounce, the Swooping Crane and more.
To find out more about Florida EcoSafaris, visit: www.floridaecosafaris.com and  Facebook at: www.facebook.com/FloridaEcoSafaris
Disclosure – I received an invitation to take a trip to Florida for the Red Carpet Premiere of Chimpanzee as a guest of Disney and Global Resort Homes. This post is not a paid post and the opinions stated herein are 100% my own.