Music is a great thing to teach your kids about from a young age. Music not only inspires creativity, but learning a new instrument is great for developing brains. It's also a skill that you can keep with you your entire life and it's much easier to learn when you're young. But if you're not ready to take your kids to lessons each week, there are some great tech options available to you. Below are some great music technology products and apps to help your child learn more about music.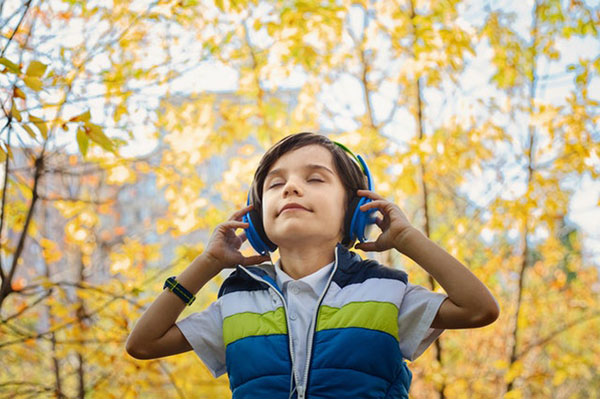 Alexa is a voice assistant produced by Amazon. With one of their home devices, or your smartphone, you can access Alexa and ask it different things. One thing you can do is ask it to play different songs. Amazon has a wide collection of songs available for free, or you can pay a monthly subscription to have access to practically any song that exists. Now your kid can listen to any song they want just by asking. 
Another thing you can do with Alexa is play games. One game in particular you can get is called. Freeze Dancers. With Freeze Dancers, Alexa will play some music and give you some instructions on how to dance to it. The music will then randomly pause and all dancers must freeze. If you fall down, you're out of the game. This game is a great way to get your kids moving around while also having them listen to different music. It's free to download so grab an Alexa device for the holidays if you're looking for something to do with your kids. 
One problem with Amazon's music service is that they do not have a dedicated app just for kids music. This means its possible for kids to play any song, including ones with explicit lyrics. You don't want this to happen by accident, which is where an app like Spotify can come in. Spotify is another music streaming service, and one that now offers Spotify Kids. With this you kids can play thousands of kid-friendly music. Spotify is free to use if you don't mind ads, or you can pay for a monthly subscription to remove them. It's available on all devices and you can even connect it to some home voice assistants, like the Amazon Echo. 
If you want your kids to learn about the theory behind music and how to play it, you should consider using Audible Genius. With this site your children will learn things like chord progressions and how to train their ears to hear different notes. Audible Genius uses gamification to make the learning process more engrossing and fun. So, if standard music lessons aren't interesting to your kid, try out something like Audible Genius to see if they have more fun with that. 
Yousician is an app that aims to teach how to play different instruments to any skill level. Through it you can learn to play the piano, guitar, ukulele and more. It listens to you while you play and corrects your mistakes. It also has the sheet music right on the screen so you can see what you need to play. Yousician offers a free version where you can do 30 minutes of lessons each day, or you can pay a monthly fee and have these restrictions removed. Yousician is a great way to give your child instrument lessons from the comfort of your own home and on their own schedule. 
Tune Train is an app for iOS devices where kids can create their own melodies. You do this through the in-app game, which teaches kids how to create melodies while scoring points. According to the app description, "in the world of TuneTrain, people live at various heights in colorful vertical buildings. To help these people get around, the user can draw a train line to connect them to each other. The magic is that the people represent musical notes and the train line represents a musical melody that kids can create and hear." It only costs a few dollars for Apple devices, so give it a download and see if your kids like it. 
Finally, we have virtual drumming. One of the main reasons parents don't get their kids a drum set is because of the noise. You may be able to put up with it for a day or two, but after that your head will start to ache. With Virtual Drumming your kids can learn about playing the drums online, and at a much lower noise level. Virtual Drumming offers different kinds of drums to try out along with lessons to help you improve.