Finding the perfect gift is a challenge. When you're searching for a present that will elicit an overjoyed reaction from your loved one, you have to consider their personalities, to ponder their likes and dislikes. Everyone's different, and one thing may suit one person better than the other; a little detective work can go a long way. Nevertheless, there are a few general go-to options appropriate for all ages if you just can't seem to find that one special gift.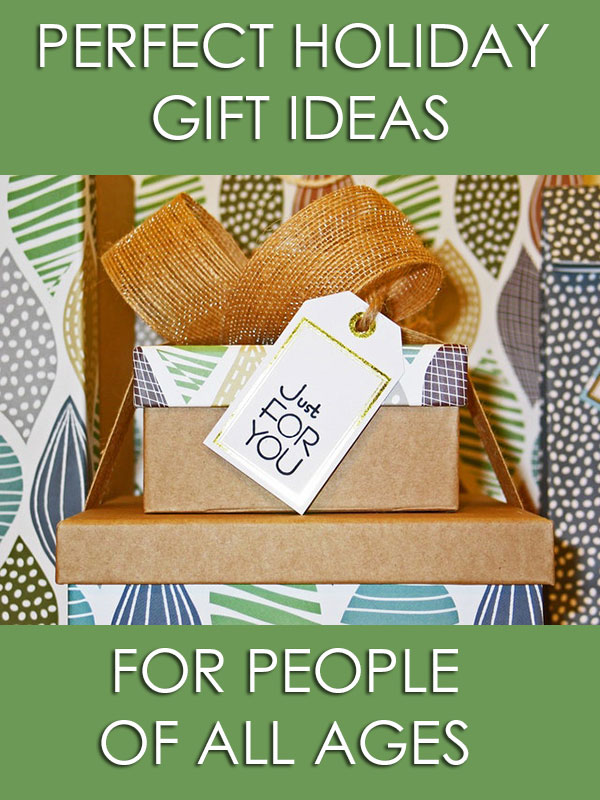 Gift cards are great for those who are shopping last-minute. Almost all major retailers offer gift cards, with some available for as little as five dollars. The options out there seem endless. This is where the detective work comes in to play. Simply being observant could be enough to obtain that vital information. Does your loved one drink a lot of coffee? Then consider a gift card from a major coffee vendor (there are quite a number of them). Is he/she a bookworm? Be on the lookout for bookstores that offer gift cards. Whether it's coffee or books, there seems to be a gift card for everything.Everyone loves music. There are several home audio gift ideas to choose from online and in-store. The latest in Bluetooth speaker technologies, smart speakers are currently trending and are able to play music with a simple vocal command. There is also the added benefit of a virtual assistant, an artificial intelligence found in all smart speakers. The most noted brands offer their products for a few hundred dollars while less popular brands sell for less (though they function just as well as the more expensive brands).
Jewelry is another option suitable for all ages. Of course, the type of jewelry typically depends on the giftee's age and gender. Earrings and bracelets are traditionally gifted to women while men often receive watches and chains. However, don't feel bound by these norms. As a low-cost option, you could put together a glamorous bead necklace. It will mean more since it was specifically hand-crafted by you! However, if you don't have the time, you can browse for a watch (an acceptable gift for both men and women, and appropriate for any relationship) at your nearest department store. You can even shop online.
The next go-to option for gifts is pillows. Sure, it may sound peculiar to some, but it is a useful present for all ages. You can buy a pillow themed with your child's favorite superhero or one of those memory foam pillows purported to help achieve a better night's rest for your grandpa with that chronic neck problem. You can also gift pillows for the sake of décor–for that friend that has tens of fancy pillows in every room in her house. You can also embroider a pillow with a personal, heartfelt message or you can superimpose an image of her favorite actor onto each side. The options are unlimited.
Standing the test of time, gift baskets remain the go-to choice for all occasions. You can gift almost anything in a basket, from fresh flowers and various fruit to scented lotions, bath bombs, and soaps. You can also craft a basket yourself, filling it with the things your loved one likes or you can just as easily order one online.
The perfect gift is within your grasp. You just have to be open to all the possibilities while taking into account the one you love. Once you do this, you will surely find the gift that will leave him/her speechless.