When looking for a new home to purchase the neighborhood is often one of the first things you consider. You want to relocate somewhere that you and your family will feel most comfortable. So, you look at factors like the types of people that make up the community, crime rates, school systems, and job opportunities. Though these things should certainly be at the top of your list, it also doesn't hurt to look at the type of residences within a particular area.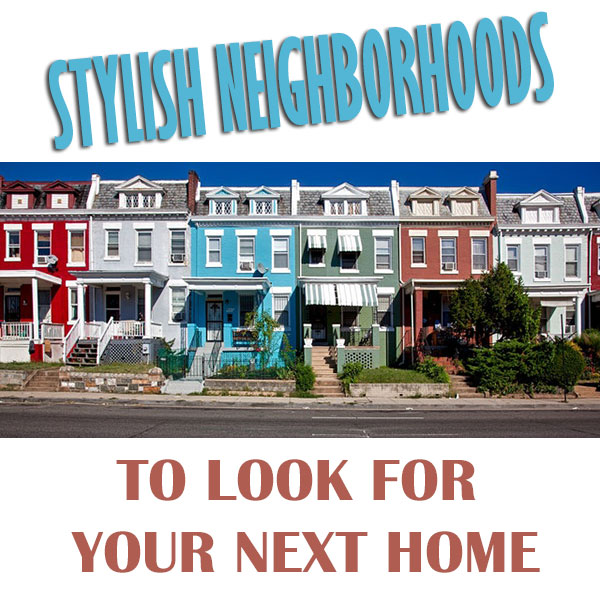 Across the country, there are so many places filled with beautiful architectural structures that make up a community. From townhomes and colonial properties to condos and ranch-style properties, there are stylish properties with aesthetics and features that are sure to wow you. Below, is a look at some of the most beautiful areas to live in the US. 
Savannah Historic District – Savannah, Georgia
One of the oldest cities in the southern state of Georgia, Savannah is a picturesque neighborhood worth looking into for your next home. Designed around 33 park squares, the area is filled with beautiful tall oaks while many of its structures are draped in Spanish Moss. The architecture is very diverse. From the classic 19th-century regency architecture to 12th-century gothic architecture the buildings are a sight to see. You'll find everything from old-style classic 2-family homes to more modern development properties. 
Bungalow Heaven – Pasadena, California
Bungalow Heaven is a 16-block neighborhood in Pasadena, California with several hundred bungalows throughout. The residences are the perfect examples of architectural techniques used in the 20th century. These large and timeless homes are the perfect places for families to live in. You'll also love the scenery as the streets are lined with trees that provide ample shade in those warm southern California seasons. 
Speaking of southern California, there are a lot of neighborhoods worth taking a look at. Whether you're interested in a small rancher starter home or a grand residence with features like an infinity edge pool, large outdoor living spaces, and breathtaking lawns and gardens. 
Central Park West Historic District – New York, New York
If you love the city life and have the financial means to afford a home in the popular city of New York, NY, then check out the Central Park West Historic District. With one of the country's most prolific parks bordering the east side of the neighborhood, it's the prime area to set up shop. Whether you're looking for the more classic, old-style, architectural features found in some of the city's oldest apartment buildings or a more spacious modernized townhome, you'll find the perfect property to call home. 
Hancock Park – Los Angeles, California
If the idea of living near Beverly Hills has always been a dream of yours, then perhaps you should check out Hancock Park in Los Angeles. The neighborhood has more than 1200 homes that will have you in awe the moment you arrive. Many of the homes in Hancock Park were built in the 1920s using various revival architectural styles including English, Spanish, and the Mediterranean. The residences are centered on large lots with lavish front yards complete with subtropical plants and flowers. 
Oak Park – Western Chicago, Illinois
Located conveniently near downtown Chicago this 97-block neighborhood is one worth looking into. The historical character of this pristine neighborhood is unlike anywhere else. There are a number of residential property types to choose from. Whether you're looking for large apartment flats, victorian, Queen Anne, bungalows, or classical revival, you'll find the perfect place to call your own. 
These are just a few of the many beautiful neighborhoods to live in across the United States. When looking for a place to call home, broaden your horizons by looking outside of your familiar surroundings. As you can see, there are a lot of places with homes ranging in style and price centered in some of the most historic, cultural, and artistic parts of the country.