When the COVID-19 pandemic hit, many families found themselves taking a hit. Jobs became redundant, people were laid off, businesses shuttered, and the economy suffered. Along the way, people found themselves having to scramble for a way to put food on the table.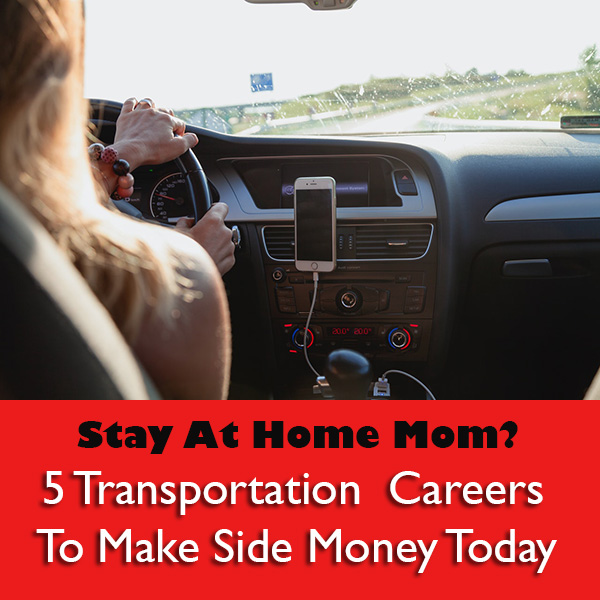 It comes as no surprise that these days, moms — and not just stay at home moms — have been trying to find ways to help supplement the family income. Some moms turn to crafting and selling the items they create, while others look for part-time jobs. Some stay at home moms even try to learn or use their marketable online skills to find some freelance work over the internet.
Some moms, however, are starting to turn to the gig economy for their side hustles.
Side Hustles
The gig economy is a fantastic way for stay at home moms (and all moms) to start making some extra income on the side. 
If you're a stay at home mom looking for a quick way to get started on some of these gig apps, here are a few ideas you can jump into for some extra cash.
Food Delivery Services
These days, food delivery might be a luxury for some but a necessity for others. Joining up on apps like Grubhub, UberEats, Doordash, and Postmates can help you make some side hustle money. All you need is your car, a smartphone, and a data connection — and you'll be good to go!
With these food delivery services, you pretty much take a 'gig' that a customer books, pick up the food for them at the restaurant, and deliver straight to their home. You can make a decent amount of money doing this, and even more during the lunch or dinner rush. Tips also help.
Ridesharing Services
If you'd prefer to offer your driving services on ridesharing apps like Uber and Lyft, you can certainly choose this option as well. You can set your working hours and determine the boundaries for how far you want to drive, then simply pick up and drop off passengers where they need to go.
If you'd rather help safely transport tweens and teens, you can drive for VanGo instead. Other ridesharing apps technically won't allow any minors in a ride without an adult, so Marta Jamrozik created VanGo to fill the gap.
VanGo states that more than 85% of their drivers are parents (moms) themselves. Children's safety is a priority, which is why VanGo puts its drivers through a vigorous vetting process.
Grocery Delivery Services
Groceries are an absolute necessity. The gig economy has created apps and services such as InstaCart to help people who cannot do their groceries regularly.
If you don't mind doing grocery runs for other people, signing up for InstaCart can help you make a decent amount of money too. When working for this app, you have to sign up for a timeslot you want to work. The app will ping you which grocery store you'll need to go to, what items you'll need to pick up, and where you need to deliver. You pay for the items with an InstaCart provided credit card, so you'll never have to worry about paying out of pocket.
All you need to qualify for working with InstaCart is a reliable car, a working smartphone with a data connection, and the ability to carry 40 lbs reliably. It may still be a good idea to decline heavy, unmanageable loads (such as multiple cases of water).
Are You Thinking of Making it a Full-Time Job?
One thing you'll have to think about when you're starting in the gig economy is that these apps and companies don't usually provide insurance. As an independent contractor, you are responsible for making sure that your vehicle is insured. You don't necessarily need fleet insurance since you're driving your own car, but you still need insurance coverage.
Liability insurance is great and all, but you might also want to look into commercial insurance. Alternatively, you can add extra clauses for damage and repairs to your existing policy just to be sure you're covered in case something unexpected happens.