My daughter Hailey thought it would be a good idea to try to put a little Santa hat on our cat Simon. At first he wasn't really feeling it,  but after a few attempts he went along with it for a few fun photos!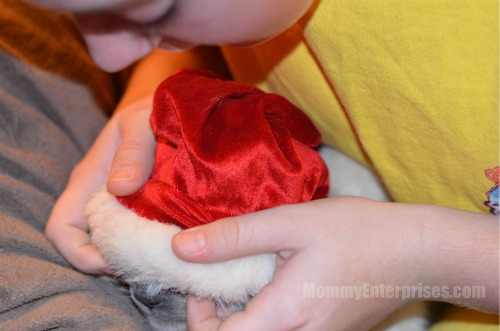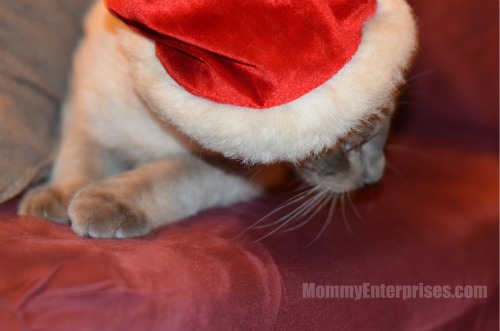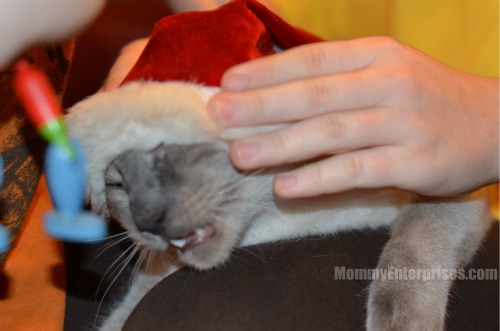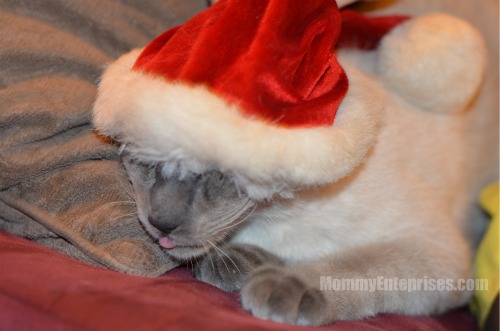 After I did this cute little photo shoot with the cat, I received an email from my own personal Fairy Hobmother. Now I was a little skeptical about fairies before, but now I really believe in them. The Fairy Hobmother had read a comment I left at one of my favorite blogs, Kiddies Corners Deals. I had left a comment and now I was granted with an Amazon gift card that I am going to use to buy some gifts with.
When my Fairy Hobmother isn't reading all the fun blogs like this one, this fairy is helping Appliances Online to promote some of their top brands like HotPoint. If you would like this awesome fairy to stop by your blog, you must leave a comment on this post. You never know, this fairy might stop by your blog and send you an email too!