I have always been a fan of reading fantasy type books for as long as I remember. When I was a kid, I would read a book in a weekend or sometimes in a day. I will admit that I haven't been reading as much as I want to lately, but couldn't pass up the opportunity to read something to take my mind away from everything going on in the world right now. Sometimes a good book is all you need to give yourself a little getaway.  I recently received a copy of The Adventures Of Rockford T. Honeypot by Josh Gottsegan which is a book includes some fantasy, some humor and life lessons all in one story.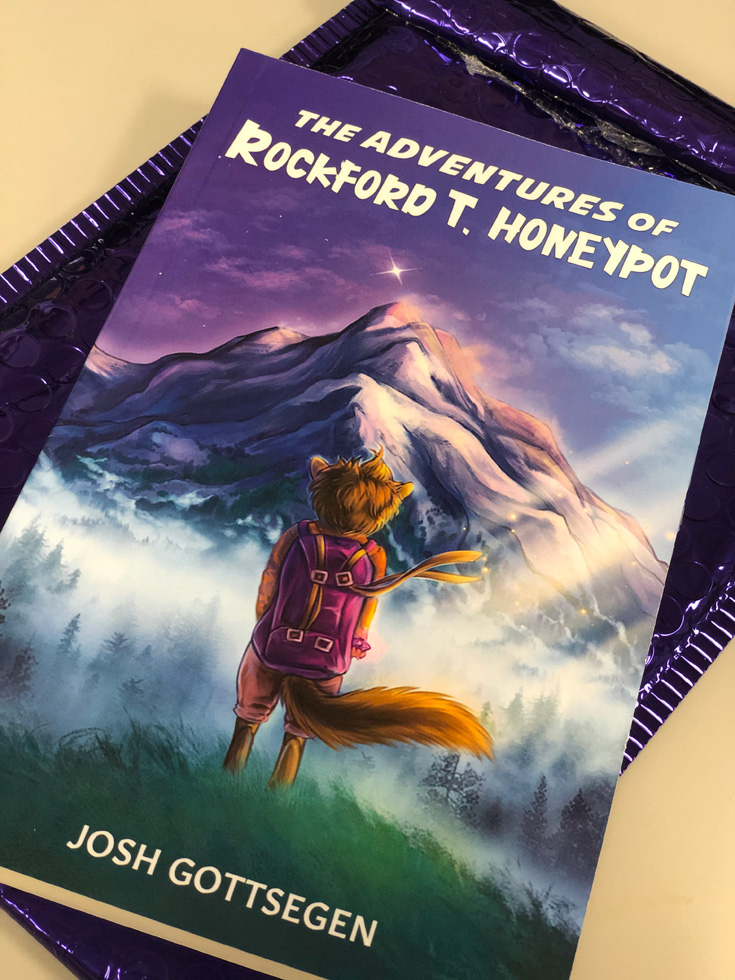 About the book:
As a young chipmunk, shy, bookish Rockford T. Honeypot had dreams of thrilling adventures across the forest. However, timid of danger and germs, his only adventures were found in books and his imagination. When his family abandons him after a mistake that destroys their hazelnut business, Rockford sets off on a legendary journey beyond his wildest dreams. From exploring cuisines with a famous chef, training with ancient warrior monks, flying on giant hawks, finding true love, and much more, Rockford recounts his epic origin story of hardship, perseverance, and fortune.
About the author:
Los Angeles native Josh Gottsegen has a background in filmmaking and digital media and is the author of "Joosh's Juice Bar," an early elementary school children's book series that encourages healthy eating habits through vivid illustrations and Dr. Seussian-style rhymes. Earning his BA in Film Studies at the University of California Santa Barbara, Gottsegen has won numerous awards for his short films and video productions. Starting professionally at NBCUniversal Interactive, later Josh Gottsegen moved into editing as well as other creative projects for the Walt Disney Company, Fox Corporation, IMG, and the NFL. 
The Adventures Of Rockford T. Honeypot is perfect for those ages 8-12 but definitely a FUN read for us adults too! My kids were pretty much done with doing any reading when school ended last month but I have definitely got their interest on what I have been reading recently. I am hoping that one of them will be reading this book next.
You can make reading fun by having some snacks or foods to eat while reading. Below find some Rockford T. Honeypot themed recipes that are perfect to enjoy while reading about his adventures.
The Adventures Of Rockford T. Honeypot Recipes
That was FIVE yummy recipes to try while enjoying the story. For those that don't like cooking but likes to color, be sure to download and print these FIVE The Adventures Of Rockford T. Honeypot Coloring Pages to keep you busy!
The Adventures Of Rockford T. Honeypot Coloring Pages
Want to order a copy of the book for yourself or someone you know? Check out the links below:
Amazon: https://amzn.to/2VK3ESo
Apple: https://books.apple.com/us/book/the-adventures-of-rockford-t-honeypot/id1507811761