I use multiple skincare products on my face everyday. First I use toner, then I use a serum. Sometimes I use an essence in between those two steps too! When it comes to serums I like to rotate using the ones that I have. I recently added the PurHeals Centella 90 Ampoule to my serum routine that I received in one of my BoxyCharm boxes I wanted to share.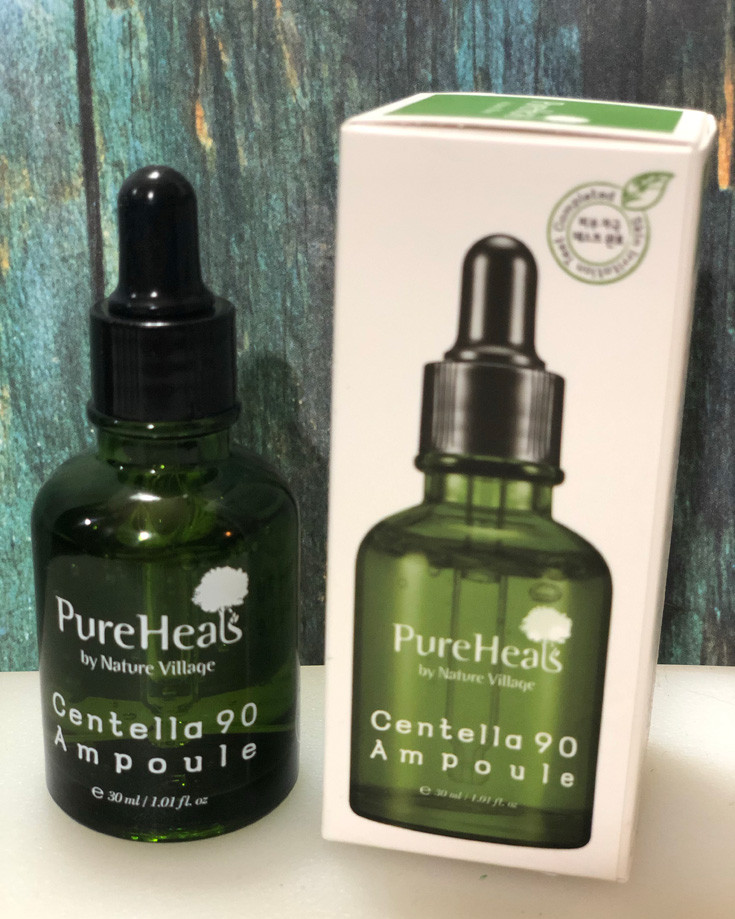 What I like about this product is how it makes my skin feel once I put it on. Some serums make your face feel sticky or tacky. Just a little bit goes a long way.  I am not too much of a fan of the scent as it has an herbal scent which is okay but I love how thin it is and easy to apply. Since I use a moisturizer next, I like using serums that thick. I haven't tried this but I also heard that some people buy this to help with acne scars so it sounds like a product that can be used for multiple things on your face.
Here is the description from Boxyharm:
A soothing serum containing 90% of centella asiatica extract. Relieves irritations of sensitive skin and strengthens the skin barrier. This serum contains Ceramide-3 which helps strengthen damaged skin's moisture barrier and keeps the skin clear from the external environment.