One of my favorite appetizers would have to be spinach dip! I normally use spinach and artichoke hearts when making my dip but I decided to change it just a little and add some Paisley Farm Dilled Brussel Sprouts for a recipe contest I am participating that gives my dip a yummy and unique flavor. I took my dip a little further and added it into crescent dough to make some Easy Spinach Dip Puffs that make for a PERFECT appetizer idea!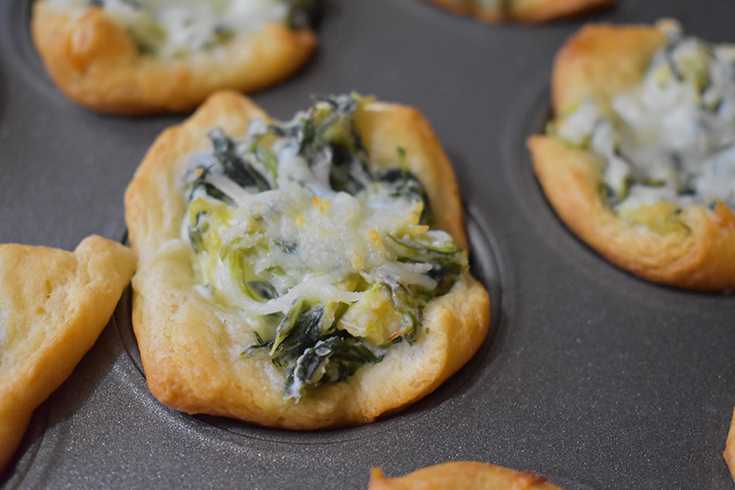 You can have these tasty and easy spinach dip puffs ready in about 20 minutes or LESS! Maybe 25 minutes if you don't want to rush things.  Not too many ingredients are needed either for this quick and easy finger food that I thought would be perfect for the Paisley Farm Blogger Challenge! Since New Years Eve is tomorrow, this might be something you might want to make if you are having a party!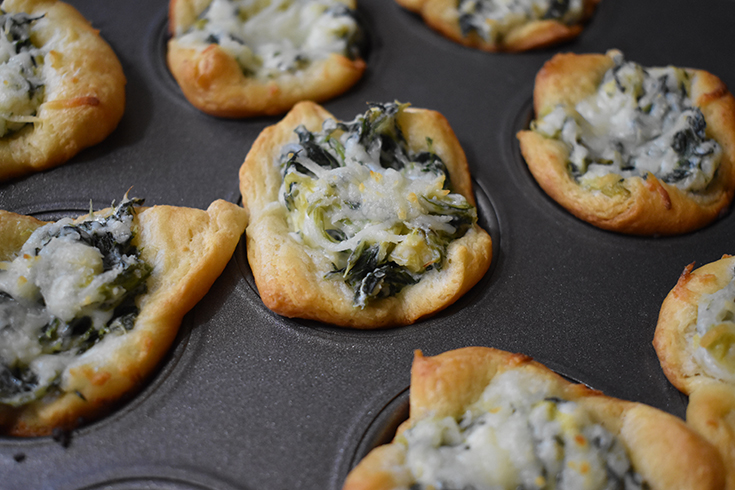 To make these you will need a mini muffin tin, the ingredients and about 30 minutes to prepare these little spinach dip puffs and have them ready to eat. I find making these a fun way to get my family to eat veggies they normally wouldn't eat.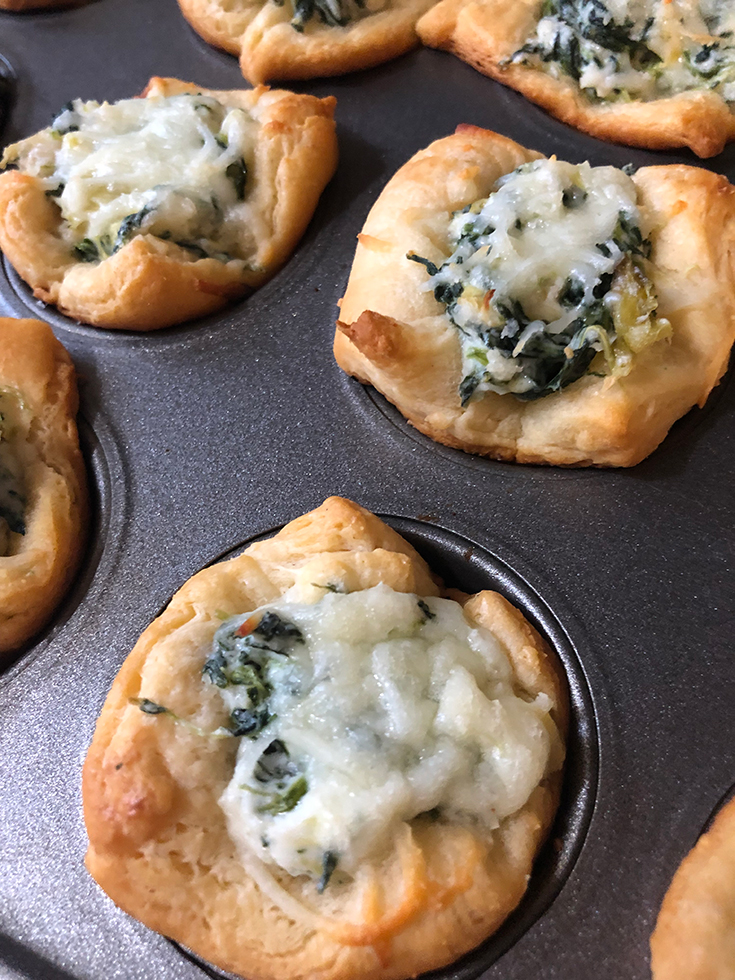 Since this recipe makes 24 little puffs, this is a perfect appetizer idea for a party! You of course can cut my recipe in half to make only a dozen if you aren't trying to feed a crowd.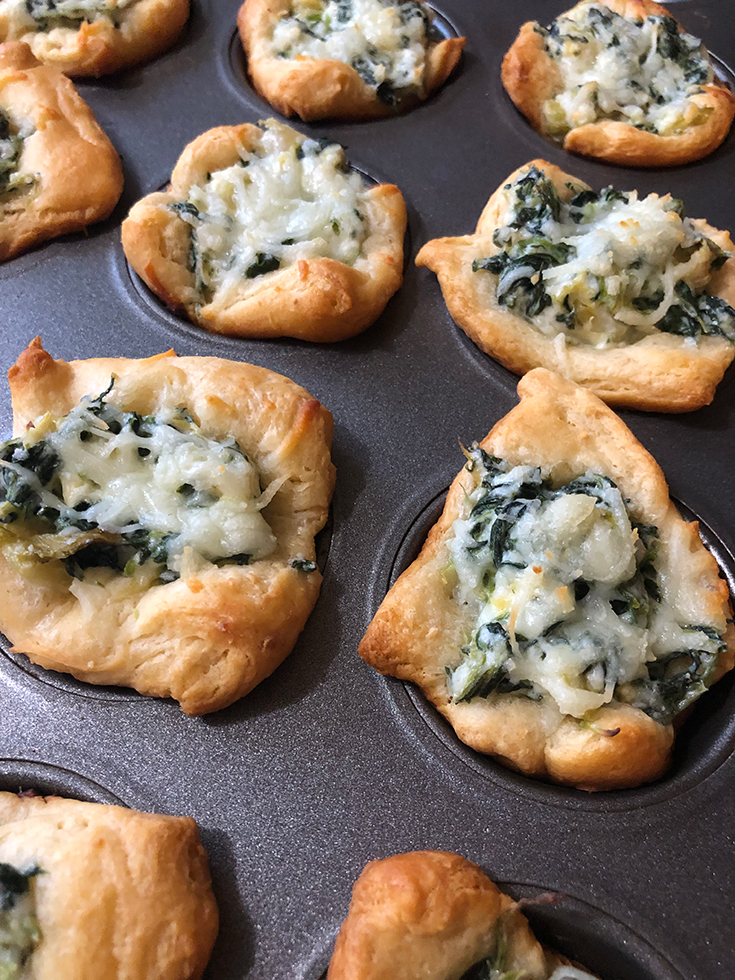 If you are a fan of spinach dip you will LOVE making these! You might even like them if you are not a fan of spinach dip. My daughter and I eat spinach dip all the time which my husband and son won't touch. When I made my Easy Spinach Dip Puffs I just didn't say tell anyone what was inside since I wasn't asked.  🙂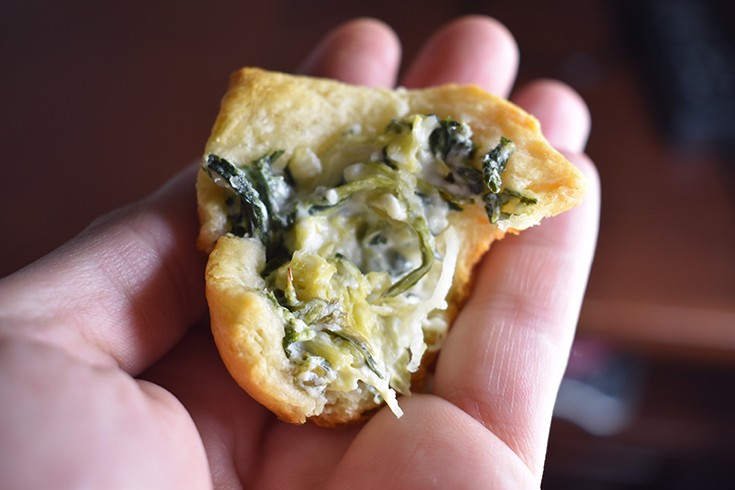 Easy Spinach Dip Puffs Recipe
Want to try these yummy little treats? Be sure to bookmark this page or feel free to print my recipe below.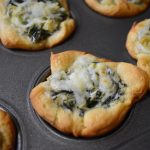 Easy Spinach Dip Puffs Recipe
A recipe for Easy Spinach Dip Puffs
Ingredients
1/2

cup

frozen spinach (drained)

thawed & packed

1

cup

cream cheese

softened

1/2

cup

Paisley Farm Dilled Brussel Sprouts

chopped

2

tbs

Parmesan cheese

grated

1/2

tsp

garlic powder

1/2

cup

Mozzarella Cheese

1

Crescent Dough Sheet
Instructions
In a bowl add the spinach, cream cheese, brussel sprouts, Parmesan cheese, garlic powder and 1/4 cup of the Mozzarella cheese. Stir well and set aside.

Roll out the crescent dough sheet and cut into 2"x2" squares. Press each square into each of the wells on a mini muffin tin.

Spoon a small amount of the spinach dip mixture into each of the wells in the muffin tin inside the Crescent dough. Gently press mixture down in each of the wells and add a pinch of Mozzarella cheese on top.

Bake at 375 for 15 minutes or until dough is golden brown. Remove from oven, allow to cool for a couple minutes, serve and enjoy!