Pizza is one of my most favorite foods. I can eat it for breakfast, lunch or dinner and it can be the perfect snack too! Pizza is  also a food that everyone in my family will usually agree on! When making your own pizza at home the options can be endless. If you are watching your carbs you might want to try these Mini Cauliflower Pizza Bites which are easy to make and just might be a way to get your kids to eat more vegetables.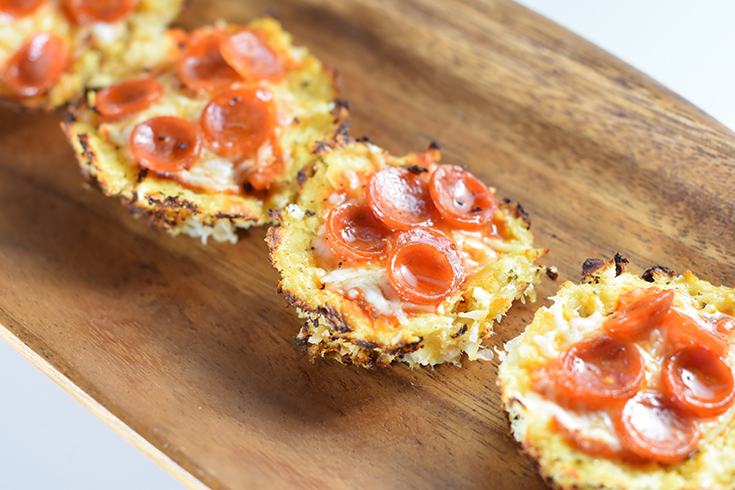 I love a challenge when it comes to preparing food so I am participating in the Mahón Menorca Cheese Recipe Challenge. In this recipe for these yummy Mini Cauliflower Pizza Bites, I used shredded Mahón Menorca Cheese in the crust which gave it some amazing flavor!
If you love pizza but don't like all the carbs, this is a great way to eat your pizza and your veggies too! Not only do these little mini cauliflower pizza taste great, since the crust is made with cauliflower, eating them may have some health benefits too! Cauliflower happens to be a GREAT source of nutrients that include a few that many people need more of. It is high in fiber, a good source of antioxidants, high in choline, rich in sulforaphane and more. Just have your family try these tasty little pizzas before you tell them what they are made with.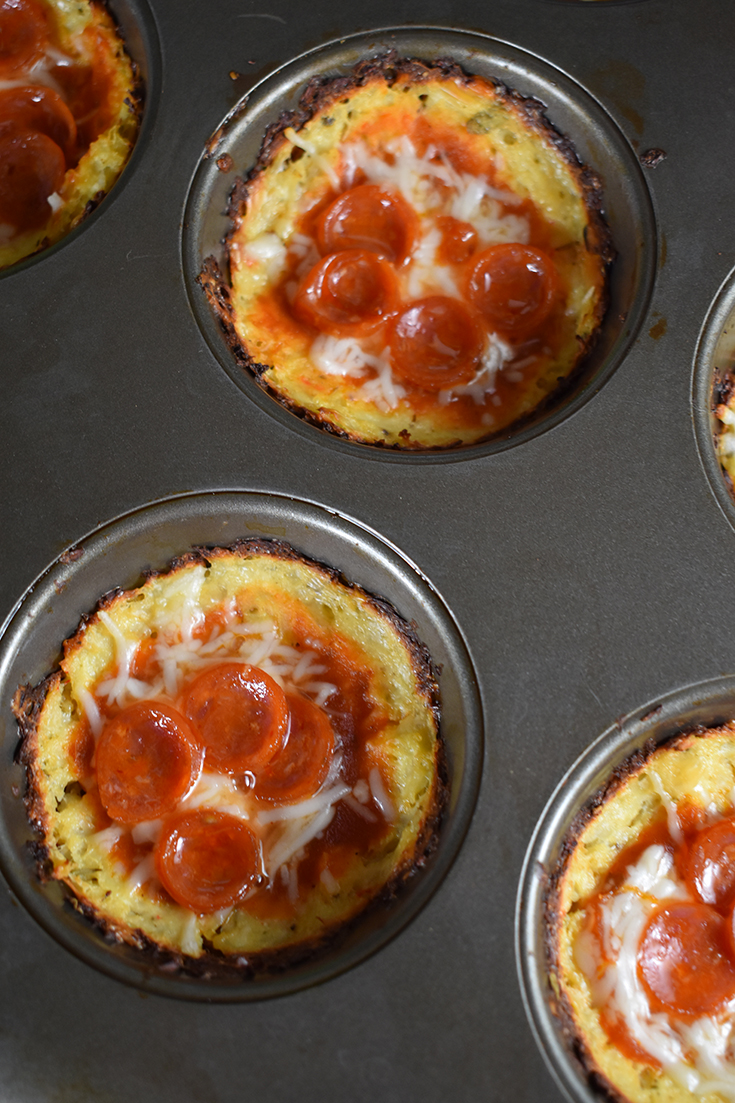 With my mini pizzas I used pepperoni and cheese since those are my favorite toppings but feel free to get creative when making your own! Add any of your favorite pizza toppings like bacon, sausage, olives, mushrooms and more! You can also get more flavor in your pizzas with the type cheese that you add. I used some of the Semi-Cured Mahón-Menorca Cheese when making my crust to give my crust some delicious flavor. The Mahón-Menorca Cheese can be purchased nationwide at Whole Foods, and at other fine retailers such as Fairway Markets, Harris Teeter, Saveway, Kroger, Murray's, Central Markets, Costco, Gourmet Garage, West Side Markets, Zabar's, Central and Town & Country Markets in Seattle and at the best specialty stores all over the country.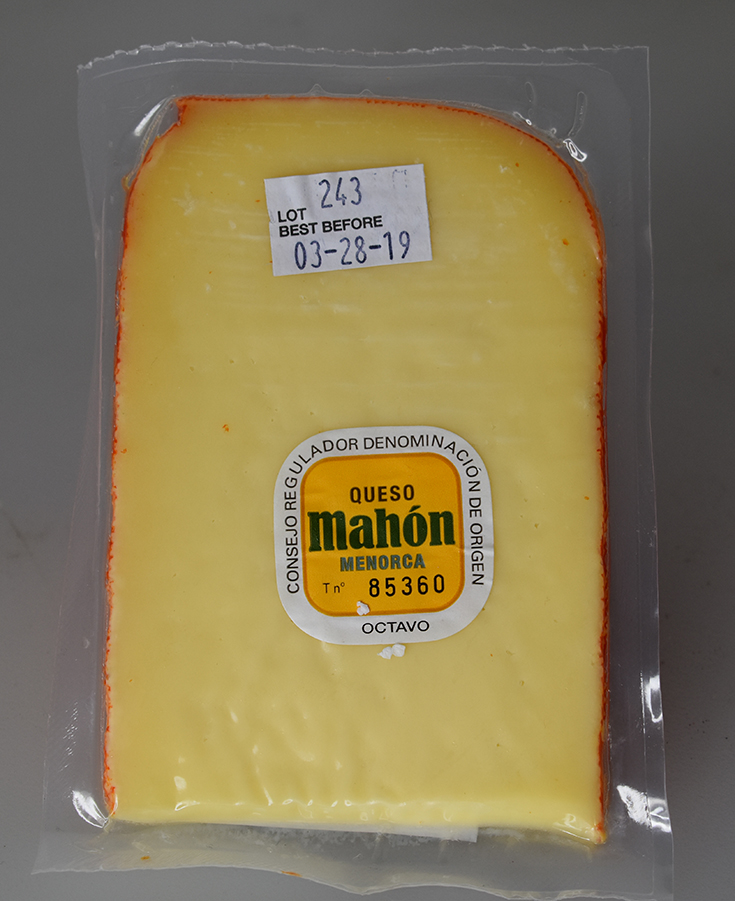 Would you like to try these yummy Mini Cauliflower Pizza Bites? Be sure to print my recipe below: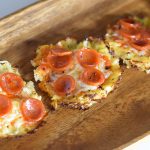 Mini Cauliflower Pizza Bites Recipe
A recipe for Mini Cauliflower Pizza Bites
Ingredients
3

cups

grated cauliflower

1

large

egg

1/4

cup

shredded Semi-Cured Mahon-Menorca Cheese

1/2

cup

mozzarella cheese

1/4

cup

mini pepperonis

1/2

cup

pizza sauce or marinara sauce

1/2

tsp

Italian seasoning

1/8

tsp

salt

1/2

tsp

garlic powder

1/2

tsp

onion powder

1

pinch

ground black pepper
Instructions
Add the 3 cups of grated cauliflower into a microwaveable bowl and heat for 5 minutes. Remove from microwave and allow to cool for 5 minutes. Squeeze out any excess water from crumbs.

Add egg, Mahon-Menorca cheese and seasonings into bowl with cauliflower crumbs and mix well.

Add about 1- 2 tbs of the crumb mixture into the slots of a non-stick muffin tin. Using your thumbs, press mixture down to create a dip. Bake at 400° for 20 minutes and then remove from oven.

Fill each slot with pizza sauce, mozzarella cheese and top with 4-5 mini pepperonis.

Return to oven and bake an additional 5 minutes or until cheese has melted. Remove from oven, allow to cool, serve and enjoy!
Want to learn more about the Mahon-Menorca cheese? Follow these social media channels: