Two years ago I was gifted my first smartwatch which was one of the best gifts I have ever received. I never knew how inactive I was until I started wearing a smartwatch. Once I started wearing it and watching my daily activity, I knew that I had to be more active if I wanted to keep off the weight or maybe even lose some.  Ever since I started wearing that smartwatch I lost about 20+ pounds and can keep it off as long as I keep track of my daily activity.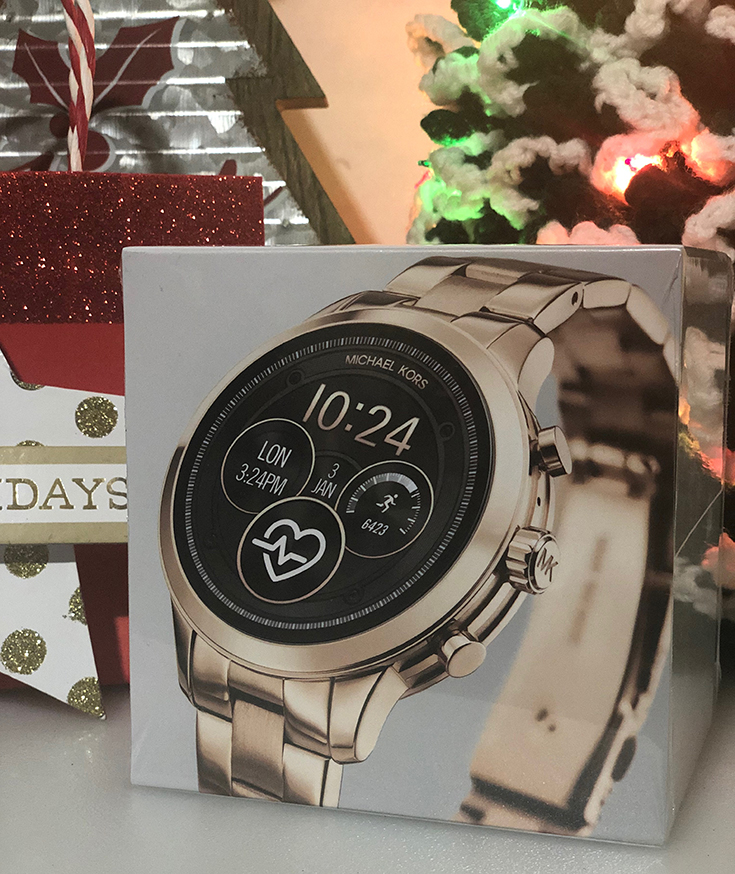 With the Michael Kors Acess Runway Smartwatch you  now now wear a smartwatch with STYLE! This 41MM smartwatch is available at Best Buy in both Gold and Rose Gold. This fancy smarthwatch has a link style band that comes with a clasp-style closure but you can change it and make it a buckle-style closure that is included in the box.
When you wear this watch you will not only be rocking a fancy and stylish watch from Michael Kors, you will also be able to track your daily activity + lots more! It offers comprehensive monitoring that tracks distance traveled, calories burned, sleep activity, heart rate and steps taken and more! When you give this watch a full charge it offers up to 24 hours of use where you can take selfies, keep track of your personal goals, access music and more!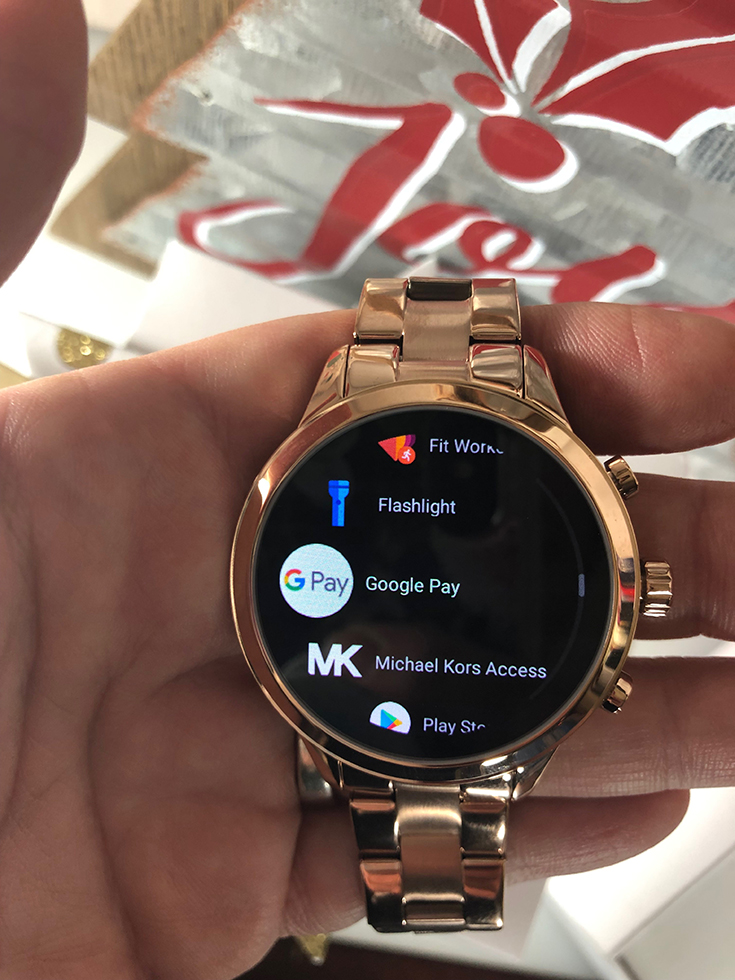 I LOVE the gold-tone finish on this watch. It has an easy-to-see interface and is compatible with both Android phones and iPhones. So now I don't have to worry about my smartwatch not matching my outfit, my new Michael Kors Access Runway Smartwatch is going to go with any of my outfits. Fashion meets function with this designer brand! It has a fresh, eye-catching design that is perfect for transitioning from a workout to a night out with ease, and you can customize your dial (watch face) too! I guess I might have to ask Santa for a purse to go with it!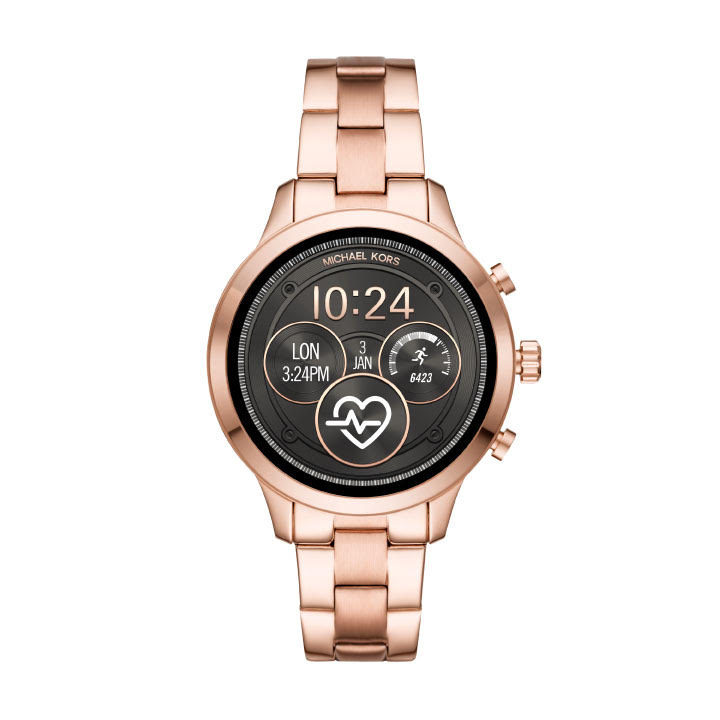 So how can the Michael Kors Access Runway Smartwatch able to change your life? Well for one it can keep track of your daily activity. You can make every minute matter with smart help and health coaching, from the convenience of your wrist. This Smartwatch motivates you towards a healthier life with coaching and activity tracking based on guidelines from the American Heart Association & World Health Organization. This stylish watch can help you maximize your time too! With help from the Google Assistant it can keep you ahead of your day with proactive, personalized help, even before you ask.
This would make the PERFECT gift idea for anyone looking for a fancy and stylish smartwatch!