This month I have been enjoying many holiday movies with my family! Some new and some classics that I watch every year. If you are a fan of the holiday family movies like I am, right now there are 15 movie premieres that are being featured on Hallmark Movies & Mysteries during their Miracles Of Christmas holiday programming that will keep you busy for sure! This Thursday (Dec 20th) you won't want to miss the premiere of A Christmas For The Books on Hallmark Movies & Mysteries at 9PM/8c.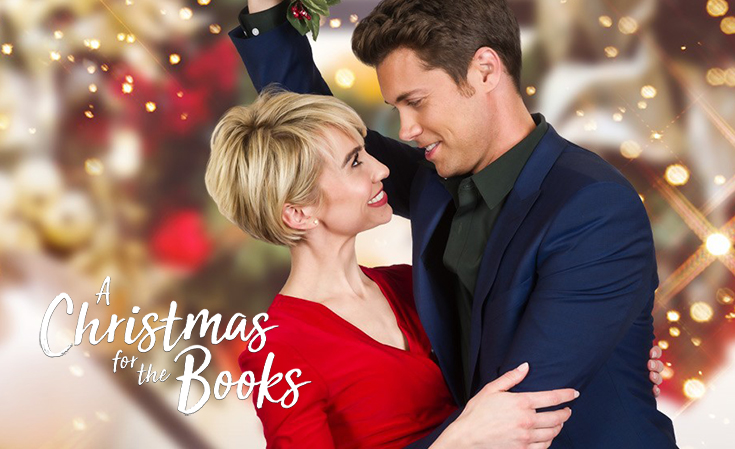 Chelsea Kane and Drew Seeley both star in this new Hallmark Movie. Set to host a prestigious holiday gala and stuck in a love triangle, a lifestyle guru must prove she's a romance expert.
Countdown to Christmas Movie Checklist App
With 37 new original movies, you won't want to miss even one! Now you can use the new Hallmark Movie Checklist app and you can create reminders, watch trailers and stay up to date on all the exciting new movies coming this Christmas on Hallmark Channel and Hallmark Movies & Mysteries!

Tune Into Hallmark Radio On Sirius XM
Want to listen to some Christmas music? Be sure to tune into Hallmark Channel Radio on Sirius XM- Channel #70 to listen to timeless Christmas music and carols. Hallmark Channel will be also be giving away 35 sets of ornaments and Balsam hill trees on the Sirius Channel #70 too! Find out more about the Hallmark Channel's Holiday Home Decoration Sweepstakes at: www.hallmarkchannel.com/christmas/hallmark-channels-holiday-home-decoration-sweepstakes