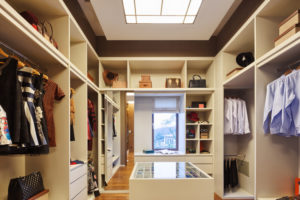 For many of us, special occasions call for a special outfit. And for those who want to appear particularly stylish, that can come at a high cost. Haute couture gowns can take over 800 hours to produce, which explains their hefty price tag. If you want to look ultra-fashionable on a budget, services like Rent the Runway may provide a viable solution, allowing customers to rent a designer label dress for a limited time and for a fraction of the retail cost. It's been a highly successful model, and now company founder Jennifer Hyman wants to expand into work wear — and subsequently make her services indispensable to women all across the country.
Rent the Runway launched back in 2009, and since then, Hyman has raked in more than $190 million for her concept. That's more than any woman-run business has managed to make in the United States. Since its inception, the company has become more than just a hub for dress rentals. Now Hyman, along with her predominantly female workforce, wants to break into professional wear.
Hyman told Bloomberg, "I want to put H and M and Zara out of business." The founder then corrected herself, saying, "I don't want to. I plan to."
How does Hyman plan to do that? By hedging her bets on subscription services. The company is offering two separate subscription programs: their Unlimited program allows customers to rent four pieces at a time on rotation for $159 per month, while the Update program allows for just four pieces per month and costs $89 each month.
Their services have already become popular in larger cities, but suburban and rural areas are proving to be more of a challenge. Around 50% of Rent the Runway's customers live in these areas, but customers use the service mainly for special occasions rather than signing on for a monthly subscription. Still, the company's subscriptions currently account for a third of their revenue. Experts warn, however, that Hyman needs to convince her suburban and rural customers that they actually need a rotating wardrobe.
Rent the Runway faces other issues, too. Brand awareness and warehouse and distribution challenges (such as processing returns, cleaning, and overall turnaround time) are on the top of the list. Plus, there are other companies looking to compete and take over.
Still, for working moms who love trying out new styles without accumulating more clothing in their closets, these Rent the Runway subscriptions may be a good option. The cost may not be feasible for every working woman, but if your job relies on dressing to impress but you'd rather rent than own, it's something to consider.