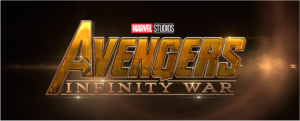 The wait is finally over! The trailer for the upcoming Avengers movie from Marvel Studios is NOW on Youtube and watching it will have you Marvel fans wishing it was May already!
Watch the Marvel Studios' Avengers: Infinity War Official Trailer
Keep up on the Avengers by doing the following:
AVENGERS: INFINITY WAR opens in theaters everywhere May 4th, 2018!