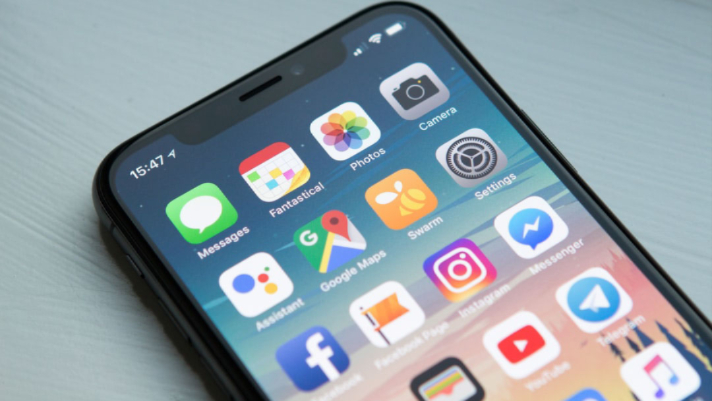 Many of us rely on phone apps to remind us of vital details. We use the built-in calendar to remember our best friend's birthday or we might set an alarm to remind us when a bill is paid, for example. And for countless women, period-tracking apps allow them to gain valuable insight into the regularity (or lack thereof) of their menstrual cycles. Many users share intimate details with these applications, like the symptoms they experience during PMS — which is a condition that affects millions of women — or the date of their last sexual encounter. Others might track their cycles to increase their chances of conception, as one in every six couples of childbearing age struggles with infertility. Ultimately, the ability to gain greater insight into the inner-workings of one's own body makes these apps indispensable to many.
But while users might blindly trust that this information will be kept private, there's ample evidence to suggest that it likely won't be. In fact, one UK-based advocacy group discovered that several of the most popular tracking apps of this nature were actually leaking sensitive user data to Facebook.
According to a 2018 study, nearly 50% of U.S. internet users refrained from certain online activities due to privacy and security concerns. But since apps, which are contained on a personal device, at least seem to be more closely guarded than a random website, it's likely that the average person might not have a problem sharing their information within the confines of the app. After all, we enter payment information into PayPal and into ride sharing apps. Why should be have any reason to believe that a period-tracking app would be less secure?
Unfortunately, a healthy dose of skepticism — and perhaps a preference for more traditional period-tracking methods — might have been warranted in this case. Research conducted by Privacy International (which was shared exclusively with Buzzfeed News) found that at least two period-tracking apps, Maya and MIA Fem, had shared users' private information with the popular social networking site. Among the data shared were logged uses of contraception, timing of monthly periods, and PMS- and period-related symptoms. From there, the data could then be shared with third parties who would use this information to market to women whose shopping habits might be influenced by their symptoms or by their interests in childbearing. Interestingly, Maya — which has more than 5 million downloads worldwide — actually shared information with Facebook from the moment it was opened and well before the user is even able to agree to the app's privacy policy.
MIA Fem reacted to Privacy International's findings and Buzzfeed's reporting by threatening legal action, while Maya's parent company denied that it shares personally identifiable or medical information with Facebook. Further statements from the company essentially suggest that this information allows them to display ads within the app, which can be removed if a user buyers a premium subscription; they also tried to explain away the need for data such as location accuracy. Research also discovered that apps like My Period Tracker, Ovulation Calendar, and Mi Calendario notified Facebook when users opened these apps. Fortunately, other apps like Period Tracker, Period Tracker Flo, Clue Period Tracker, and others were found to not share any data with Facebook.
Ultimately, that means that women do have several options that won't leak their private information to everyone's favorite social networking site. But is any app ever really safe? For all our dependency on tech, maybe it might be better to just buy a wall calendar and circle the date like other women did before us.