Staples provided me with these items for review. The thoughts and opinions expressed are strictly my own. Feel free to shop their entire line of Keurig Coffee Makers and K-Cups online.
For the last few years I have been addicted to using our Keurig. This is a brewer that not only makes a hot cup of coffee, it can also make iced tea, lemonade, hot chocolate and more. Out of any coffee pot we have ever used, the Keurig definitely gets it's use around here.
For those looking for a last minute gift idea for dad, the Keurig Personal Brewer is perfect for the dad that loves coffee.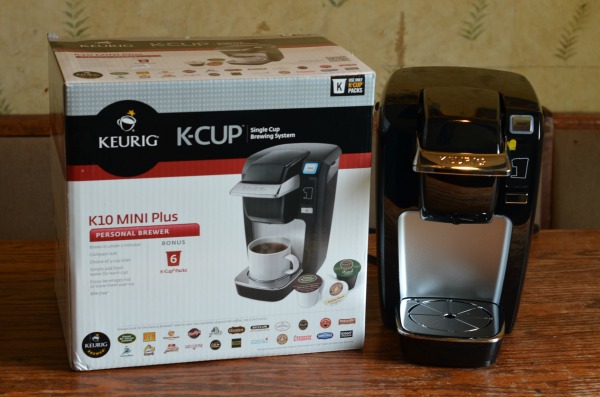 I recommend this model because it is affordable at only $99 at Staples. If you want something fancier for dad, any of the other Keurig models would be a perfect gift as well. Those are a little more expensive but provide you with more cups of coffee and more features. For a dad that is simple and loves his coffee, this just might make his day.
What is neat about this brewer compared to my other one is the size. This one is compact in size and great for those with small places. Since I like to travel and most hotels/resorts don't have a Keurig, I planning on using my Keurig K10 Mini Plus coffee brewer for when we travel.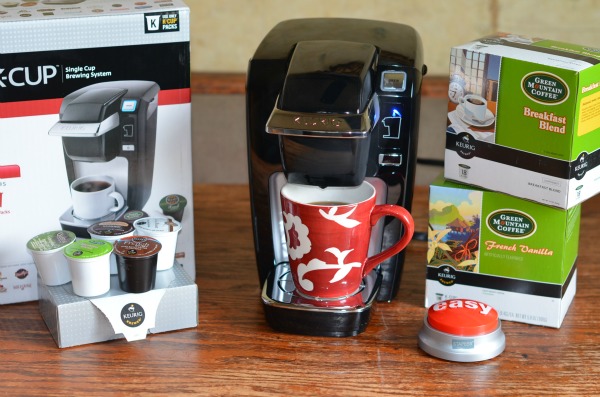 The Keurig Mini Plus brewer has been designed to make just a single cup of coffee. It uses the Keurig K-Cups that are premeasured coffee pods that save time from scooping coffee and makes it easy to make a fresh hot cup of coffee.

Below are some of the features:
Choose from 3 Brew Sizes: 6 oz., 8 oz. and 10 oz.
Brews one 8-oz. cup in approximately 2 minutes
Includes: 6 K-Cups Variety Pack
Auto Off
Removable drip tray
Cord storage
10.8″H x 6.9″W x 10.7″D, 8.75 lbs.
Water resevoir holds a maximum capacity of 10 oz. per use
Right now the Keurig K10 Plus Brewer is available at Staples for only $99.99