I have been lucky and able to attend the last two BlogHer conferences. My first conference was in San Diego where I was able to drive to the event. Last year BlogHer12 was in New York where I was sponsored by Mamalicious. This year I am wanting to go again. This is the place for bloggers to meet other bloggers "IRL" in real life and event the people behind the companies they have been working with.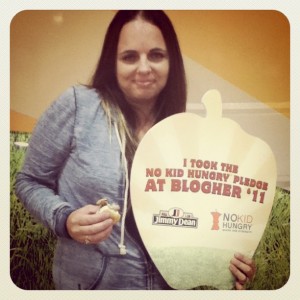 If you are unfamiliar with BlogHer, it is an annual conference geared towards bloggers that brings over 3 thousand attendees together in one location from all over the world to not only meet with different brands that work with bloggers, but also network with other bloggers as well as get involved in different discussions, presentations, hands on experiences and much more.
For moms and others like me, going to BlogHer can be as exciting as going to Disney World for a kid. With raising 4 kids though, this mom doesn't have a budget for flying to Chicago for a few days and is looking for sponsorship.
Here is an estimate of the cost to attend the BlogHer'13 Conference
BlogHerTicket: $152
Flight: $275-600 (Any airlines/Economy/Round Trip)
Total cost: $427-752 (approx)
I don't want to ask for a bunch of sponsorships, I want just one.If you would like to sponsor my trip, here is what you will receive:
Social Media promotion during the conference (including live tweets, Facebook posts, Instagram, etc.)
Advertising on Mom's Blog as well as the main site Mommy Enterprises (125×125 or 300×250 sidebar ad for 1 year)
Monthly blog posts – 3 featured posts
Any other posts published on Mom's Blog about BlogHer will mention your sponsorship
Social Media promotion after conference – Includes weekly messages on Twitter and Facebook for 1 month
If you are interested in sponsoring me, please send me an email. If you would like a different sponsorship package that is different than what I have mentioned above, please feel free to ask and I can make a custom package for you.