Taking care of a crying baby and handling some pre-move tasks aren't going to be easy. However, more than anything else, you have to ensure your little one's safety throughout the relocation. As a parent, you should try as much as possible to make your moving with your baby safe and secure. You can do it by planning the logistics and coming up with some baby-proof strategies.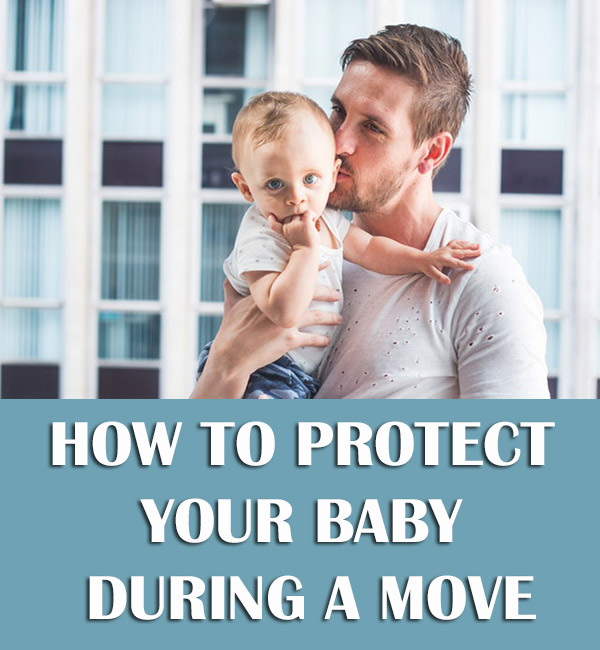 If you're moving with your baby for the first time, here are a few safety tips to consider from the get-go.
Keep Dangerous Objects Away
Packing up all of your belongings can make your home chaotic. It means that things will be found everywhere. Given that scenario, keeping dangerous objects such as scissors, cutters, cleaning supplies, and many more away from your child is extremely important. That way, you can avoid getting them injured while you're in the middle of preparing your moving boxes. For instance, put all these harmful objects on a tall cabinet where they can't access easily.
Have A Separate Unpacking Room
To ensure a safe environment for your baby while moving, designating an unpacking room can be an excellent idea. As you start boxing up your things, having a separate room where you can keep your packing materials and do the work is essential. That's because it can help protect your baby from the potential hazards of moving. Also, if you have your own space that your baby can't access, you can do packing tasks without being in a hurry. Be sure to always close the door and keep the area off-limits to them.
Enlist Someone To Watch Your Baby During The Move
With all the things that need to be done, you'll probably need an additional set of helping hands to ensure the success of your relocation. The process becomes more challenging if you have to juggle two tasks at a time – taking care of your little ones and tackling the pre-move tasks at hand. Doing all these things at the same time may potentially compromise the safety of your baby. If you have them around on the relocation day, their presence will just distract you from the things you want to do. Plus, you may not be able to adequately protect them from the danger brought about by moving.
Because of this, it's best if you enlist someone who can watch them during the relocation. Your move will become much easier to manage when you're not preoccupied with the needs of your baby. Also, if nobody can babysit your baby, taking them to a daycare for moving day can be an alternative option.
Hire Moving Professionals
If you have a baby to tender, moving on your own is typically not a good idea. Hence, hiring an experienced moving company can help you relocate without worrying about your little one's safety. It can also allow you to focus on your child and not on the moving list. Instead of doing all the tasks alone, you can entrust the logistics of your move while keeping an eye to your baby for safety reasons. Ideally, moving with professionals can save you lots of time and help protect your baby on the big day.
Baby-Proof Your New Home
Baby-proofing it should be done before you officially move into the new home. That way, you can protect your baby from anything that may injure them while unpacking your things. Below are some baby-proofing strategies to follow:
Be sure to block your stairways by adding security gates
Small objects such as magnets, balls, and marbles should be kept away from your baby's reach.
Cover your electrical outlets
Secure windows by installing window guards
Lock up all your medical and prescription cabinets
Use safe furniture to avoid tip-overs
Conclusion
There you have it. These are the things to keep in mind when protecting your baby during your move. By following these tips, you'll have peace of mind knowing they'll be safe throughout the transition. As mentioned, it's also important to trust professionals like Movers NYC when you're organizing a move with your little one. After all, your primary responsibility as a parent is to make sure your baby is totally fine when moving.