Sometimes, families need to relocate to find a fresh start. In fact, about 35.1 million Americans move each year, bringing their belongings, their pets, and their kids along with them. If you're looking to sell your house in the process, know that the moving process may not be as quick as you think. In many markets right now, the average house move takes six to twelve months to sell, so it's best to be prepared and start the process early.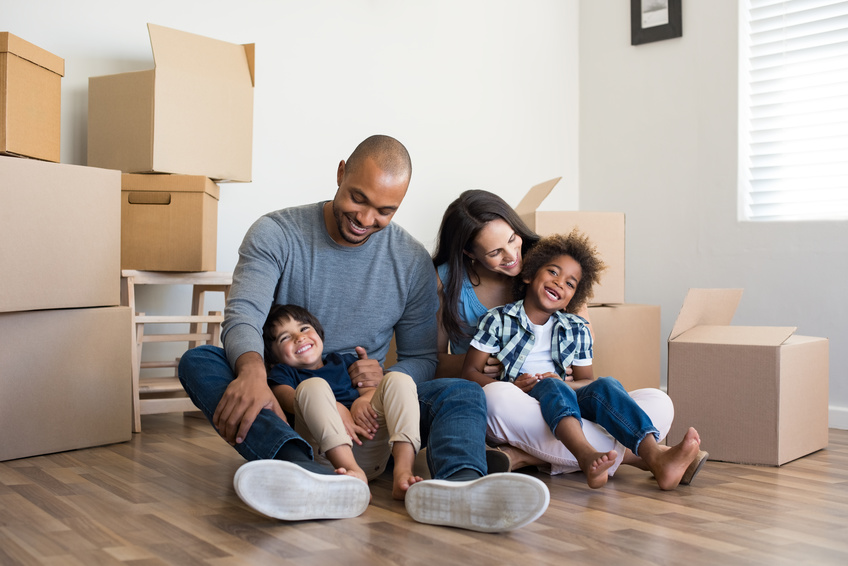 Though moving on your own or with a partner can be exhausting, moving and parenting at the same time can be downright chaotic. Young children especially may not adjust well to changes in their location or their routine.
Whether you're moving into a downsized Chicago apartment or to a huge suburban home, Moving with kids doesn't have to be a nightmare. For a less stressful relocation and a quicker adjustment, try using the following moving tips:
Get Kids Excited – It is a big psychological and emotional adjustment for kids, so it's a good idea to try to establish positive feelings about the move as early as possible. Let older children make plans for their new bedrooms as a way to get excited and feel like they have some control over the relocation. Considering that almost 40% of remodeling activity is minor alterations/additions, letting your older children DIY some aspects of their new space could be an excellent creative (and cost-effective) opportunity. You can also let kids tour the new home once you have the keys so that they know what to expect. Try to speak of your new home as a new adventure, and they'll follow your lead.
Try to Uphold a Routine – Kids, and younger children especially, feel comforted by regularity. Even though packing is hectic, Child Mind Institute recommends trying to eat meals and go to bed at the same time every night to help young ones adjust to changes. Regular sleep and meals will also help prevent crankiness and tantrums. Once you've moved, try to unpack familiar toys and bedding as soon as possible to show children that their new space is still safe and comfortable.
Say Goodbyes – Saying goodbye to a home and to friends is an important step for emotional closure. Young children will better understand that they won't be coming back to their old house or community if you say goodbye to the house and to neighbors. Older children will also benefit from the chance to say farewell to friends, so consider hosting a "see you soon" party so teens can swap phone numbers and make plans to visit.
Ask for Help – Did you know that the average American home has 300,000 things in it? Packing all of that stuff is a huge task for any single person alone. If you can, ask friends and relatives nearby to either watch the kids or help with packing and moving. Sometimes, a little adult company can go a long way for managing your stress and lifting the burden of doing several jobs at once.
Give them Time – Even if you successfully move with few catastrophes or tears, it can still take several months for kids to adjust. Expect moodiness from kids of all ages. Once you've settled, give children a chance to relax and sort through their feelings. As the Washington Post points out, making a new home your home takes time.
Moving is rarely a simple task! Setting out for a new place can be emotional even for adults. Be sure to use these tips to help get the move done, and to help kids cope with changes. With patience and good planning, you can help your kids get excited about their new home.