Camping can be a whole lot of fun with your family and friends. If the sun's shining, it's a chance for you and the family to lose yourself in nature; to sit by the fire-pit and tell stories, and to get away from all the bustle of home-life for a few days. If you're new to camping, the whole 'al fresco living' concept can be a bit daunting. With that in mind, here's how to successfully prepare for your first camping trip as a family.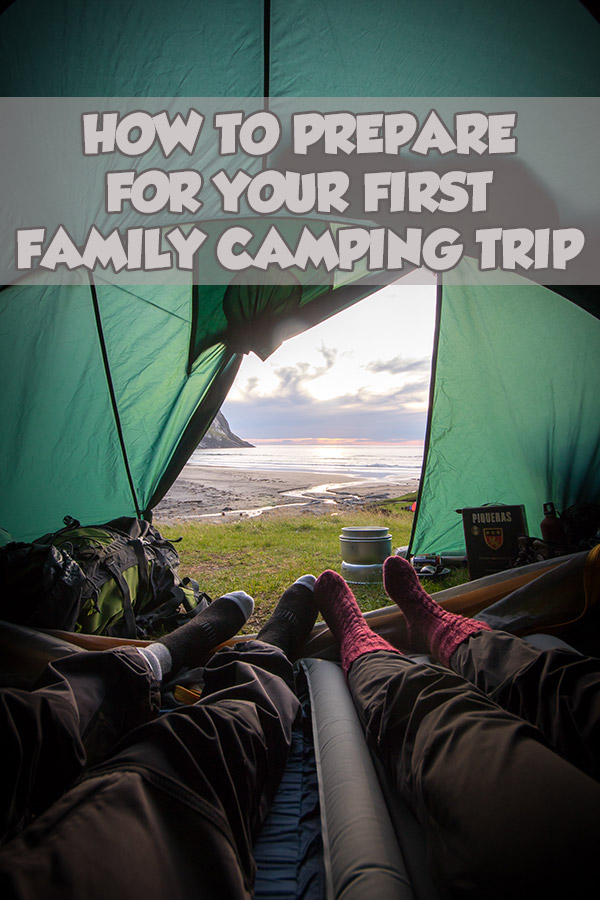 Camping tips for families
Be realistic.Before you start planning, make sure you know what to expect. Camping is a in this popular activity in this country, but that doesn't mean it's for everyone! For example, there are times when the weather might work against you. You'll have to get used to a certain element of 'roughing it'. And tents can sometimes feel a bit squashed, especially when it's all of you crammed into the one space. Most people don't have a problem with this – but consider the realities of it before you book anything.
Get the right kit. To go camping, there are some essential items you'll need; which you'll have to factor into your budget. A tent and sleeping bags are essential, for example. As for cooking equipment? If this is your first time, you might want to eat out this time, then invest in a camping stove when you've built up more confidence.
Look for local events. Before committing to a location, do some research. See what's on in a particular area. For example, music festivals are a great way to experiment with camping, as they're mostly only a few days long. Look for family-friendly events too.
Camping doesn't have to mean slumming it. Remember, there are ways you can enjoy the camping experience without getting back to basics. Glamping is increasingly popular; and with many ready-made tents featuring electricity (and even toilets sometimes), you'll be able to take beauty items like your hair-dryer. However, camping in a normal tent doesn't have to mean 'roughing it' either. Many campers pack their cosmetics, smart clothes and perfumes for nights out on the town – Copycat Fragrances for males is a good place for men to search for some al fresco-inspired scents.
Check out the campsites. Not all campsites are created equal. Some are incredibly basic, with not much more than a few toilets available. Others are family-friendly holiday parks, with plenty of handy facilities like swimming pools and even evening entertainment. Work out what sort of break you'd like. If you're dreaming of complete peace and quiet, a more isolated site might work for you. But if you love excitement and atmosphere, you'll want somewhere that caters for this.
What to take? There are no hard-and-fast rules about what to take when camping. However, here are a few items that are pretty essential:
Tent
Sleeping bags / sleeping pads / inflatable beds / pillows
Something to sit on (fold-up camping chairs are a good option)
Flashlights (for finding the toilet at night)
Lantern (for the tent in the evening)
Ear plugs (campsites can sometimes get noisy)
Water container (to save you having to run to the nearest tap all the time)
Suitable clothing
First aid kit (always useful, just in case)
Plastic / metal cups, plates and cutlery
As for a table? If you plan to cook while camping, a good fold-up table is a useful item to have. It's also great for playing board games in the evening. There are a lot of other camping items you can buy, but many aren't really necessary.
Just going for it
There's only one way to see if camping is right for you – take the plunge and test it out! If you're concerned about it, ask a friend if you can borrow their tent for a few nights. This is a great way to trial the experience, to see if it's worth investing in a tent of your own.
Camping offers a lot of freedom – which is why so many people love it. Who knows, this might just be your new vacation obsession… have fun!