Has lockdown got you working from home? If you're lucky enough to have the opportunity to set up your regular 9-5 from the comfort of your own home, then you're probably relieved that you're still earning a full income. However, you may have also come to realize that working from home isn't without its challenges.
You may have previously considered working from home to be all about sleeping in, working in your PJs and jumping on the occasional video call. However, after several weeks of trying to create a positive home/work-life balance, it's really not that simple!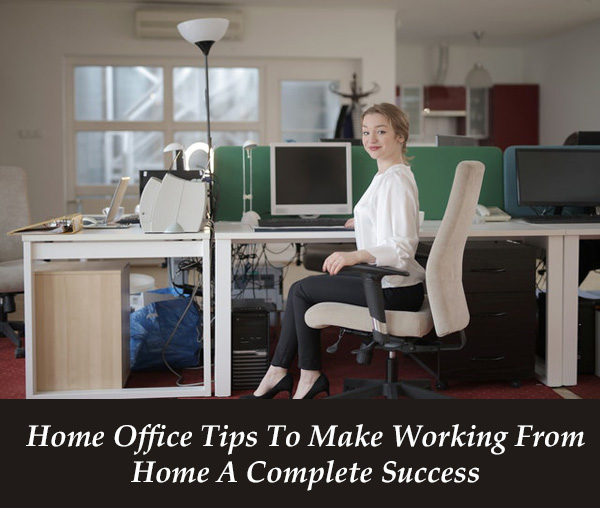 Want to know how you can make working from home a complete success? Read on to discover some simple home office tips.
Invest In The Right Software
Depending on your role, you may benefit from investing in software that will improve your writing and your proofreading skills. Scribbr's plagiarism tool is ideal for those wanting to ensure that their written work is of high quality and well-received. Spell checking tools and a strong word processor are also worthy investments for anyone who is working from home. Make sure you're familiar with how to run all the programs you need on your computer and have all the office necessities that you need– you're the IT department now too!
Plan Your Day
Just because you're working in a laid-back environment, it doesn't mean you should approach your work in the same way. Create a structured plan for every day so you can work efficiently and maintain high levels of productivity as the day goes on. If you normally open your emails between 9-10am at work, then you should do the same at home. Having set lunch breaks will also help you plan your day.
Don't Combine Personal Tasks With Work
You might have a mountain of laundry to sort, or some ironing to finish, but you also have thirty emails that need responding to and a video call scheduled this afternoon. Mixing your work responsibilities and your personal tasks will only make life complicated. You need to keep the two separate! Dedicate time after work or during breaks to your home tasks. 
Let Family and Friends Know Your Work Schedule
Of course, we can't see our family and friends as much as we'd like at the moment, but thanks to video calls and online messaging and traditional phone calls, we're more in touch than ever before. This is great, but it can play havoc with your work schedule. Advise family and friends to get in touch out of your working hours. It'll be much better for everyone.