There comes a time in almost everyone's life when they're just looking for some kind of change around their house. Updating your home doesn't have to cost a lot of money. There are many very easy do it yourself projects you can work on that will save you money and give you control over transforming your house. As with any project you do yourself, you should always make sure you have the proper tools ahead of time. Make a point to finish one project before starting another to ensure you don't become overwhelmed.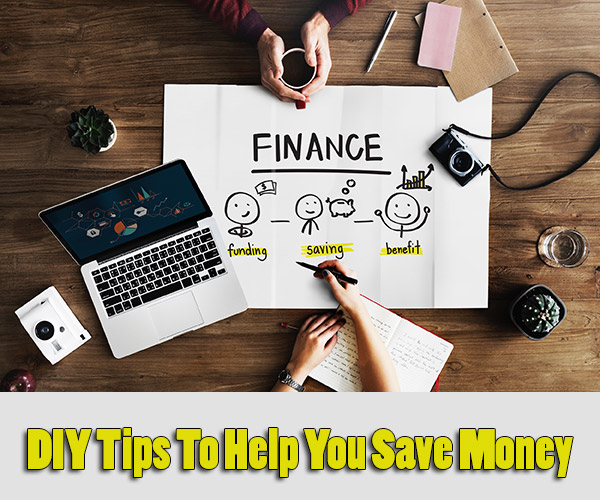 Repurpose Your Furniture Instead of Replacing
When furniture becomes old and outdated, most people are quick to get rid of their old furniture to make room for brand new items. If you have pieces that are still functional, there's a lot you can do to give them a fresh new look for a much-needed change. Just by re-staining or painting your furniture and adding new hardware, you can make the piece look brand new again. Don't be afraid to experiment with color too to find a way to create a focal point in the room. Consider renters insurance for apartments to help protect your investments.
Make Your Own Cleaning Supplies
Making your own cleaning supplies not only can save you a ton of money, but it also gives you control over what chemicals you're using around your house. Some of the most common non-toxic cleaning products include baking soda, vinegar, castile soap, borax, olive oil, and lemon juice. Some of the best all-purpose cleaners are simply vinegar mixed with water in a spray bottle.
Paint for a Fresh New Look
If you've been staring at the same colored wall for years, it's probably time to mix it up a little by giving your walls a fresh coat of paint. You can transform a room completely by switching up the color scheme and adding splashes of coordinating colors throughout the space. Be adventurous and go bold and choose a wall to paint a different color as an accent wall to be creative.
Update Your Cabinets
Your kitchen is likely a place you spend a lot of time. Take some time to revamp your kitchen revamp your kitchen without spending a lot of money. If your cabinets are still in good shape, there's no need to have them replaced. Repaint them with semi-gloss enamel paint to give them an updated look. Go ahead and choose a non-traditional color for your cabinets. It's okay to experiment, especially when it comes to painting. You can also choose to remove the cabinet doors for a more modern look, or you can update the hardware on your cabinets to mix things up a little.
Don't Be Afraid to Get Creative
When it comes to DIY projects around your house, you can get as creative as you want. You can take some time to scour the internet for ideas on what you might want to do next for some inspiration. You'll be amazed by just how much you can do with a small budget.