One of the rooms that I would LOVE to give a makeover in my home would be my kitchen. I am a foodie that loves having the latest technology in the kitchen and can't wait until the day comes where I can do a makeover. Right now is the PERFECT time to give your kitchen a makeover + SAVE $500 on appliances from Best Buy!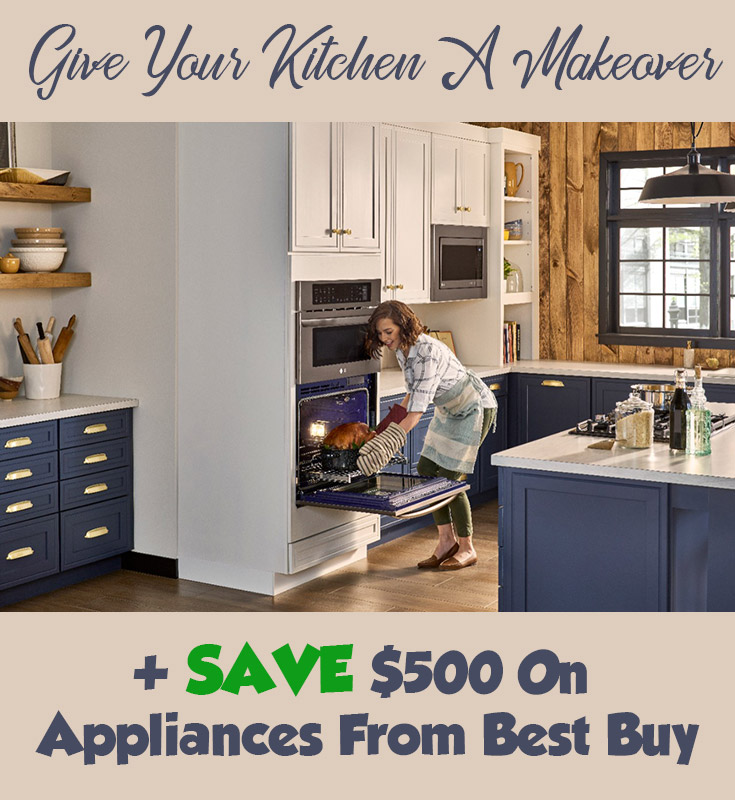 If I was going to give my kitchen a new look, I would go with one of the LG Combination Double Wall Ovens! These sets can deliver even cooking of convection to the speed of a microwave and more!
The Features…
• Cut Cook Time in Half – With LG's TurboCook™ Speed Oven you get the hustle of a microwave with the quality you expect from a convection oven. Bake whole chickens, potatoes, pizzas and more—no preheating required. With speeds 2 to 4 times faster than a traditional oven, you'll have more cooking flexibility and more time to enjoy your meal.
• Cook with Confidence – True Convection delivers precise heat for crisp, delicious food. Bake with the greatest of ease with LG's True Convection oven. LG's convection technology evenly distributes continual precise heat so food is delicious on the inside, and crisp on the outside.
• Style That Changes Everything – LG Black Stainless Steel Series brings luster to kitchen spaces. It elevates the traditional stainless steel look that has become the standard in today's homes with a satin-smooth, warm and sophisticated finish unlike any other—for a timeless expression that pairs beautifully with any style or color of surrounding cabinetry.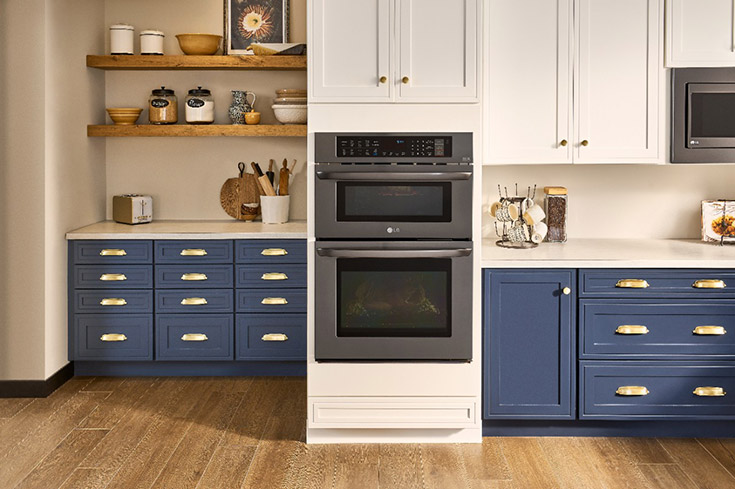 Who else wants this in their kitchen? If you are ready to get to redecorating, right NOW you can SAVE $500 with the purchase of a 5-piece LG Kitchen Package! You can choose from refrigerators, dishwashers, microwaves, cooktops and wall ovens. Learn more about this money saving offer by visiting >>> https://bby.me/nfynu