Do you avoid eye contact when your tech people come into the office? As a member of the business world, it is essential for you to be able to talk about your basic technical needs with the people in charge of your company's web presence.  You need to be familiar with SEO services, keywords, and web hosting. Read on to discover what web hosting is, how you determine which service to use, and some of the best web hosting platforms that are out there right now.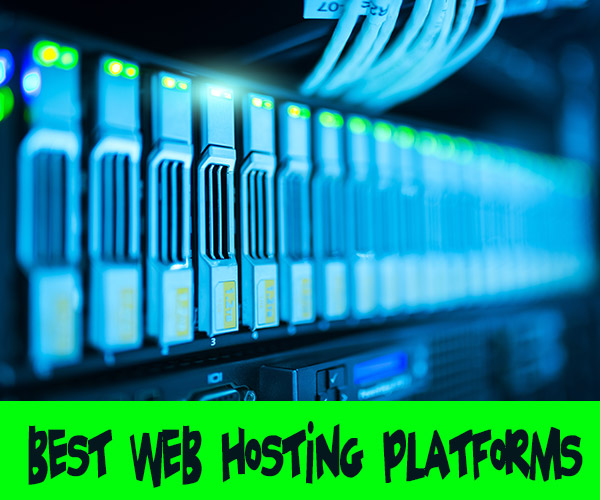 What is web hosting?
Web hosting is a service that allows you to post a website onto the internet. The web hosting company provides the technology and assistance needed for your site to be viewed by your potential customers. They also store, or host, your website on servers. They can also help you obtain a domain if your business doesn't own one, but make sure you own the domain name. You don't want to get stuck with a web hosting company because they own the rights to your domain name.
How do you pick a web host platform?
Web hosting companies should provide 24/7 customer support. Before signing on to a service, make sure they offer timely support, especially if you are the type of person who will need it.
The cost of your web host platform will be determined by how much storage and bandwidth you use. With your tech people, try to determine how much storage you will need from your web hosting platform. Be wary of promises of unlimited storage and bandwidth. This may be an indicator that your performance will slow or shut down after a certain level.
Look for statistics regarding your web hosting company's reliability. They should also make sure your website is up and running every hour of the day. See if they are able to do that for their current customers. Look for 99.5% or better uptimes. Anything below that is unacceptable.
Make sure your web hosting company has site backups to make sure that computer crashes or equipment failures will not affect your website.
Finally, make sure your web hosting company has high-security standards. You need to be able to trust this company with your data, just as your customers trust your business with their data.
With all this being said, what are some of the top web hosting platforms out there in 2019
Top Web Hosting Platforms
InMotion Hosting – Offers WordPress hosting, web design services, and 24 hours a day U.S.-based support. The service comes with a 90-day guarantee period.
HostGator – Offers an unmetered bandwidth and unmetered disk space. If you are uncertain what this means for the service, HostGator will allow you to try them out for 45 days with a money-back guarantee.
GoDaddy offers SEO services, a free domain, and a database backup and restore. They offer packages with unmetred bandwidth as well. GoDaddy is fast and user-friendly.
Bluehost also offers a free domain and 24 hour-U.S.-based support. They offer packages with unmetered bandwidth.
Read about the services each of these companies provide from their website, and then feel confident to look at your business' tech people in the eye next time they visit your office.