Many families often find themselves having to face the prospect of moving to a new home sooner than later. Unfortunately, the moving process can be disruptive for adults and even more traumatic for children since they may not be part of the decision to move or even understand it. Kids, therefore, need special attention during the transition. Below are some tips that you can apply to make the process smoother for them.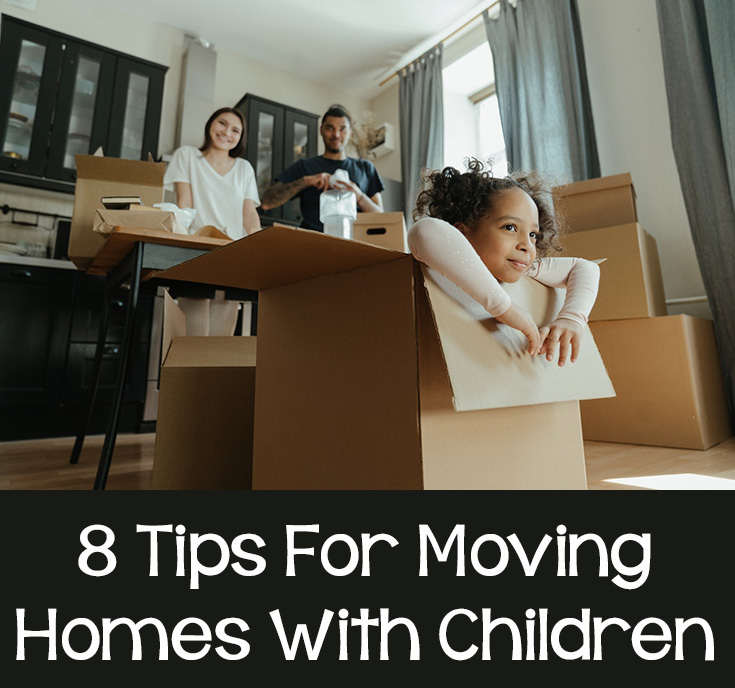 #1 Inform your children about the move as early as possible
Like many other parents, you wouldn't want to make the mistake of surprising your children with an inter-city or inter-state move on the morning it is supposed to happen. However, informing them of the move some days or weeks ahead may not also be enough. If you have already settled on the decision to move to a new home, you need to inform your children right away.  
Consider holding a family meeting to break the news, and ensure that your children are informed about the news before telling any other friends or family members who might break the news about the move.  Your children should know about your decision to move homes before your friends, their teachers, their friend's parents, or any other adult. 
#2 Visit your new home beforehand
Consider taking a weekend to visit the new hometown where you plan to settle before making arrangements with your removalists for your permanent move. When you get there, you can take your children to their new school, around the neighborhood, and a fun landmark before you head back home. 
Doing this will give your children better visuals of their new home and probably calm any pre-move jitters they may have. Additionally, visiting a fun landmark gives them a positive memory to associate with their new home and something to look forward to when it's time to move. 
#3 Map the move
If you are moving to a new state or a further away town, consider bringing a map, atlas, or the GPS with you. Map out the route you will take and some interesting sites and fun places you would like to visit on the way. Doing this will help you achieve a quicker and more engaging trip. 
To make the trip even more fun and stress-free, you can hire a moving company such as Muval to transport your belongings and make your move much more convenient. 
#4 Make room plans
Making room plans is a clever way to get your children excited about moving to a new home. You can even allow them to extend their creativity to decorating any other room in the house if they are interested in doing so. 
You can go to the hardware store with your children when you are looking for paint swatches to incorporate into your new home. Ensure that you also allow them to take part in selecting any new furniture you wish to purchase for their rooms. 
#5 Stick to routines
Sticking to your schedule can do wonders for young minds, especially after a move. It is one of the best strategies that you can apply to alleviate stress and cut down any uncertainties in your little ones. Therefore, it is vital to ensure that your family routines and schedules do not get tossed aside as you move. 
#6 Research the new location
Put in the effort to learn as much as you can about your new neighborhood, town, and the community that lives there. You can then share this information with your kids to prepare them for the move. Instead of trying hard to make everything sound wonderful, give them honest facts, which will be the most beneficial in the long run. Before moving, be sure to search for people that can help make your move easier in your area.
You can also encourage your children to do their research by going online and looking up the place. Some local newspapers and magazines are also a good source of information about the place.
#7 Avoid packing your child's beloved objects first
When it comes to packing, it is only natural to want to clear up as much of a mess as possible as early as you can. However, packing your child's favorite blankets and toys to get them out of the way may not be the best approach. 
While it may not seem like a time-efficient option, consider leaving some of your child's favorite items out until the night before the move. Doing this will help them feel like the move was a continuous process rather than a drastic change. 
#8 Purge before packing
Moving to a new home provides an excellent opportunity to cut through the clutter and get rid of stuff that you do not need.  You can prepare your children for the move by encouraging them to go through the house and identify the items you need to get rid of. You can then collect these items and give the ones that are still in good condition to charity and call a garbage company to manage the ones that need to be recycled. 
Moving to a new home can be a fun yet nerve-wracking experience. Apply the above strategies to make the experience smooth for your children.