Your bedroom is your safe place. It's where you go when you want to be alone. It's where you go when you want to relax. It's where you go when the stresses of life get a little too overwhelming and need some time to yourself. You spend a significant amount of time in your bedroom, and so you want your bedroom to fit your own style. But as you grow and change, so does your sense of style and you may want your bedroom to reflect that.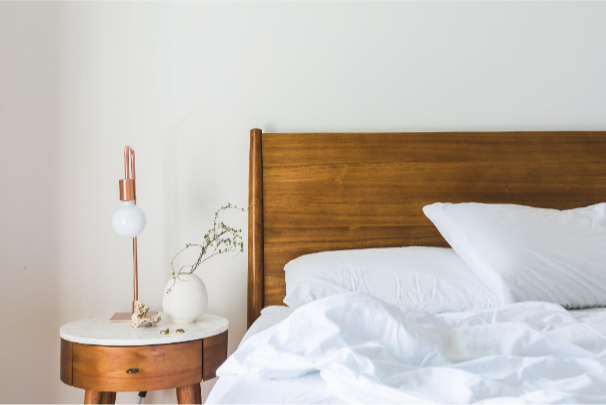 Redesigning your bedroom is an exciting, yet daunting, process. But what if redecorating didn't have to be complicated? What if you could change the whole vibe of your room by just making a few simple adjustments? You don't have to spend a ton of time and money redesigning your room, adding simple touches will make all the difference. Here are 7 quick and simple ways to redesign your bedroom:
Add Wallpaper
Don't want to go through the process of repainting your entire room? No worries, just add some temporary wallpaper. Peel and stick removable wallpaper is perfect if you're renting and can't paint, or if you just don't want to go through the effort. It will completely transform your room, in half the time. 
Get a New Bed Frame
Getting a new bed frame for your room will give it a completely new look. There are so many different styles you can choose from—a platform bed, an adjustable base, a metal base, just to name a few. Redesigning your room doesn't have to be time consuming either. You can easily find tons of bed frames online at the touch of your fingers. 
Add Colors
Redesigning on a budget? No problem, just add some pop of color to your room. Adding colors will brighten up your space and add your own personal flare. You can add colorful pillows, throw blankets, artwork, and even furniture, like a statement vanity where you can do your beauty routine.
Rearrange Your Furniture
If you're looking for a way to redecorate but don't want to spend any money, easy, just rearrange your furniture. You won't believe how different you can make your room look just by moving your bed or rearranging some art prints on your walls!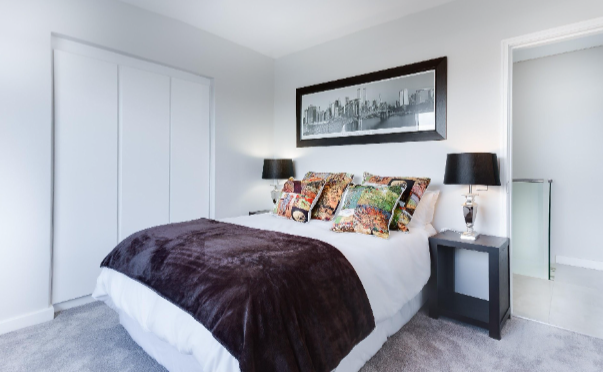 Get New Bedding
Another simple and affordable way to redecorate your room is by getting new bedding. Your bedding is definitely a focal point of your room, so it is fun to change it around! You can even get a couple of options so that you can switch them out depending on your mood.
Shop Secondhand
The easiest way to find really unique and cool pieces to decorate your room with is by hitting up your nearest thrift store. Shopping secondhand is not only better for the environment, it's way more affordable and fun. And if you can't find something you like at the thrift store, try making it yourself! Get crafty and see what cool pieces you can create.
Add Plants
If you are looking for an easy and affordable way to liven up your room (literally), add some plants! Plants are a great way to make your room look more inviting and cozy. Plants look great on a nightstand or even displayed on a bookshelf. Just make sure you get indoor plants so that they will live for a long time.
Redesigning your bedroom doesn't have to be this big, complicated process. All you really have to do is use your imagination, get creative, and make some simple adjustments to what you already have. Any of these 7 tips will help you completely transform your bedroom into the cozy, stylish sanctuary of your dreams.