Everyone wants to have a beautiful home, but sometimes budget constraints can keep you off some amazing décor ideas. But money doesn't always have to be a problem because some décor ideas are budget-friendly. You don't have to be an interior designer to transform the inside of your home. Do you want to know the secrets? Here are five ideas you can use to make your home look elegant.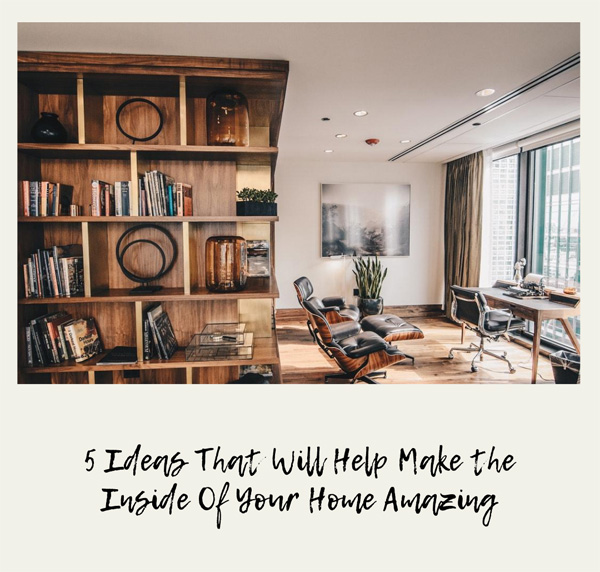 Work on the Hardware
The work of hardware in your home is amazing. The transformation that inexpensive and beautiful pieces will make on your home is just on another level. Forget about those bulk pieces made of poor quality material. If you have an eye for quality furniture, then you must know the kind that will bring unique transformation to your home.
The hardware in your home doesn't only start with the furniture pieces like tables, chairs, drawers, etc. It starts right from the doors installed in your home. If you don't know yet, there are beautiful barn door handles coming with quality material and crafted by skilled artisans purposely to make your home beautiful. Add these to your interior design, and you can never go wrong.
De-Clutter Your Home
Sometimes the beauty of your home is defined by the kind of pieces you put in there. Having too much can sometimes interfere with how beautiful your home looks. As long as you want to make your home beautiful and stack up every décor item you come across, you must know that having a minimum is always the best thing to do, especially if you have a home office. You don't need all that clutter to get on your way.
Look at those items you're not using anymore. If they don't add more value to your home, then don't feel guilty about donating it to someone else. Well, we understand that some of the items have been there long enough and have high sentimental value to the rest of your family, but what about the look of your home? You have to be strict about it if you want your home to look beautiful. De-cluttering will make your home more inviting and larger.
Light Up the Rooms
You can't underestimate the power of lighting in your home. Start by ensuring your home receives enough natural light to experience the calmness that nature brings. Your windows should be large enough and strategically placed to invite more natural light inside the house. Ensure you have the right curtains in the windows to enhance the look you allow in more natural light.
Artificial lighting also works wonders in transforming the look of our home. Work with your contractors to come up with light fixtures that add that touch of elegance to your home. Be creative with this by having several light sources, including ceiling lights, floor lights, and table lamps.
Play With Colors
Many people love neutral colors, but adding some bold colors also highlights your room perfectly. You need to add a touch of beautiful color to the entire house, starting from your living room to the bathroom. Don't overdo it because too much might become overwhelming.
Paint also plays a crucial role when it comes to coloring your room. Be careful about the kind of colors you choose because everything needs to blend in perfectly. You can either go with bold or soft colors to ensure that glamorous look. Don't be afraid to play around and experiment with variety until you find one that gives you the desired harmony and creates the elegance.
Don't Forget the Bathroom
A cozy bathroom makes you want to spend hours taking your bath and experiencing that spa-like feeling. You need a perfect relaxation experience after a difficult day, and a warm shower in an elegant bathroom provides more than that. How about you add some scent with candles around the bathtub. You can also add petals to make the place more inviting. You can never go wrong with lavender scents. Also, get warm and fluffy towels.
There is an endless list of ideas you can add inside your house to make it look beautiful and comfortable. Whatever you do, don't forget about your safety and health. Experiment with as many things as possible but always ensure they don't overwhelm you.