Everyone wants a great smile, but there are plenty of other reasons for orthodontists to recommend braces. Your teenager's teeth may shift as their wisdom teeth come in or require realignment after an accident. This guide explains what you should know if your teen needs braces so you're prepared to help them through this next phase in their life.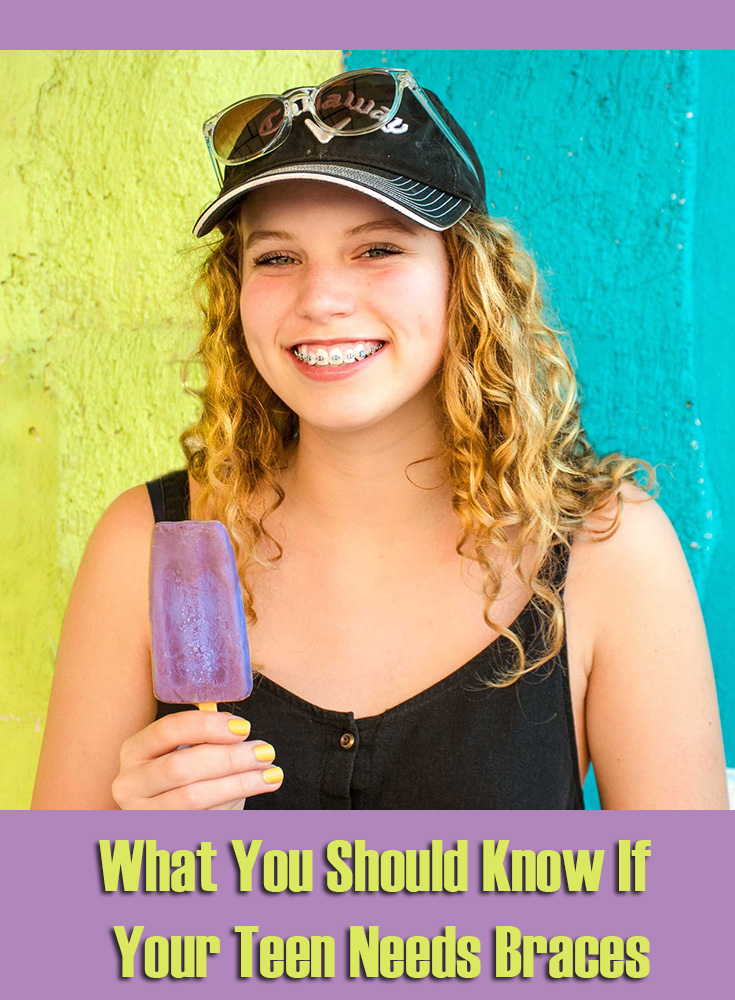 1. Schedule Your Molding Appointment
After an orthodontist finishes their consultation inspection, you'll likely schedule a molding appointment. Your teen will show up for x-rays and bite down on a plaster-filled tray to mold their teeth. It's a simple appointment that doesn't take much time, but it may be more challenging for teenagers with sensitive gag reflexes. 
2. Discuss Types of Braces
There are two types of braces — traditional and ceramic. Traditional braces use the iconic metal brackets that you may have experienced as a kid. Ceramic braces are less visible because they use clear or tooth-colored brackets to keep the wiring in place.
You might also want to discuss clear aligners with your teen's orthodontist. They're removable, which many people prefer, but they may not be the best treatment option for your teenager's needs. Discuss the multiple types of braces to get the best solution for your teen's health and lifestyle.
3. Talk About Payment Options
Everyone knows about braces, so there are plenty of rumors and myths you've likely heard. One of the most common myths is that braces are impossibly expensive. Many orthodontists are open to discussing long-term payment plans at a free consultation before scheduling the application appointment. They want every client to get the dental health they need, so their team will work with you to make braces as budget-friendly as possible.
4. Prepare For the Application
The application appointment may take an hour or two, depending on your teen's teeth. It's not a painful procedure because it only requires gluing the brackets in place, but your teenager will need an over-the-counter pain reliever afterward. The wiring will begin pulling their teeth into better positioning, creating constant aches and pains that become less of a hassle with acetaminophen or ibuprofen.
You should also stock up on soft foods for the first few days after the application. Mashed potatoes, oatmeal, scrambled eggs and applesauce are just a few options to start with. It's tempting to offer ice cream whenever your teen wants it, but they still need a nutritious diet until they can chew solid foods again.
It's also worth noting that they'll need multiple containers of wax within reach at all times. The brackets will cut into their cheeks even though they aren't sharp. Covering them with ortho wax provided after the application appointment allows your teenager's mouth to heal and become less sensitive to the metal. They should carry some with them to school and keep some at home for the first few weeks.
5. Maintain Your Patience
It hurts your heart to see your teenager in pain, but it's a normal part of the process. They may tolerate pain well or be extremely sensitive to it. Either way, they might cry or experience headaches as their mouth adjusts to their new braces. Remain patient and comfort them while they wait it out. It'll pass sooner than later.
6. Expect Many Follow-Up Appointments
Adjustments on the average orthodontist patient occur every four to six weeks, so expect many follow-up appointments during your projected treatment plan. The orthodontist will tighten the brackets or install spacers as needed. Teens can also look forward to these appointments because they can switch out their band colors to match the time of year or an upcoming event.
You'll most likely know about all of your appointments well in advance. The only time an appointment may suddenly clash with your schedule is if a bracket pops off or a wire snaps and they need an immediate repair. Scheduling everything well ahead of time makes it easier to work braces into your teen's routine.
7. Adjust Your Family's Diet
People with braces shouldn't eat chewy foods like gum or candy. They should also avoid crunching on hard foods like whole carrots or ice cubes. Both types of food pop off brackets and are costly to repair.
Adjusting your family's diet can make a significant improvement in your teen's dental health as well. Low-sugar lifestyles prevent hard-to-reach cavities around the brackets where a toothbrush can't reach.
8. Check Up With Your Teen
Sometimes your teenager might have questions or concerns and not know how to voice them. Check up with them often about how they're feeling. You could step in to help with a new water flosser or speak with their orthodontist if they're still struggling with pain or mouth injuries after a few weeks. Advocating for them is a crucial part of making braces an easier experience for teenagers.
Everything You Should Know About Teenagers and Braces
Now that you've read about what you should know if your teen needs braces, you're more likely to have a great experience alongside them. Prepare for the appointment, work on a payment schedule as needed and check in with your teen frequently so everything goes smoothly.