Compass real estate is a licensed American real estate company based in New York, but a significant percentage of its operations are conducted online. They have over 17,000 real estate brokers employed who assign 15 to 30% of their sale commission to Compass. They operate in over 30 US states including Boston, LA, and New York. You can find more info here but read on for a basic outline of exactly what Compass real estate does.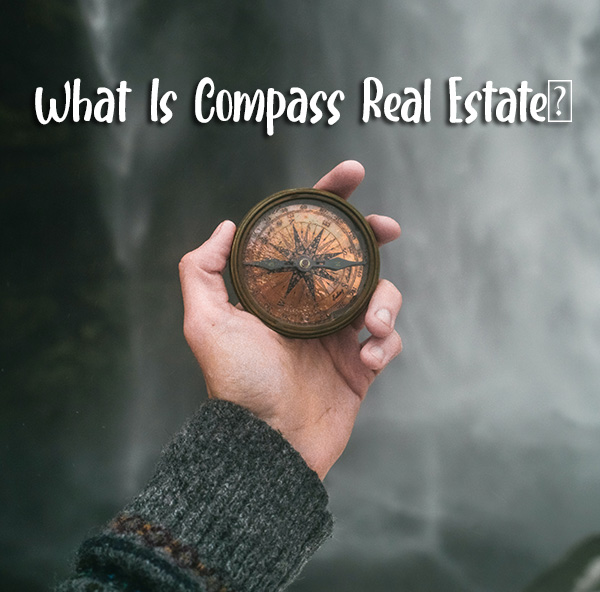 It caters to a proprietary mobile application that their broker agents use – which is somewhat revolutionary in the real estate world. It holds a few prestigious titles such as the Manhattan Chamber of Commerce's 2015 Mid-Sized Business of the Year and Fast Company's Best Workplaces for Innovation in 2019. In 2020, the CEO of Compass, Robert Reffkin, has also claimed the title of the Webby People's Voice Award for Real Estate in the category of Web. 
What services do they offer?
Compass offers their Concierge program that helps clients by covering the cost of any home improvements, interest-free, and guarantees to sell your home quicker and for a high price. First, you work with your agent to decide what services are going to increase the value of your property. Next, your agent will guide you through building the budget, employing vendors, and commissioning the work. Once the changes have been completed on your estate, they will go on the market. You pay your Compass agent once your property has been sold successfully.  
The Compass Bridge Loan Service offers access to bridge loan lenders at a highly competitive rate. This can be a short- or long-term solution depending on the time period you are looking to borrow. 
The equity you accumulate from your current home can help you make a better offer on a new one without rushing to sell it first. What Compass does is bridge the gap between your current home and the home you are looking to purchase, providing an exclusive option to get up to six months of loan payments when you sell your property with a Compass agent. 
For this you need to inquire with a bridge loan lender to assess whether you qualify in any financial options, then you search for your Compass agent and get pre-approved on their bridge loan with the lender of your choice. Once it is approved you have the first six months of payments maintained with the help of the Bridge Loan Advance by Notable. 
This approved bridge loan then satisfies your bid on a new home so you can move into your new property while your compass agent works on selling your current home. Finally, once your previous home is sold you can use the proceeds to pay off your bridging loan.
There is also the Compass Coming Soon service program that pre-markets properties. This enables you to give Compass agents and potential buyers the heads up that your property will be going on the market. It drives interest and helps you gain insights before officially listing your home. Compass agents preview your property to buyers on their website and showcase it on different social media platforms to create a buzz.