Finding a hobby is something that all of us have struggled with at some point in our lives. Perhaps struggle is the wrong word, but there is a palpable cliff edge when faced with standing shoulder to shoulder with those who take our new interest seriously. Are we going to take the plunge and let the hobby become a major part of who we are? Or are these hot yoga classes going to be like everything else we've ever tried before, with the yoga pants only days away from being stashed away in the cupboard of broken dreams alongside the squash racket, the climbing shoes, and the bass guitar. But we know that hobbies help us to see the world in new and interesting ways. Hobbies get us out there. Hobbies help us to meet people and have fun.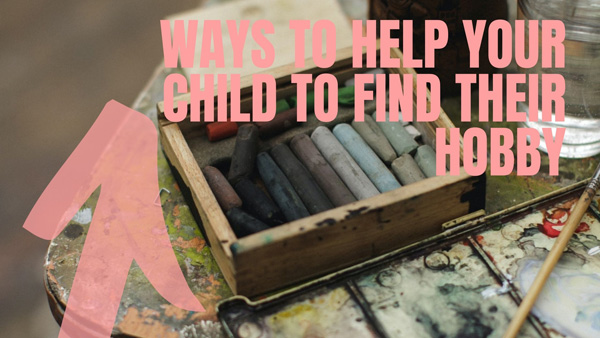 That's why we all want to help our children to find a hobby they love. But where to begin? There is a hobby out there for every child, no matter the circumstance. Hobbies can build confidence and could even lead to career prospects further down the line, especially in the case of children who start to develop their skills in creative or sporting pursuits at an early age. That's why it's worth helping your child to find a hobby. Here's how… 
Under the radar research – have a chat
If you sit a child down and ask what hobbies they might like to do, the answer you're going to get is likely to be either "I don't know" or something forced that mirrors anything you suggest. Clearly, this isn't how to go about things. Begin the conversation with something like "what's your favorite thing to do at school or with friends?". Pay attention to the little passing mentions of things that may not seem like much at the time, but were enough to have left an impression. Things like the one time at school that a guest came in and gave an introduction to martial arts session. Or when they enjoyed a swimming party. It could be anything – every mention of a potential hobby is worth noting. 
If they really don't have any clue of hobbies they might like
Kids sometimes don't know what they might like to do for a hobby. Having tried all of the usual group activities at school and at parties, nothing stands out as being something they might like to do for fun in their own time. That's fine. It just means we haven't found the right hobby yet, not that there are no suitable hobbies. There are many different craft ideas out there for kids to take advantage of to show off their skills. If your child likes sports and you have a big house, having an indoor house basketball court might be something really fun and rewarding to have installed in your home. 
This is where you need to research all of the available clubs and family friendly activities in the area. From indoor climbing and team sports to things like the Boy Scouts and Girl Scouts (or Girl Guides), there are bound to be multiple options within a 30 minutes drive that you can go through one by one until you find something that your child looks forward to each week.
There are issues or challenges that you might come across too. Every child develops their own unique personality, interests, and skills.  You may have certain roadblocks to overcome if your child is coping with a birth related illness (if you have been affected, contact an infant Chorioamnionitis lawyer). Just take your time and find something that is perfect for your child.  You just never know what your child might be a super star at doing!