If you're day dreaming of getting away with the family this summer, but don't want to break the bank, there are lots of domestic flight options and booking tips that mean that dream may just become reality. Let the countdown to summer holidays begin!
Using Domestic Flights in Europe and Travelling With Kids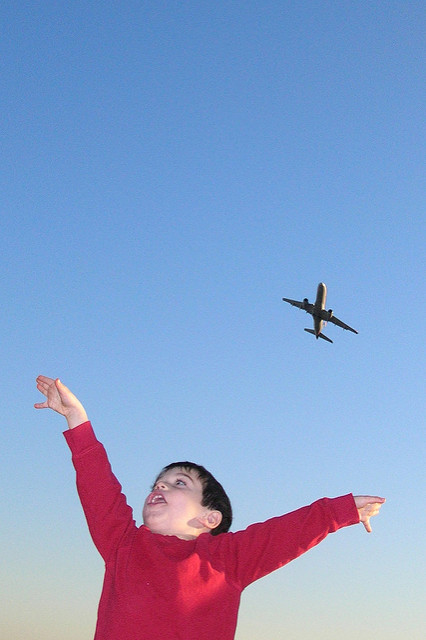 Timing is key
Booking
Airfare prices often go from high one day to budget-holiday-friendly the next, and before you know it they'll come with a rather large price tag once again. So save yourself a few dollars (which means some extra spending money for yourself!) and make the most of the cheap flight deals while they last. It's a good idea to sign up to an air fare comparison checker, which send email updates as flight prices change.
You should also make sure you're well informed about the season you're travelling in, as flight prices will vary from week to week. As well as this, prices often adjust depending on which day you're purchasing your tickets — the best day to shop for domestic flights is generally a Tuesday, but do your research to make sure this is the case for your destination.
Traveling
For budget savvy travellers who are a little more flexible on departure dates try planning your flights and holiday to be outside of peak season — even a few days makes a difference. It's also much cheaper to fly on weekdays than weekends, which once again means more pocket money and holiday fun.
Location, location, location
You might already have ruled out your dream family getaway due to expensive flight prices to popular airports, but don't lose hope just yet. Check out flight prices to slightly lesser known airports nearby your original destination choice, and you could see a huge difference in price. You might then opt to use public transport or car rentals to get to your final destination, or choose local flights within your destination country at much lower prices.
Explore a little further
If your family is up for an adventure this summer, booking flights to and from airports in Europe might be just the ticket for you. Keep your eyes peeled and you might find that flights to some really spectacular countries are within your reach. International jetsetters- check you out!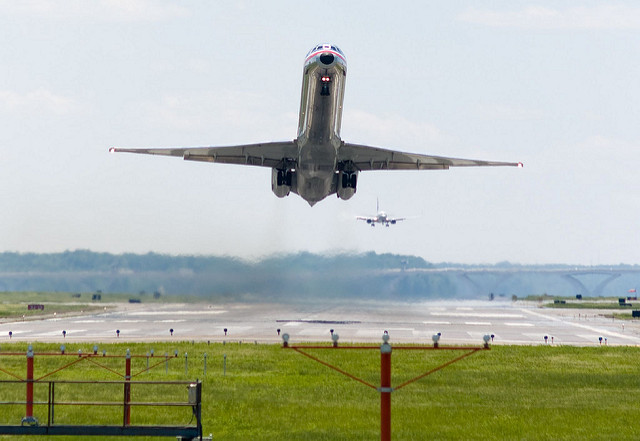 Fuss free family flights
The planning
If you're traveling with kids this summer, there are a few things you might want to think about ahead of your flight. Firstly, make sure all members of the family have valid passports, and remember that some countries require your passport to be valid for a certain amount of time. So if your passport expiration date is close by to your return flight, just double check that it's ok with the airline. Also, keep in mind the flight times, and ensure you allow extra time for keeping everyone in check, as travelling as a group and sorting out each member's documents might take a while. Checking in early is a good plan to save you any last minute stress. Finally, plan out tactics for the airport— will one member be in charge of passports and another in charge of boarding passes? Where will you meet if you get split up? Having little details like this planned out ahead of your travel will make all the difference when you reach the airport.
The journey
You've finally settled in your flight seat and everything seems to be going smoothly, but your little ones just won't calm down. We've all been there. Plan ahead for your journey with kids so that you all have a stress free flight. Come up with some fun activities for the kids on the plane, whether its simple games like I-Spy or Guess Who, or something you want to create yourself, games are a great way to keep the kids entertained. Cuddly toys or blankets are also very useful for nervous young travellers to keep them at ease. Make sure your kids feel happy ahead of the flight, and they should have an exciting experience, after all: flying is so cool!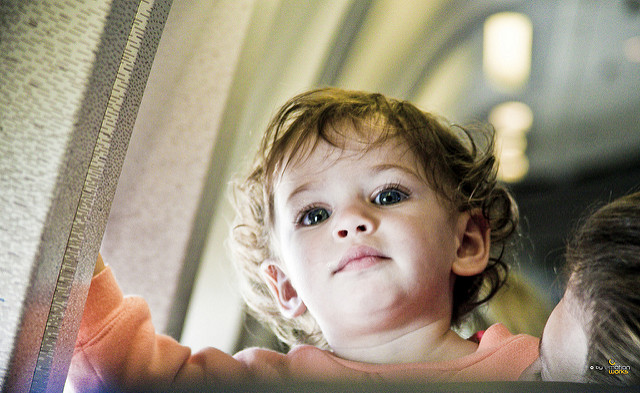 Family holidays really are some of the best memories you'll make with your little ones. All aboard for a happy flight!