Looking for the ultimate chocolate martini recipe? Below you will find the recipe for the Snappertini!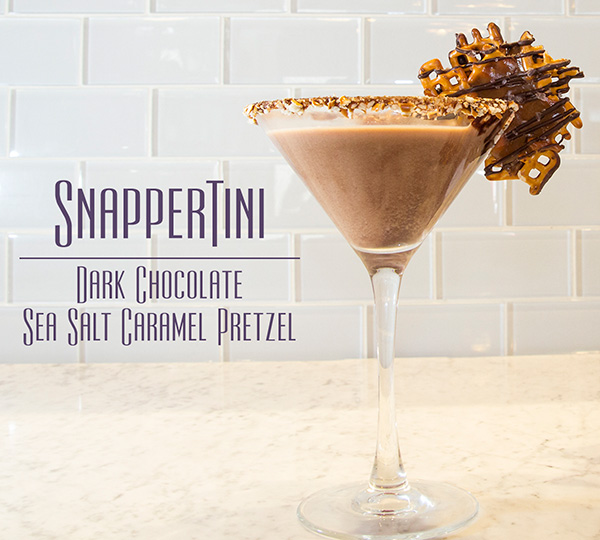 This recipe is perfect for those that love chocolate and include the Snappers. These are a snack that is sure to satisfy every sweet tooth, whether mixed in with popcorn, topping off your favorite cocktail, or straight out of the package!
Ultimate Chocolate Martini Recipe
Ingredients:
Dark Chocolate Sea Salt Snappers (or your favorite Snappers flavor, for garnish)
2 oz Chocolate Liqueur
1 oz caramel vodka
1/2 cup milk
1/2 oz chocolate sauce
1/4 cup pretzels, crushed
Directions:
Using the back of a spoon, crush pretzels. Rim a chilled martini glass with chocolate syrup.
Dip rimmed glass in crushed pretzels, turning the glass to evenly coat the rim.
Add ice to cocktail shaker. Add vodka, liqueur, milk and chocolate syrup.
Shake and strain into glass.
Garnish with a single Snapper. Enjoy!