America has a lot to offer in terms of great vacation destinations, but sometimes you just want a change. If this is such a time for your family, traveling somewhere close but different enough so it seems like a completely different world is a great idea. You'll get to enjoy lots of new experiences and come back to your home recharged and with a million stories.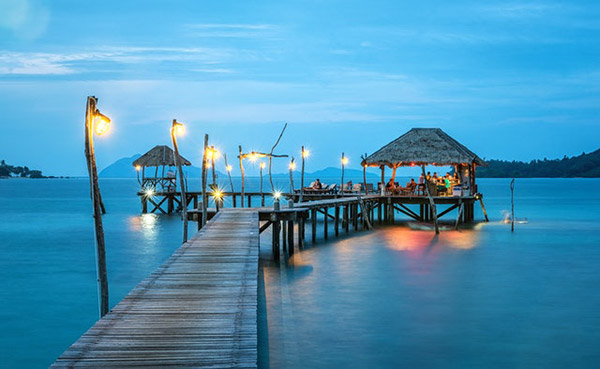 The Caribbean is a fantastic destination for such a vacation. You can easily reach all the best islands for family holidays and enjoy relaxing in what is a tropical paradise with a dash of history thrown in. The only hard part about a Caribbean vacation is to decide where exactly you should spend it. There are dozens of islands here to explore and each has its own kind of charm.
US Virgin Islands: Best for Staying Close to Home
US Virgin Islands are the embodiment of a tropical paradise, and the one you can enjoy while staying fully connected to the US, up to your cell phone reception.
Like with all Caribbean islands, you should spend some time exploring local national parks to marvel at the beautiful nature. However, during your trip to US Virgin Islands, you also should study some colonial history as well as look into the culture of the local people. Must-see places include Estate Whim Museum, Cruzan Rum Distillery, Annaberg Plantation, and the many beautiful forts.
Trinidad and Tobago: Best for a Different Look at the Caribbean
Technically, Trinidad and Tobago aren't even considered a part of the Caribbean islands, but this tiny state is located at the southernmost point of the Caribbean. And it's very different from the traditional "tropical paradise" trope.
There is a lot of beautiful nature here as well, but these two islands are as close to urbanized as you'll get in this region. And the way that the urbanization goes here is so very different from huge cities of the continents. Instead, there are localized points where life is boiling, but people still remember that they are surrounded by beauty and they take the time to enjoy it.
There really is no way to describe it, so you'll just need to experience the unique atmosphere of these islands. Start with a free Trinidad walking tour and go on to visit Fort George. Then, visit Asa Wright Nature Center and Caroni Bird Sanctuaryso you can be amazed how such expanse of incredible wildlife can exist not far from the city. End your trip at the Pigeon Point beach in Tobago, where you can enjoy soft white sand, azure waters, and majestic coconut trees.
Puerto Rico: Best for History Lovers
If you are passionate about history, you will enjoy a visit to Puerto Rico. Between the hours spent on beautiful beaches, you should visit San Juan National Historic Site. There you can learn many stories spanning 500 years. You will also see some architectural miracles of the past, which look just as impressive today. In fact, they seem even more impressive if you consider the fact that they've been around for centuries.
Take your time to enjoy some art as well. Museo De Arte De Ponce has one of the best collections in the region. The works you can see here range from the masterpieces of European artists to the local folk art.
One thing you most certainly mustn't miss is a visit to the Camuy River Cave Park. You can only take guided tours into this fascinating network of caves, so be sure to book in advance.
Curacao: Best for Relaxation
Curacao is a rather small Caribbean island, which is often overlooked because it doesn't have such a distinctive shine as some of its neighbors. However, that's exactly why this island can be perfect for a family vacation. It's quiet and downright gorgeous.
You should come to Curacao if you want to enjoy going between beaches and national parks. The must-see beaches are Blue Bay, Mambo, and Playa PortoMari. As to national parks, you definitely need to visit Shete Boka and Christoffel. Curacao also offers you a chance to take some great pictures near colorful Dutch-style houses on Handelskade and the "Swinging Old Lady" Bridge. And if you love snorkeling and scuba diving, this is one of the best destinations in the Caribbean.