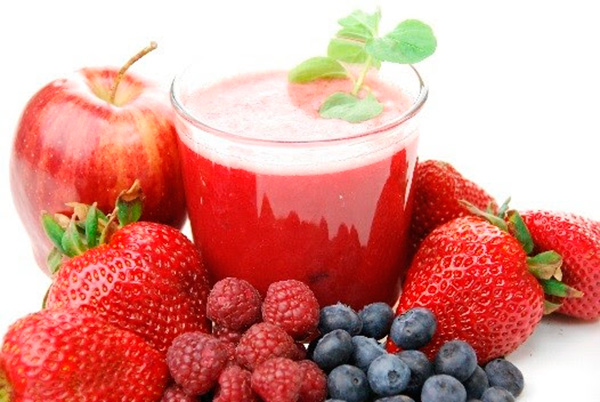 Do you like enjoying drinks that are healthy? Below you will find a recipe for a Triple Berry Booster that includes berries, apples, pineapple and some chia seeds!
Ingredients:
1 cup Mixed berries (strawberries, raspberries, blueberries)
2 Green Apples
1 Cup Pineapple
2 tsp. chia seeds (optional – use ONLY after defrosted)
Directions:
Juice the first 3 ingredients (preferably in a Masticating Juicer), can also be made into a smoothie.  Separate into bottles and make sure to leave at least 1″ of the bottle empty.  Freeze.
When you're ready to drink it, defrost and add the chia seeds for an awesome BOOST of nutrients.
Recipe by: Monica Klausner, Co-Founder and CMO of Veestro, a plant-based, gourmet meal delivery service