You keep your children well-dressed at all times but recently, with all of your focus on the children, your wardrobe is the one that needs some updating. Whether you're a new mom or a seasoned vet with three young children, work from home or at the office, looking good is important to you. Listed below are some of the latest fashion trends for the fall/winter season to keep you up with the times.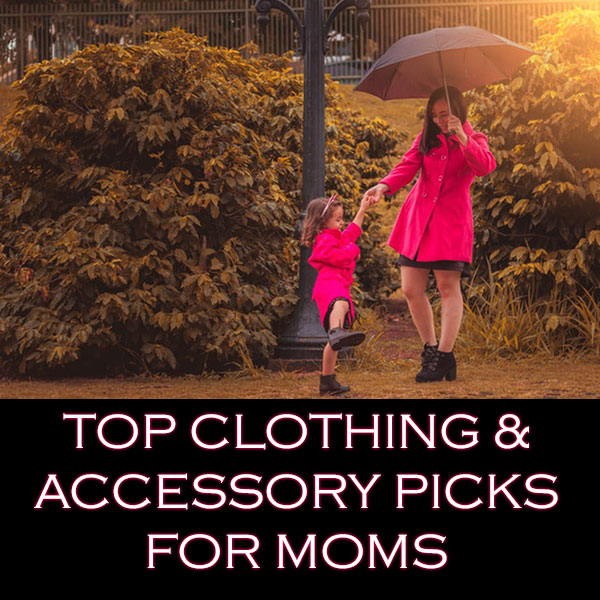 Using Existing Clothing and Accessories 
Updating your wardrobe to stay on-trend doesn't mean that you have to toss all of your clothing and accessories each year. In fact, there are many staples that you can use as the base that remain in fashion from one year to the next, such as your beautiful slimming postpartum swimsuit. Before going shopping for the fall/winter season, go through your closet and dresser drawers to see what you already have. Some staples include the basic white tee, denim jeans and the iconic simple black dress. 
Colors 
For the fall, soft and feminine colors, which include coral, peach, blush and light pink, are popular. Also trending are several shades of yellow and brown which includes sugar almond, butterscotch, cheddar and hazel. Blue is still in the running and fierce red and purples still receiving standing ovations. New to the lineup is a focus on earth tones, a return to nature. So, for people who love warm fall colors, your year is here. 
Returning Trends 
Corduroys are back in the limelight, and that's a good thing–especially for moms in the 30-something club. If you reach into the back of your closet you should be able to find several garments that are made of corduroy. From pants to casual skirts, you'll find them in a wide range of colors and styles just about everywhere.  Another throwback is the easy-wear, comfortable overall. Whether you want to show off your legs in a jumper or wear the traditional denim overall, they, too, are trending once again. Nothing adds character to a simple blouse, tee, or top than a blazer and, once again, you'll find them on racks across the country. While the styles mainly include an updated version that features an oversized, casual jacket, there are still some that have the original tailored form and fit. 
Fun and Feminine Trends 
If you love to dress up and enjoy everything about being a girl, the latest trends include Victorian-style blouses with ruffles, high collars and sexy details. Many of the new dresses, pants and skirts  — for the office or an evening out — feature lots of pleats. And the good news is that you can also find coordinating accessories, such as scarves and headbands, with the same feminine detail. 
Still Trending 
For the past few years, animal prints were the norm and this year is no different. Animal prints small or large, bold or subtle, and especially leopard, are on the racks and shelves in stores across the country and the colors are spectacular. The clothing articles include pants, shirts, sweaters, and comfy jackets. The good news is you won't have any trouble finding matching accessories such as headbands, scrunchies, scarves, belts, bags, or even platform shoes. 
The Bag 
Your bag is an essential piece of your wardrobe, and the trend seems to embrace the convenience of hands-free, which is perfect for moms with their little darling in tow. Similar shapes from previous years are now updated to present a modern appearance. The bags and purses include square, round and oblong shapes, with solid colors in the season's hottest colors and prints. 
You stay active, eat well, and always try to look your best. Whether you are a new mother or have several children, you can still achieve your goals and stay on trend for the upcoming fall/winter season–even on a budget.