Much like buying a home, buying a new or used car can be exciting but also draining. You spend so much time going from dealer to dealer trying to find the perfect car, going on test drives, and haggling over the price. Then, once you've found the car you want to buy there are tons of forms to complete which only takes more time out of your day. When you have a busy schedule, trying to get this all done in a reasonable amount of time just isn't feasible.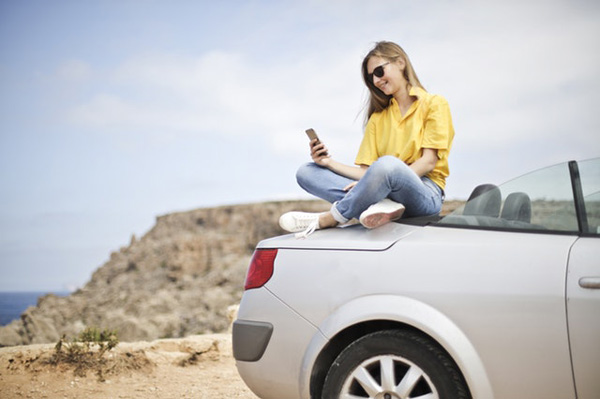 Fortunately, the car buying process has changed tremendously. There are now platforms that stand to shave some time and reduce stress by allowing buyers to shop for vehicles online. If this is something that interests you, there are some things you want to keep in mind to ensure you get the best vehicle and deal possible.
Choose Your Platform Wisely
Newer platforms have made the online car buying process a breeze. You gain access to a larger inventory of vehicles, compare prices to get the best deal, without ever having to commute which saves you a ton of time. As convenient as this is, however, it is important to do your homework before providing personal information and/or making any final decisions.
Start by completing an internet search to find the best platforms to shop for cars online. Select at least 3 of the platforms recommended by the search engine. Do a background check on the companies to determine how long they've been in business. Check customer reviews or the Better Business Bureau to see if there have been any complaints. If the business checks out, then you can begin searching for your new or used car online.
Make Sure You're Getting a Deal
Just as you would in the traditional car-buying process, it is ideal to take a look at Kelley Blue Book to see what the high and low-end offers are for the make, model, year, and condition of the vehicle you're most interested in. After getting an estimate on what you should be paying for the car, compare this price to a few other dealerships to ensure the company you're buying from is giving you the best offer possible. If you're going to pay more for a vehicle, at least be sure that the extra costs are for your gain. For example, some cars may come with a warranty option or maintenance package that can save you some money the first few years of owning the car.
Review Financing Options
Though dealerships often have their own banks and financial institutions that they work for to get their customers financing, it isn't always the most cost-effective option. So, before you show up to the dealership to review and test drive your car, it is best to do some research on potential financing options. When you compare financing options you want to look at things like the interest rate, duration of the loan, and penalties (for early payment, etc).
Always See the Car in Person
Images and videos, though more advanced than ever these days, can never compare to the hands-on experience when buying a car. Even if you're comfortable with the price and like all the information you've read about the vehicle, do not agree to purchase without first seeing the vehicle in person. You need to be able to see both the interior and exterior of the car up close to make sure it's what you want and there are no issues. It is equally important to test drive the ride to ensure that it runs smoothly and won't give you any issues once you take it off the lot.
No more spending days or hours at a time commuting from dealership after dealership to find a new or used car suitable for you. Thanks to modern technology there are digital platforms that save a lot of time and frustration by allowing you to browse millions of available cars for sale from virtually anywhere you have an internet-capable device. If you're on the market to purchase a new or used car and you like the ease of doing so online, just be sure you've done your due diligence by completing each of the steps listed above for peace of mind.