Vacation season is here, and if you're like most people, you probably can't wait to hit the beach or begin that exciting trip abroad you've been daydreaming about for months. But an empty apartment can tempt burglars, or spook your landlord if he doesn't know of your plans to go away. Before you pack your bags and hit the road, take a few simple steps to help make sure your apartment will be waiting exactly as you left it when you return.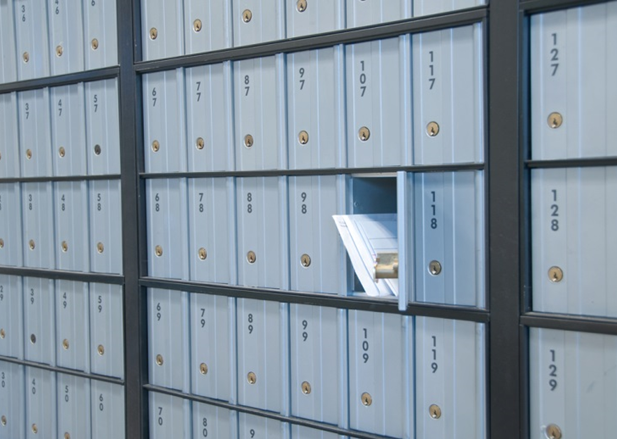 First, you'll need to take precautions to protect your mailbox from identity thieves. Next, let your landlord know where you're going and find someone who can keep an eye on your house. Set up lamp timers to make your place look more lived-in while you're away, and keep your travel plans off the Internet.
1. Deal With Your Mail
When you're out of town, your mailbox is a prime target for identity thieves. Think of all the sensitive information and documents that come to your mailbox – bank statements, credit card solicitations, personal correspondence, and phone bills could all give identity thieves information they can use to empty your bank accounts and damage your credit.
You don't want to have to deal with these things while you're on vacation. Like most apartment dwellers, your landlord will have installed a secure cluster mailbox for tenant mail. While thieves will have their work cut out for them if they want to get into one of these, the mail can still pile up in the box while you're away. Most individual boxes aren't that big; your postal carrier may end up having to hold some of your mail for lack of room, and the mail left in the box could suffer moisture damage. The best thing to do is to have the post office put a hold on your mail, which they can do for up to 30 days. Otherwise, you may want to ask a close friend or trusted relative to pick up your mail.
2. Let Your Landlord Know
Your lease may specify some kind of procedure to be followed if you leave town for a vacation. Even if it doesn't, it's a good idea to let your landlord know that you're planning to go out of town. You don't have to give him or her all the details; just give notice of when you plan to leave and when you plan to be back. If a rent payment will be due in your absence, make it in advance. Let your landlord know how you can be reached in case of emergency, but if you don't think you'll be able to check your email every day, let him or her know too. This way, your landlord will be able to reach you if necessary, and he or she won't leap to the conclusion that you've abandoned the apartment.
3. Ask Someone to Watch Your Place
All the precautions in the world sometimes aren't enough to stop things going wrong at home when you go out of town. Ask a neighbor, friend, or relative to keep an eye on your place, and give that person your renter's insurance information just in case a pipe bursts or a thief does break in. Your house sitter can get the insurance ball rolling for you in case something happens while you're gone. Let your insurance agent know you're going away and give them the name and contact information of the person who will be watching your house.
4. Keep Your Travel Plans Out of Cyberspace
Broadcasting your travel plans on social media is a good way to let potential thieves know exactly how long they have to break into your house and rob you blind. Resist the urge to regale the whole Internet with information about what flight you're catching, when you're catching it, where you're going, how long you'll be there, and every single thing you do while you're away. You can post photos when you get back.
5. Make Your Place Look Occupied With Lamp Timers
Many people figure that if they leave a light on when they go out of town, their apartment will look sufficiently lived-in to deter thieves. But lights go on and off in different rooms of occupied dwellings at different times of the day; a single light burning in one room constantly only confirms that no one is around to turn lights on and off. Instead, set up lamp timers that turn lights on and off throughout your place all evening long, as if you were using the rooms in question.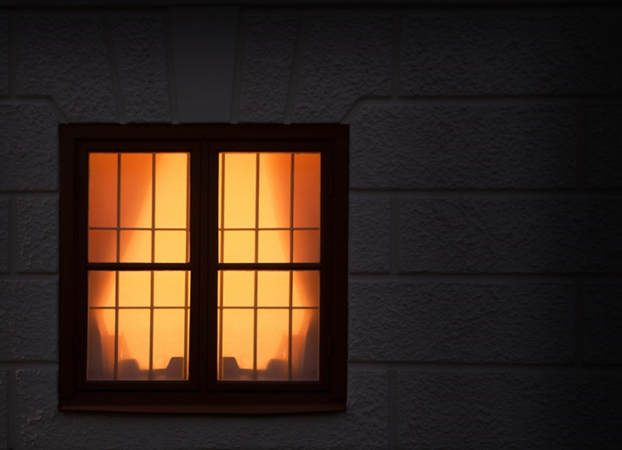 Summer is here, and you're probably already looking forward to your vacation. Take steps to make sure your apartment and mailbox will be safe while you're gone. That way you'll be sure to come home and find everything in its rightful place.